Since 1866 Grenson has been hand-crafting traditional brogues, shoes and boots from its Northampton factory. Built using Goodyear Welting and made from the finest leathers, each pair of Grenson shoes is built to last and can take up to six weeks to create, making these shoes that will last a lifetime. Add in distinctive contemporary style details (a chunky platform here, a contrasting sole there) and you've got a collection of unrivalled modern classics. We sat down with the creative director and owner Tim Little to find out what has given Grenson its longevity, his design inspiration and the songs currently on his playlist.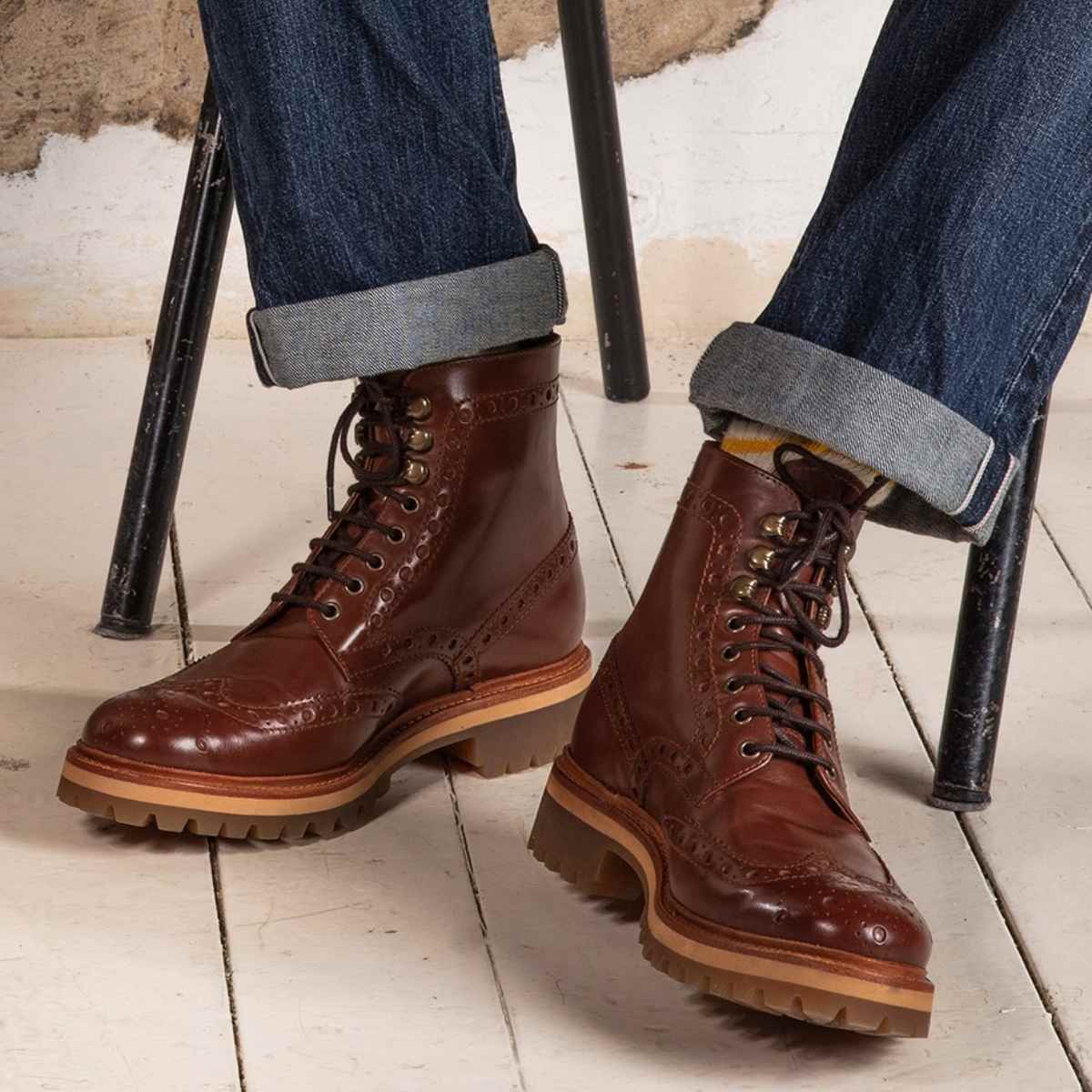 Grenson has over 140 years of history. Why do you think it's stood the test of time?
At times, it has hung on by its fingernails but the single thing that has always saved it in my view is quality. People will forgive a lot but ultimately, they won't forgive poor quality.
Tell us a little about the traditional way you manufacture Grenson shoes? 
Our shoes are made pretty much the same way that they have been made for well over 100 years. We use a process called Goodyear Welting that is time consuming but makes for a sturdy, long lasting shoe. Whilst we do have machines, all the processes require a high level of skill and hand/eye coordination. There aren't many products that haven't been bettered for 100 years or more, but this is one of them.
A lot of brands have moved all their manufacturing out of the UK over the years – why has Grenson remained?
We do make shoes overseas but we have kept our UK factory because it's what we are here for. It's the heart and soul of the company, it's why we started. We believe that as long as you tell the story and keep the quality, people will understand why an English shoe is so good.
How do you see the future for British-made products?
It's up to the manufacturers. Being made in England doesn't necessarily make something good. You have to make sure it's better made than anything else in the world. I think it's tough but it will always have a place.
You worked in advertising before moving on to shoe design. What prompted the change?
My main clients were Adidas and Timberland but my dad was a lace maker and had a factory in Nottingham when I grew up. I think the mix of shoes, marketing and manufacturing collided in my head and created a direction for me. It certainly wasn't planned!