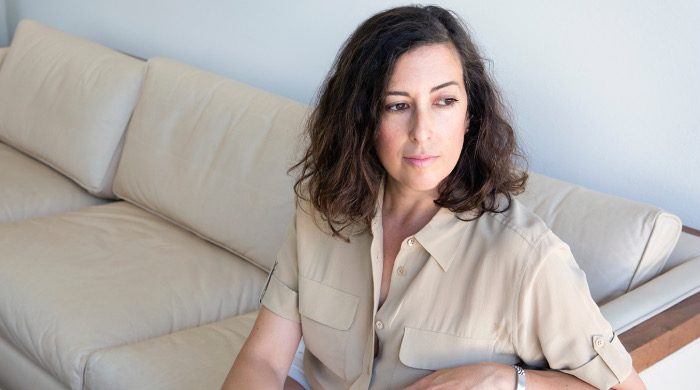 When former journalist Clare Vivier struggled to find a stylish laptop case to take on her travels, she decided to make her own – only to find that she'd hit a gap in the market. In 2008 her eponymous brand Clare V. was launched, with bags and accessories made in LA, but very much inspired by chic Parisian style. Over the years, she's collaborated with the likes of GOOP, Donald Robertson, Apple and most recently, Mike D. of the Beastie Boys to create original collections that have that minimalist-yet-warm Clare V. style. We spoke to Vivier to find out more about her brand, her transition from journalist to designer and what it is about the French that she finds so inspiring.
Question:

Parisian style tends to influence your designs – what is it about this aesthetic that inspires you?

Answer:

There's an effortless elegance about Parisian – and French – style that has always appealed to me. I've always been drawn to French brands and I'm continuously inspired by my travels there.

Question:

Where else do you draw inspiration from?

Answer:

I am always inspired by the style of people I see on the street and the various cities I visit all over the world.

Question:

You were a journalist before you started Clare V., how was the transition into bag designer?

Answer:

I created my first bag – a laptop case – out of necessity. I was working as a journalist in French TV and needed a case for my laptop and couldn't find a stylish one to satisfy that need. The transition to designer happened quickly and was a direct response to creating what I, and so many others like me, were looking for. I learned as I went, and continue to evolve.

Question:

How did your background help shape the brand?

Answer:

I knew what working women wanted and was able to translate that into functional designs.

Question:

You've collaborated with different brands since you started out, which collaboration has been your favourite?

Answer:

It's too hard to choose, they've all challenged and been rewarding in different ways.

Question:

What's your favourite way to wear a Clare V. bag?

Answer:

There's no favourite way, I wear them all day every day.

Question:

Where would you like to see the brand in five years' time?

Answer:

I'd love to have a few more stores with the same authentic feel that we work hard at daily to maintain.
Interview by Angharad Jones. Image courtesy of Clare V.