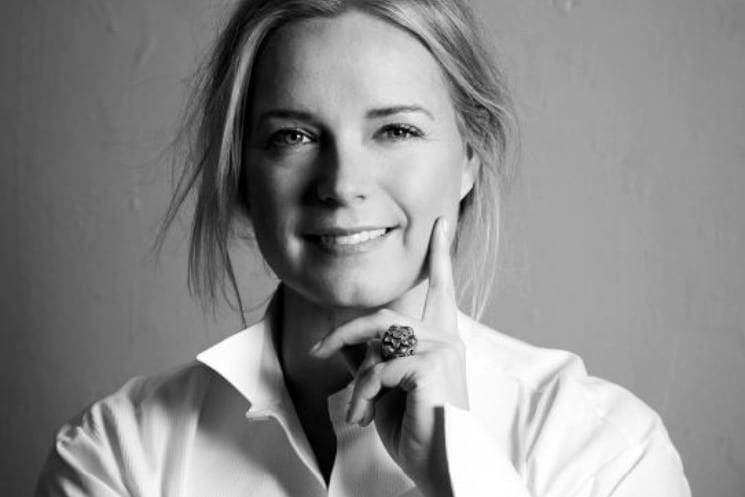 By Malene Birger is quite possibly one of Copenhagen's greatest exports. Renowned for its designs that give strength in femininity, it's a label that is sophisticated and chic but carries that edge of cool effortlessness that only the Danes can ever really do. We caught up with creative director Christina Exteen following the fashion house's SS17 show to find out what her take is on By Malene Birger.
Shop By Malene Birger on Coggles >>
Question:

How would you describe the By Malene Birger 'look'?

Answer:

I design for modern, contemporary women. A woman with an international mind-set, who wants to look both elegant and chic but who doesn't let trends dictate her life. Her clothes can't be too complicated as they have to suit her busy life. Her clothes have to be "easy" and most importantly complement her life – without ever compromising on either fabrics, quality or craftsmanship.

Question:

You took over as creative director in 2014, how has the brand developed since then?

Answer:

When By Malene Birger was founded in 2003, we designed collections with a decadent feel to it; we created styles for a woman who had hours to get ready. But since then both times and consumers have changed and an important task has been to develop and renew the design aesthetics and collections to be more time equivalent and to suit the lives of the By Malene Birger woman. But always with respect for the brand's DNA. I want to design uncomplicated clothes, clothes that make a woman feel attractive and sophisticated, clothes that are easy to wear and still make you look like you had an hour and a half to get ready, but in reality only had 10 minutes. It's a bit younger and more playful.

Question:

Where does inspiration come from for the By Malene Birger collections?

Answer:

Everywhere – from my travels to foreign cultures, exhibition and vintage furniture stores – I can find inspiration in just about everything – sometimes it can inspire a whole collection – other times just a style or a print.

Question:

You're based in Copenhagen, does the city and its style influence the brand's designs and aesthetic?

Answer:

Copenhagen is always an inspiration to me, just like all other "big" cities. I really like how fashion is more playful here, just like the city itself.

Question:

What are your must-visit places in the city?

Answer:

Höst and Pate Pate for great food in amazing settings. I've spent so many summer nights here with friends and family. And for beauty treatments Amazing Space. I always feel so renewed and full of energy after a visit here.

Question:

What can we expect to see next from By Malene Birger?

Answer:

We are on quite a brand journey at the moment, and for example The Bag Collection has been one of the biggest achievements. It's really that collection of leather bags that has elevated, grown and strengthened the company into being a brand. So we will definitely continue on this journey.
Interview by Angharad Jones. Image courtesy of By Malene Birger