Barbour is one of Britain's most iconic brands. Founded in South Shields in 1894, Barbour started out as a mail-order retailer of oilskins for lighthouse keepers and fishermen, and has turned into a real heritage brand renowned for its classic styles worn by both the traditional country and fashion sets alike. Today, the family-run business is still based in South Shields, sticking to its original values of quality and durability, while incorporating style into each and every one of its pieces. The brand has grown to unprecedented – but worthy – heights, and now has different menswear lines and collections to its name.
Barbour
The original brand, Barbour is the go-to for its iconic waxed jackets and classic, British country-inspired clothing, footwear and accessories. Thick, chunky jumpers in grey, navy, khaki and brown are staples of this collection, as are tartan and checks prints on shirts, scarves and bags. Desert boots, wellies and Derby shoes make up the best of the footwear collection, offering the perfect options for walking through the countryside or a day spent in the office. Shop Barbour on Coggles >>
Barbour International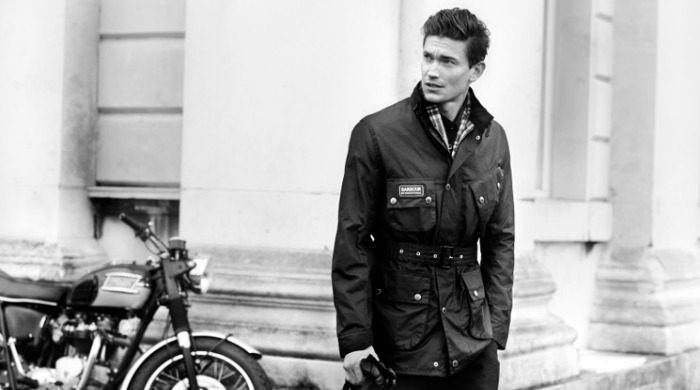 Aside for its waxed jackets, Barbour is renowned for its motorcycling attire. In 1936, Barbour International was founded exactly for this purpose, kitting out almost every British motorcycling team up until 1977. The brand continues today, carrying on with biker-inspired menswear that celebrates this rich heritage. The clothing is classically Barbour but its style is slightly cleaner and edgier – think slim, belted waxed jackets, polo shirts and sweatshirts in black, grey and navy. Shop Barbour International on Coggles >>
Barbour x Steve McQueen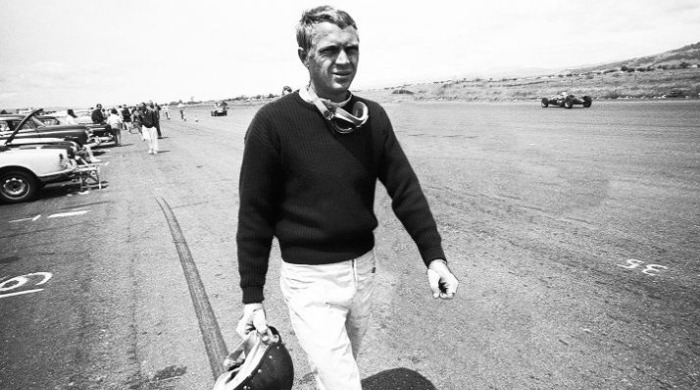 Following on from Barbour's strong motorcycling connection is Barbour x Steve McQueen, a collection that embodies the actor and motorcyclist's style and originality. The collection includes the motorcycle jacket that McQueen made famous, as well as previously-unseen images from his racing days printed onto t-shirts. This is a vintage-inspired collection made contemporary, and is perfect for the man with a unique sense of style. Shop the Barbour x Steve McQueen collection on Coggles >>
Barbour x White Mountaineering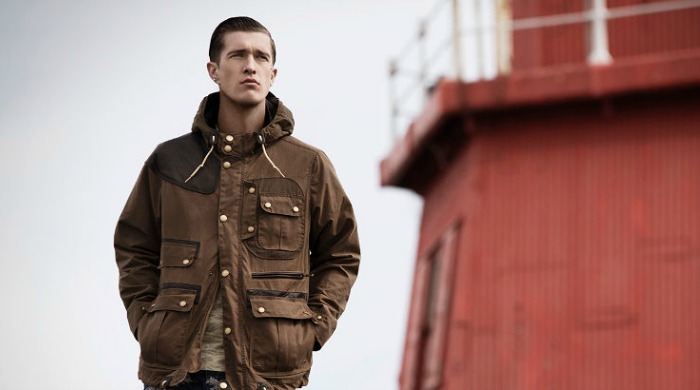 Barbour x White Mountaineering takes the brand back to its roots, taking inspiration from the brand's maritime heritage in the North East of England. Designed in collaboration with Japanese brand White Mountaineering, this collection takes aspects of both brands to create truly unique jackets, jumpers, shirts and trousers. Utilitarian styles, camouflage prints and think navy knitwear and coats make up the bulk of this collection.