Created in 2014 by two friends Dany and Maxime, Drôle de Monsieur is a French brand that is most definitely not based in Paris; as their products clearly state ("Not from Paris Madame"). Coming straight from their humble lifestyles in Dijon, the pair have taken the fashion stage by storm.
From their rise in popularity to the passion behind the brand, stay tuned for our conversation with the duo…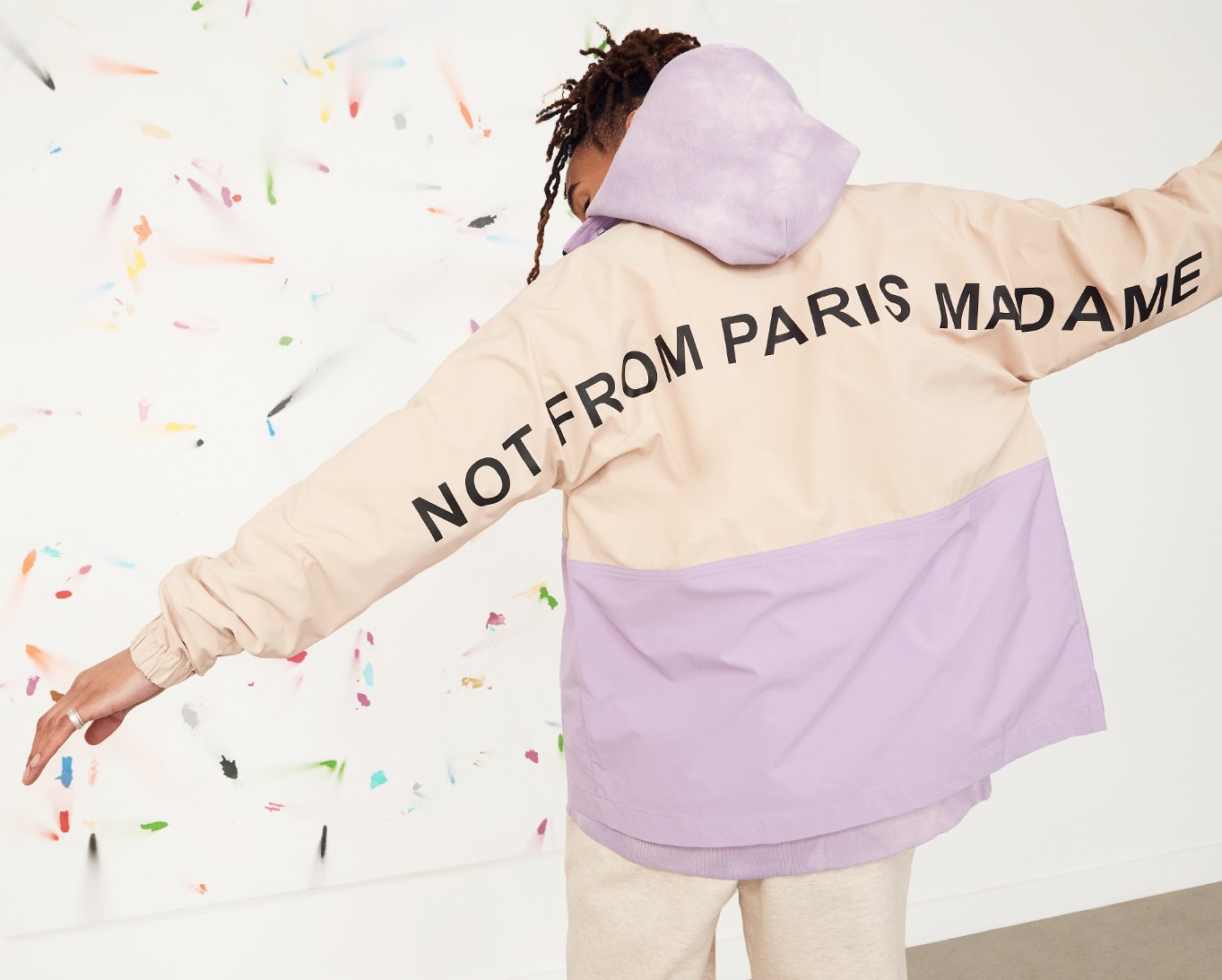 #1 Hey both! What inspired you to start Drôle de Monsieur?
Dany: Maxime and I have started for a simple reason. We have always been attracted to clothing, so we naturally wanted to create something with our own hands and share our common vision of fashion.
#2 In rough translation we understand the brand name to mean 'funny gentleman', what inspired this?
Drôle has two meanings in French. It means "funny" but also "strange". Drôle de Monsieur is a mix of both. We chose this name because this is how we felt when we started the brand!
When you love fashion, you can easily share your expression by wearing what you like in the street or by posting your style through a social network. However, when you want to design your own clothing and make a business out of your love of fashion – you need to have skills, background knowledge, good connections and get advice from as many people as possible!
Maxime and I come from a small city (Dijon) where fashion doesn't really exist. When we started we didn't have any connections, money, or skills and certainly no knowledge about how to create and distribute a brand! We simply just had a love for fashion, an eye for fabrics and details, imagination, and the dream to share our creation.
Making the decision to start our own brand seemed impossible in reality, but possible because of our power to dream. It was like a bet. Because of all that we chose the name Drôle de Monsieur.
#3 You state the brand as 'unisex', is this something you see as an ongoing theme in your collections?
Yes definitely. Our collections keep a strong masculine line and will continue to do this but our brand is in essence unisex. In fashion, it's not about how clothing is made but mostly about attitude – it is more about the way a woman can wear and assume clothes originally made for men.
When we design a collection, we always think "menswear" but we also care to bring details that will make women comfortable and want to wear our pieces. It can be a simple detail like a dropped shoulder or special fabrics.
#4 Where did you take your inspiration from for your collections?
Instead of creating each collection with a specific theme of inspiration, we build our collections on one main continuous inspiration!
We are driven by contemporary visual aspects mixed with a reminiscence of our youthful fashion wear and the vintage lifestyle of classical movies. Our wish is to offer clothing that brings a modern attitude with a retro aesthetic.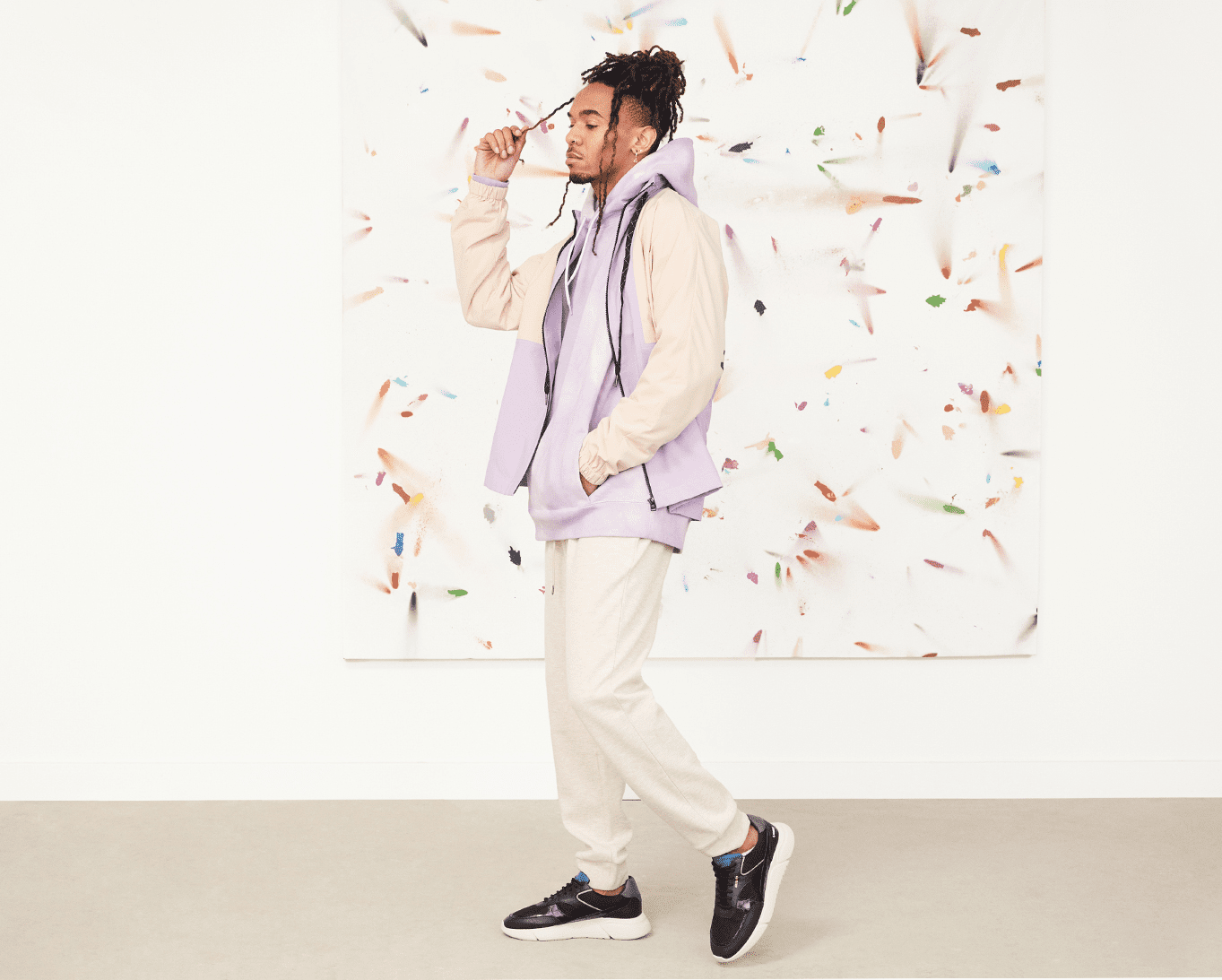 #5 Can you give us a little insight into your goals for the future?
Ha, we have so many goals but I don't like to talk about them. We all know that patience is the key to success!
Our community need to trust us and understand that we are here to build something strong and lasting, not to be hype and disappear! What I can say now is, we will continue to build the brand carefully by keeping our DNA.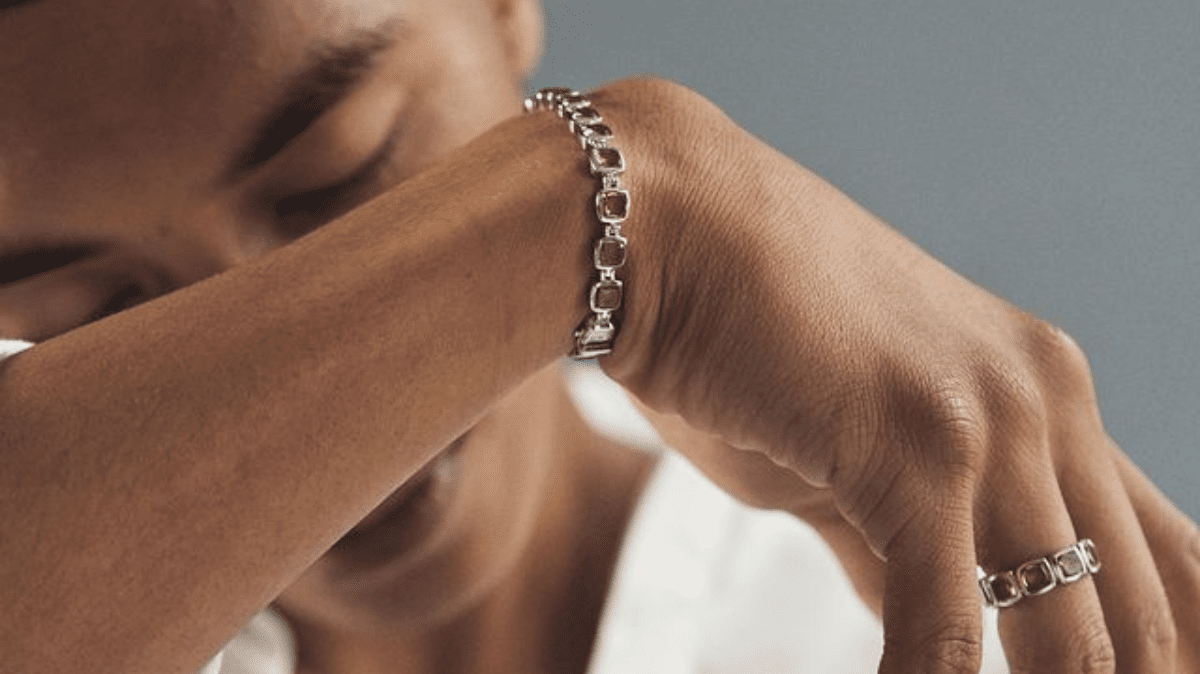 From craftsmanship and bold shapes, Tom Wood Jewellery delivers on all fronts. For everything you need to know about the brand, here's our guide to all things Tom Wood.