Nicholas Nybro closed the season for us at Copenhagen Fashion Week AW16, with an aesthetic very different to the other collections we witnessed in the Danish capital.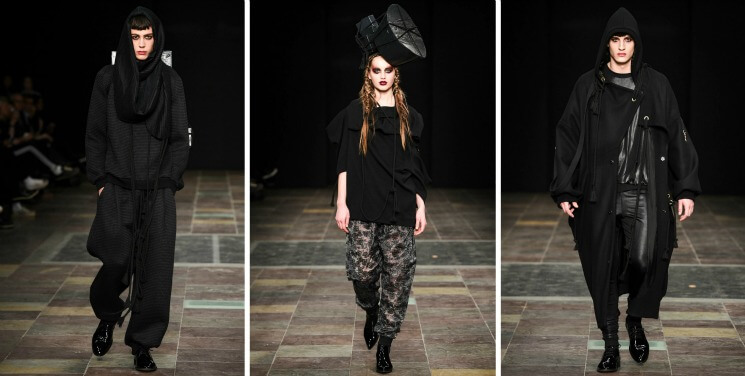 As well as a fashion designer, Nybro is currently a costume designer for the theatre production of 'Sne, blomster, fjer & fisk', and he seemed to have brought this theatricality to his own eponymous label. This collection was inspired by Hans Christian Andersen's The Snow Queen, but was also very contemporary in that it explored the journey of the refugee; a topical subject given the ongoing refugee crisis in Europe, and most recently, the controversial (although possibly sensationalised) stance that Denmark itself has taken, and found itself in the world's press for.
The collection had three parts: The escape, The innocence, and The beating heart. The show opened with The escape, with models dressed in heavy black layers, ladened with black boxes strapped to their backs. Then came The innocence, with light white draped pieces skimming the models' bodies –wearing nothing else but bare feet.
Finally it was the turn of The beating heart, with a sense of being born again; models wore blood-red jersey leggings with matching zip-up hoodies, just the mouths exposed. The most dramatic, though, was the dress (and head piece) made almost entirely of red plastic strips, giving off a new sense of strength not seen elsewhere in the collection.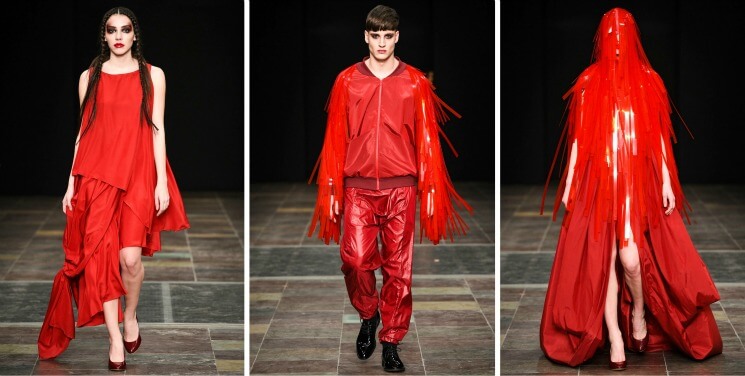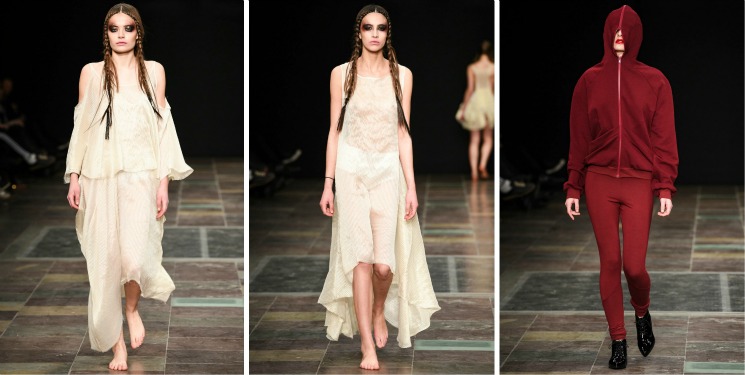 Words by Angharad Jones. Images property of Copenhagen Fashion Week
Words by Angharad Jones. Images property of Copenhagen Fashion Week