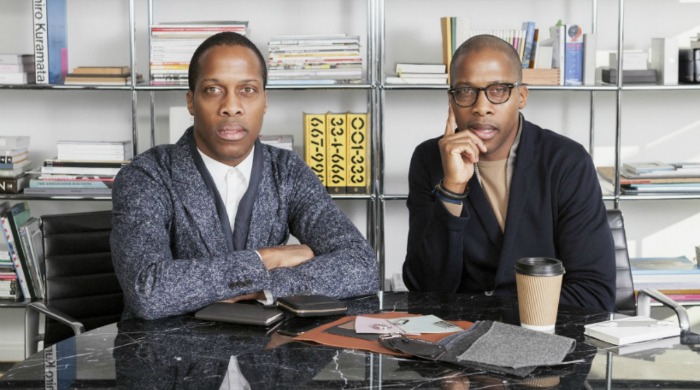 Founded in 2006 by twin brothers Byron and Dexter Peart, Montreal-based WANT Les Essentiels brings style, glamour and prestige back to travel with its timeless and classic bags and accessories. Taking inspiration from modern architecture and design, WANT Les Essentiels is all about refined, understated luxury. We sat down with the Peart brothers to find out more about their design influences, their collective design process and what accessories mean to them.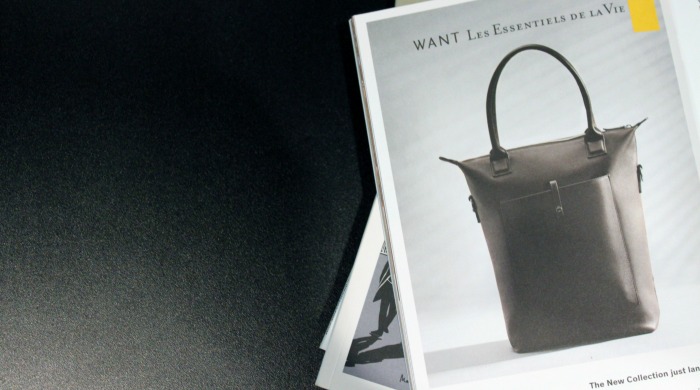 Question:

How would you describe WANT Les Essentiels?

Answer:

We design timeless, iconic and unique pieces for everyday exposure and endurance. Each WANT Les Essentiels item is expertly crafted with signature details like two–tone zippers, fine materials, refined hardware and luxurious convertibility. The product is discrete and intentional, from colour and texture to design and branding, each silhouette is designed to actively suit the way modern men and women choose to present themselves while also anticipating their essential needs for mobility.

Question:

Where do you find inspiration for your designs?

Answer:

We're heavily inspired by industrial, interior and architectural design. We're huge fans of design concepts that stand the test of time, such as the Series 7 chair by Arne Jacobsen or Habitat 67, where we both live, designed by Moshe Safdie. As we design our products, we often revisit ideas like these and consider what makes these concepts timeless and yet extremely relevant.

Question:

As brothers do you have a similar approach to design or do you clash in the creative process?

Answer:

I think we balance each other out very well. Generally, when we approach the design and direction of our collections, our collective decision is always better than an individual one. It's great to work through what our ideas are for the season, especially because we are the embodiment of our customer. We travel every week from New York to Montreal. We both want items that are smart, functional, good looking, but less focused on fashion for sake of fashion and instead more focused on style.

Question:

What qualities does a great bag or accessory have to you?

Answer:

The brand itself was conceived out of a "want" for premium quality leather goods to house the "essential" products that we use in our modern everyday lives. That's the founding concept that we return to season after season. We want to challenge the status quo by offering stylish, functional and affordable products. Our aim is to fill the gap in the modern traveller's arsenal by offering timeless pieces that place equal value on form and function.

Question:

Technology forms a big part of your collections, are you a big believer in blending tech and fashion?

Answer:

We are inspired by the constant evolution of technology and it continues to inform our design process. In this day and age, our cell phones, tablets, and laptop computers play an integral role in our daily lives. Why not house this technology in a way that is both stylish and efficient?

Question:

Your designs are classic rather than trend-led – is this a conscious decision?

Answer:

Yes, very much so. Our bags are devoid of loud logos, in fact, they're devoid of any detail we find doesn't need to be there. Each piece makes a subtle yet strong statement.

Question:

How does the SS16 collection differ to collections past?

Answer:

The SS16 collection was heavily inspired by the Color Field art movement of the 1940s–1950s, and artists like Kenneth Noland and Barnett Newman. We have been fascinated by the Color Field movement for years; how the pieces abandon any figuration that might distract, focusing instead on the power and tension between colour and shape. For the collection we similarly fused bold primary colours with soft neutrals, while also offering a sense of spontaneity with the bold navy stripes that are featured on the O'Hare tote or the Navy Double-Dot leather on the Kastrup backpack.

Question:

What has been the highlight of WANT Les Essentiels since it began in 2006?

Answer:

We recently opened our first flagship store on West 4th in New York's West Village. We have been dreaming about introducing a store there for years, so it's really been a real adventure to bring it all together.

Question:

And finally, what can we expect to see next from the brand?

Answer:

We are currently working on expanding our women's collection and our men's footwear collection.
Words by Angharad Jones. Images courtesy of WANT Les Essentiels.