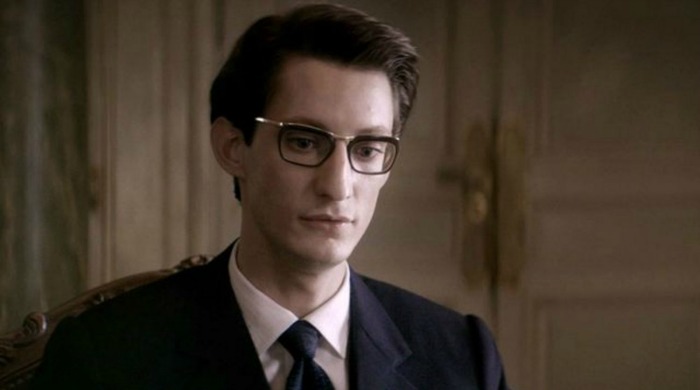 Whatever your opinion of biopics – we are aware that they tend to swing one way or the other – there is no denying that Jalil Lespert's new Yves Saint Laurent film is a visual feast. And consume the feast you will, as consumption is the name of the game where this film is involved. From Saint Laurent's somewhat impressive drug addiction, his manic sex life, the fanatical devouring of everything that Yves Saint Laurent produced by the public, to Pierre Berge' and Yves Saint Laurent's physical and emotional consumption of one another as lovers.
We think it's also fair to say that most of this film's audience will also be consumers. Consumers of fashion, popular culture, the seductive branding that surrounds the world of YSL – this is what will draw them in. This however, is not inherently negative. To those uninitiated with the fashion sphere, Yves Saint Laurent's behaviour seems hedonistic and unpredictable in the extreme, to those within it, a portrait of a flawed yet undeniable genius. Admittedly one could easily watch this film just to admire the costume – you'll be pleased to know vintage YSL features throughout – but its the turbulent lifestyle of Saint Laurent himself which makes it worth documenting. Described in the film's tagline as 'genius, rebel, icon, legend' it's easy to make comparisons to other creative maestros with darker sides, Saint Laurent suffering from mental illness for much of his life.
It all began at age 17 as he departed for Paris after winning third prize in the International Wool Secretariat competition. At the tender age of 21 he was appointed as Dior's successor in 1958, an incredible feat for someone so young. This is where Lespert's film begins. The Algerian War however put an abrupt end to the fairytale beginning. Just two years later in 1960, Yves Saint laurent was conscripted and after just 20 days suffered a breakdown. Committed to a mental hospital, Saint Laurent then went through electric show treatment and psychoactive medicine, something which he later blamed for his drug dependency.
It is the relationship between between Saint Laurent and Pierre Berge where the real interest is inspired however. Berge is a controversial figure, not always best loved by the press even today, but one upon which Saint Laurent utterly relied upon. Their romance is unconventional at best,  hopelessly romantic at worst and fascinating throughout.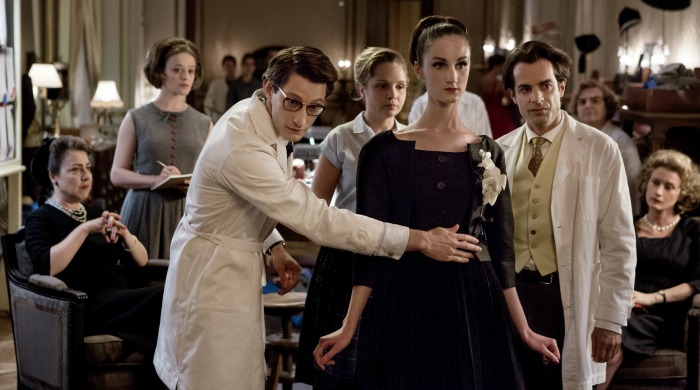 Words by Olivia Cooley. Images property of Canal Studios.