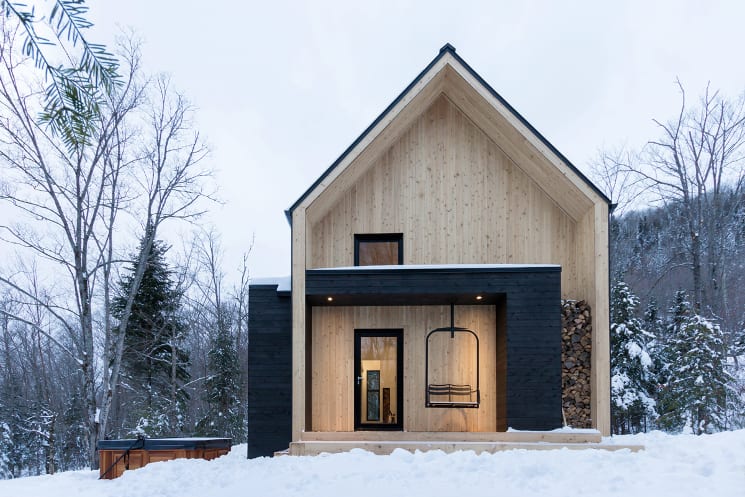 Made up of snow-capped mountains, deep valleys and rolling hills, Charlevoix is the rural retreat of choice for Quebec City's residents. The region is full of quaint, countryside charm – think colourful, timber-covered houses and narrow cobbled streets – but Canadian studio Cargo Architecture have taken the traditional style of the area and added a contemporary spin.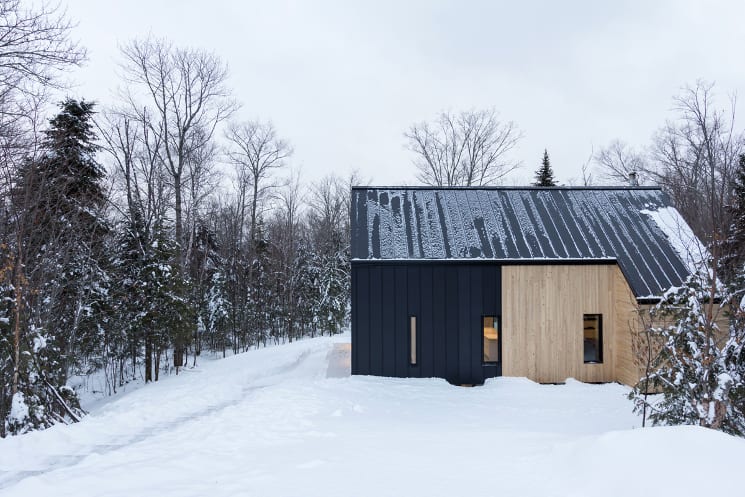 The studio designed and built Villa Boréale, sat on its own in an intimate setting in the heart of the boreal forest, with close proximity to nearby ski resort Le Massif. The team took inspiration from Scandinavian architecture, creating a modern barn-like structure in pale wood, black timber and touches of black steel.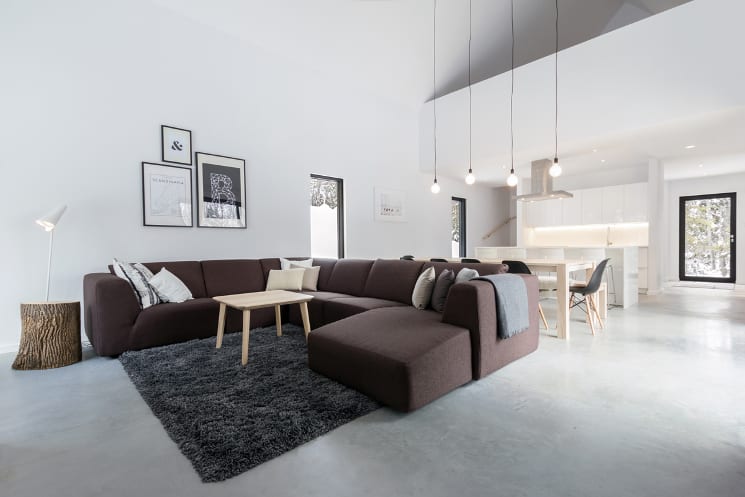 The entrance of the build (which can be rented as a holiday home) features a small porch complete with swing seat and wood store that gives a subtle nod to the villa's location. The front door leads through to an open plan living area featuring smooth concrete flooring, clean white walls, sunken furniture and stairs leading up to a mezzanine bedroom.
Throughout the villa, natural light and materials are given precedence. Colours play on natural pale wood, black steel, shades of grey and fresh whites, allowing for a consistent feel throughout the interior. Windows have been carefully positioned throughout, using different shapes and sizes and placing them in areas that will offer the best views from the surrounding forest, while an additional sliding glass door allows for further expansion of the living space into the outdoors.
Villa Boréale can accommodate up to 14 guests. To see more from the villa, visit its website.