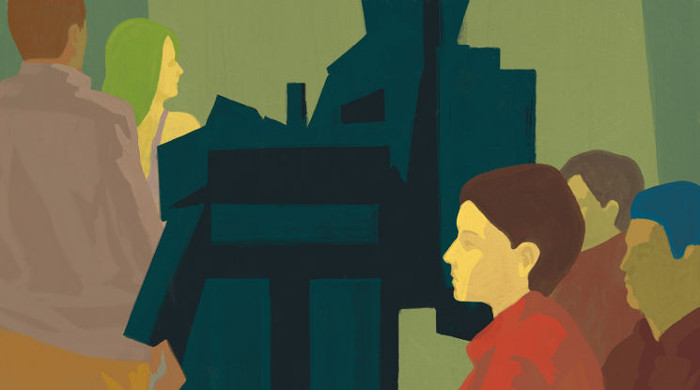 Based in St. Louis, illustrator Tom Moore emphasises colour and light to create dramatic scenes, focusing on the mood of each image to convey a message.
His latest series looks at art enthusiasts, collectors and museum visitors, showing how people view art in modern society. The focus is on dark colours that create a serious and sombre tone – one that is reflected in each character's face.
What's interesting about these illustrations is that along with depicting scenes of people appreciating art and sculptures, our obsession with technology is also explored – just look at that couple transfixed by their smart phones rather than what's right in front of them.
To see more of Tom's work, visit his website.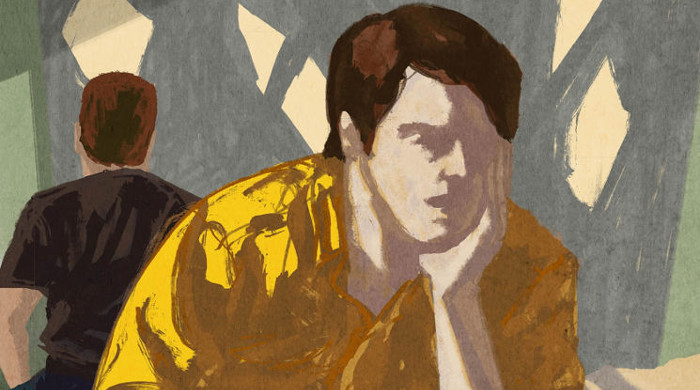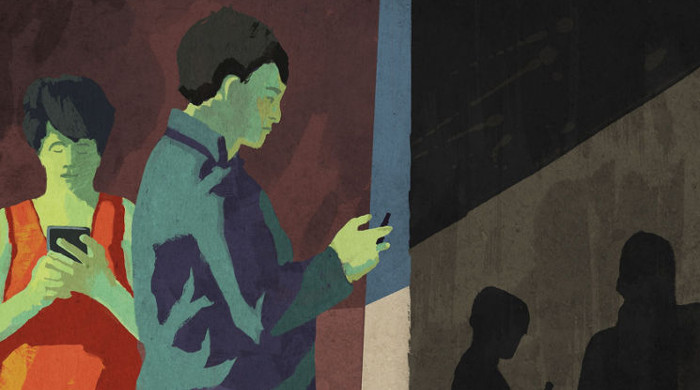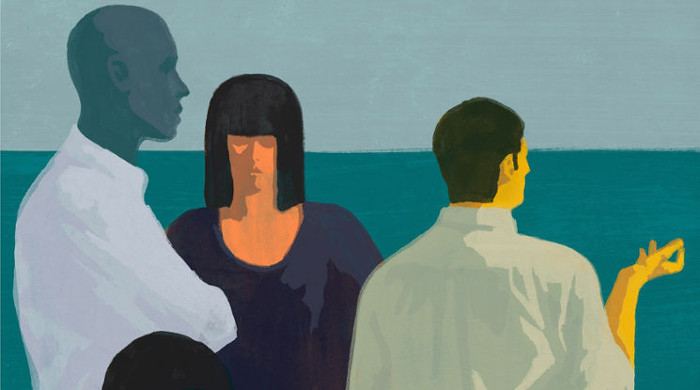 Words by Angharad Jones. Images property of Tom Moore