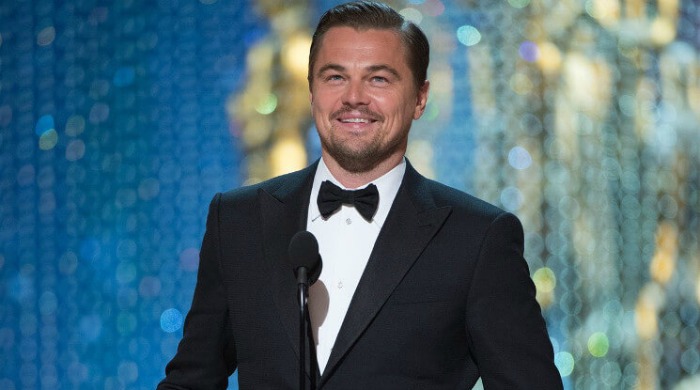 This year it seemed as though the question on everyone's lips was: Will Leo finally get an Oscar? And get an Oscar he did; Leonardo DiCaprio picked up Best Actor for The Revenant, and having been previously nominated five times for an Academy Award – and taking on a number of great roles in What's Eating Gilbert Grape?, Romeo + Juliet and The Wolf of Wall Street to name but a few – it felt as though this was a long time coming and indeed, deserved.
In his acceptance speech, DiCaprio took the opportunity to speak out about climate change, a subject close to his heart and one that is being touched upon by prominent cultural leaders more and more (just take a look at Vivienne Westwood's AW16 show at London Fashion Week).
One of the other biggest topics surrounding the 88th Academy Awards was the lack of diversity in this year's nominees and the subsequent boycotts from Jada Pinkett Smith and Spike Lee. For the second year in a row, the nominations failed to recognise any minority actors, directors or writers. Host Chris Rock called for "black actors to get the same opportunities as white actors", while the Academy's president Cheryl Boone Isaacs commenting: "This is a difficult but important conversation, and it's time for big changes."
This isn't the first time inequality has been addressed at the Oscars; last year's Awards saw Patricia Arquette calling for equal pay, bringing new light to the gender pay gap in Hollywood and encouraging more women in positions of high influence to speak up on the matter.
Of the awards, Mad Max: Fury Road took home the most with six in total – including Best Costume Design, Film Editing, and Production Design. Underdog film Spotlight – the real-life drama about Boston Globe journalists who expose a ring of paedophile priests – won the coveted prize of Best Picture, beating the likes of The Revenant, Brooklyn, The Martian and Bridge of Spies, while Best Actress went to Brie Larson in Room and Best Supporting Actress went to Alicia Vikander for her role in The Danish Girl.
A number of films surprisingly went home empty-handed – The Martian, Carol, Brooklyn and Star Wars: The Force Awakens – but with all of the controversy surrounding this year's Awards, they're losses that have seemingly been overlooked.
For the full list of 2016's Oscar winners, click here.
Words by Angharad Jones. Image property of AARON POOLE / AMPAS / HANDOUT / EPA.