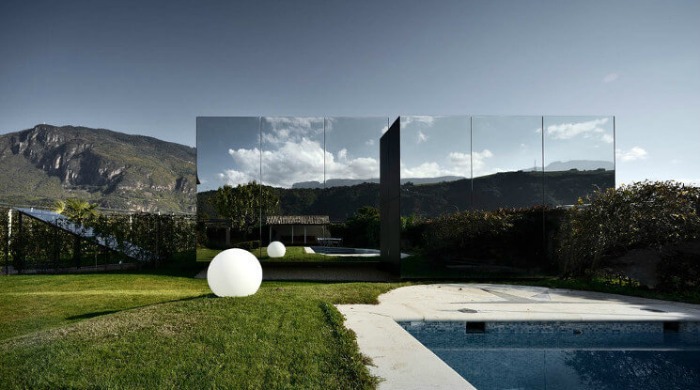 South Tyrol is a destination quite unlike any other. Sitting at the feet of the Dolomites, what was once part of Austria has been an Italian province since the First World War. The result is a unique blend of Austrian and Italian culture – and since it became autonomous in 1948 – it's also fiercely independent. Let's not forget the place itself; small, hilly, full of medieval castles and vineyards, and surrounded by some of the most dramatic landscape in Europe.
It's fitting, then, that when visiting South Tyrol, the place you stay in should be equally as unique – and take advantage of that incredible scenery. Enter Mirror Houses. Designed by local architect Peter Pichler, Mirror Houses are a pair of luxury villas just outside the city of Bolzano.
Resting on a floating base, the western facades are covered in a UV-coated mirrored glass, reflecting the mountains that sit behind it, while the eastern facades are made up of floor-to-ceiling glass. Though joined together, the two units have been shifted in length and height to distinguish their separateness, thus creating a unique, contemporary structure. Inside, the Mirror Houses are sleek and modern, using white to create a fresh space; a touch of nut wood in the sliding screens a nod to its Alpine surroundings.
Go to the Mirror Houses South Tyrol website to find out more.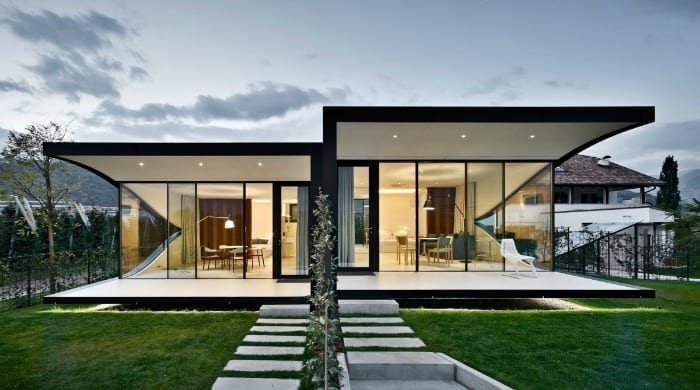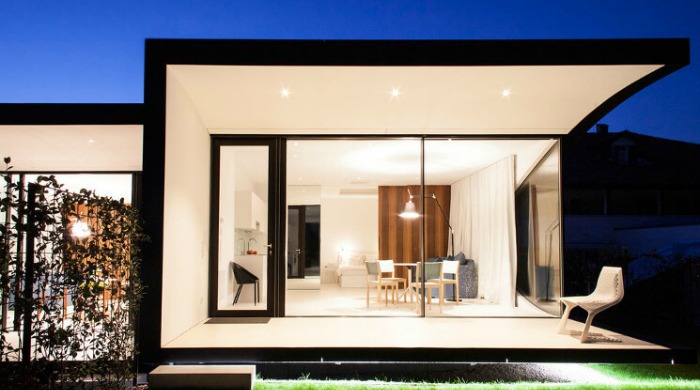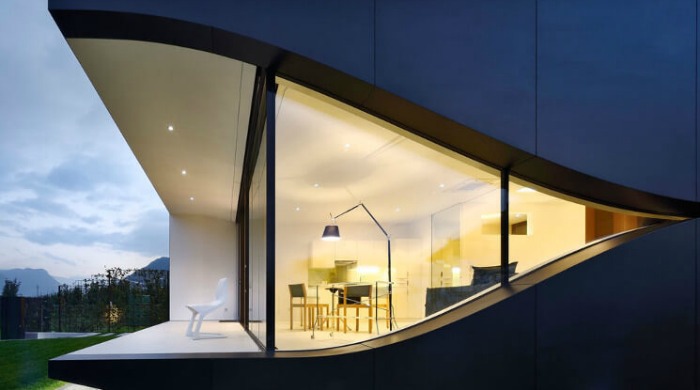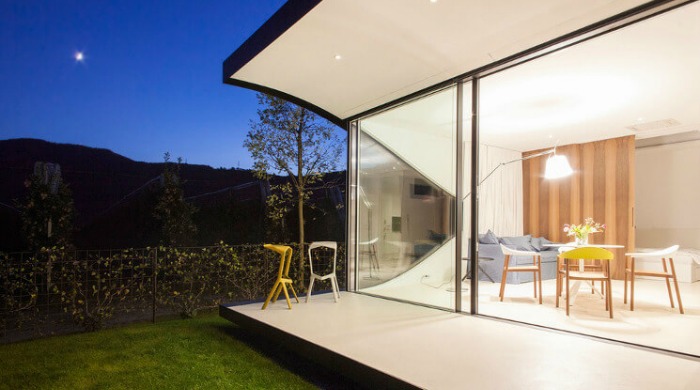 Words by Angharad Jones. Images property of Mirror Houses South Tyrol.