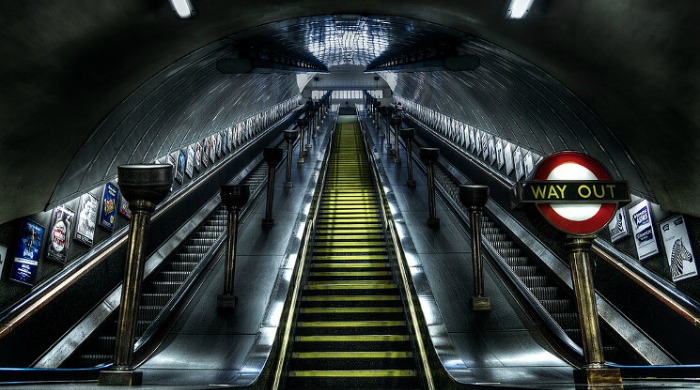 In his Underground series, award-winning photographer Mark Cornick visually charts a journey through London's Underground railway system. The collection comprises photographs of tube stations ranging from the busiest to the abandoned, footpaths, tunnels and escalators, combining to capture the essence of a railway system which transports over 1.3 billion people every year and is familiar to billions more around the world.
The collection as a whole focuses on the urban landscape of London's Underground, with a lack of human people often giving the images an eerie sentiment when compared with the bustling spaces we know them to be. Where people are present, they appear as distant silhouettes or with a motion blur effect that conveys the transience of life juxtaposed with the fixed nature and history of the Underground.
Yet despite their eeriness, the range and colours of the series also capture the dynamic personality of the Underground and also of the city itself: one image will convey the rich history of the Underground while the next feels distinctly futuristic; one may be monochromatic while the next photograph is filled with vibrant colours mirroring the multi-ethnic and cultural status of London as England's proud capital city. This is a series that deserves to be seen, and you can see more work by Mark Cornick including his Underground collection on his official website.
We sat down with Mark to discuss his Underground series plus his upcoming forays into the photographic sphere for 2016.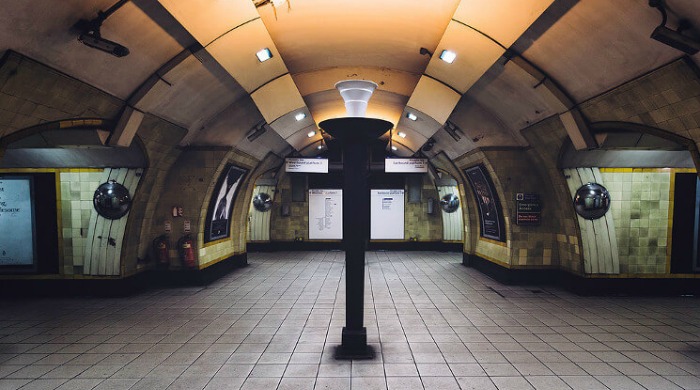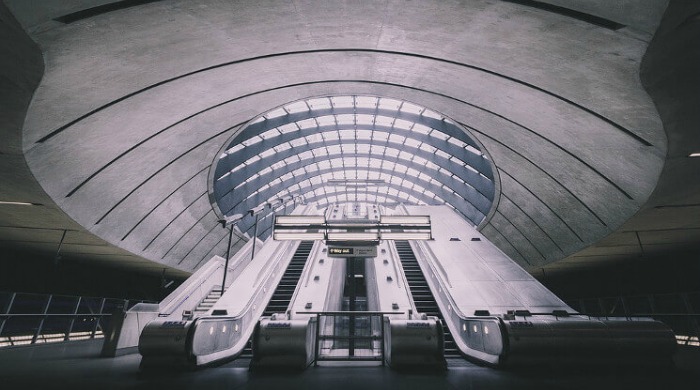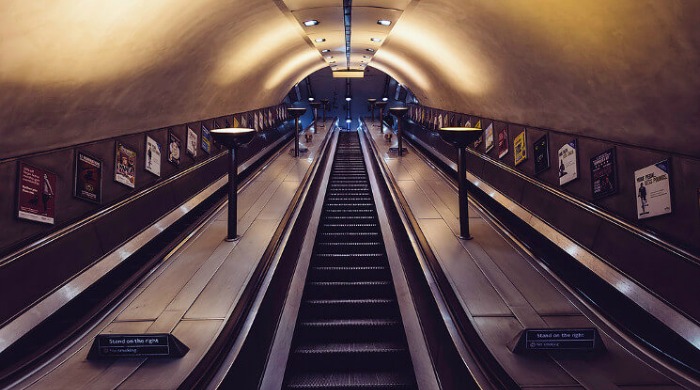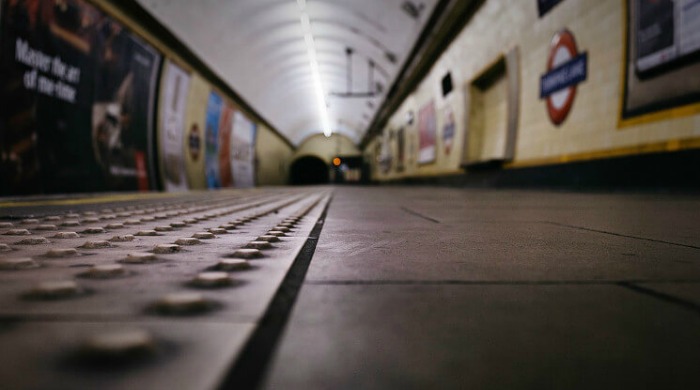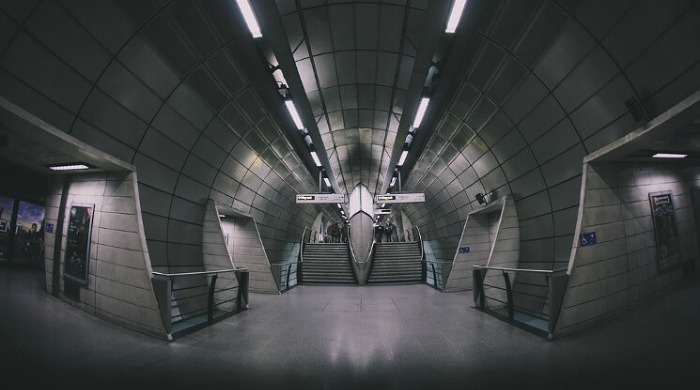 Question:

As a photographer with a specialised interest in the urban landscape, what was it that particularly drew you towards exploring the Underground in your photography?

Answer:

When I was first getting into photography, I didn't know what I wanted to photograph and this can leave you in a sort of Limbo, as you are trying to photograph too many different subjects and your work has no focus. Browsing social sharing sites such as Flickr and 500PX I came across other photographers who were taking images on the Underground and I was hooked immediately, and knew I had to give this a try. I wanted to be able to showcase these underground spaces for the true architectural masterpieces that they are. Many people (myself included up until this point) had probably passed through the Underground without giving a second thought to architecture, symmetry, patterns and interest that is all around them. My passion for photographing London above and below ground grew from there.

Question:

How would you describe your photographic style?

Answer:

The aim of my photography has been to showcase a location in a way that makes the viewer think "I've been there; I didn't know it could look like that!" Or bringing beauty in the locations that most people would assume had no photographic interest, such as the Underground, tunnels, and more gritty urban spaces. I think I'm still working on my particular 'style', but I want to be able to produce images that people will look at and know that I produced them.

Question:

Other than the Underground, what other parts of London appeal to you as photogenic urban spaces?

Answer:

I'm a big fan of London as a whole, and have explored most parts of the city during my photowalks. However there are locations that I keep returning to shoot, and those would mainly be Canary Wharf, or locations that have a great view of Canary Wharf. The financial district also houses some of my favourite buildings: Lloyds of London, plus The Gherkin which is great for 'look up' shots. I can never resist shooting the Shard, and 'More London' always provides some interesting compositions. Shoreditch is great for shooting street art scenes, but also any building that has a spiral staircase will grab my attention.

Question:

What's on the agenda for Mark Cornick in 2016?

Answer:

I have recently completed my Royal Photographic Society LRPS distinction, so the next stage for me is to think about, and photograph, a submission for the next stage which is the ARPS. This will involve putting together a series of 15 images based on a particular theme, that all work together, in a way to tell a story. I am also hoping to travel to some locations on my bucket list, primarily Iceland, which is a photographer's dream, and Hong Kong – another city with endless photographic opportunity. I will also continue to try and grow my website, where I also feature interviews with photographers, and continue to collaborate with the fine folks over at 500px.
Words by Liam Roberts. Images property of Mark Cornick.