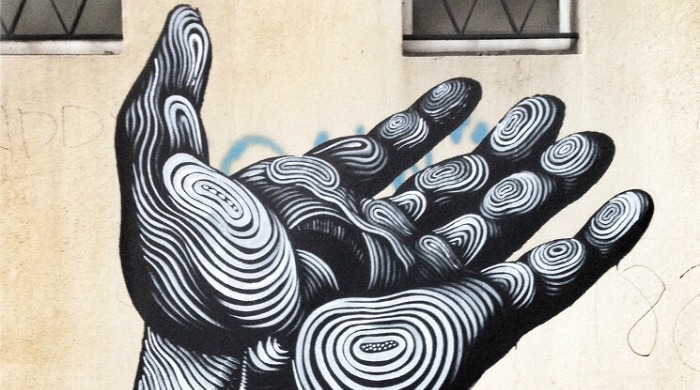 The largest city in the Canadian province of Québec, Montréal is a vibrant city with a unique mix of European and North American culture, its dual French-English mix adding a dynamic element to the city that cannot be found elsewhere.
Montréal is a city that's rich in creativity too, with its many artists, writers and musicians contributing to the city's reputation of being Canada's art hub. The Montréal Museum of Fine Arts and Musée d'art contemporain are world-renowned for their extensive collections, while contemporary, under-the-radar, and local and international art can be found at galleries all over the city.
But it's not just the art in the galleries that makes this city the hub that it is; Montréal street art is a huge part of its identity and culture. The city is covered in urban art, with international artists often making trips to Montréal just to put their stamp on the few empty spaces of wall that remain – celebrated annually with the MURAL festival, that turns the Saint-Laurent Boulevard into an open air museum full of all things street art.
Montréal is so full of street artists that it can sometimes be hard to stand out, but Jason Botkin manages to do just that. Since 2009, Botkin has been involved in the creation of more than 200 murals around the world, dressing the sides of non-descript buildings with his colourful and experimental style. Often creating art that is politically and sociologically-charged, with a great influence from medieval woodcuts, Botkin's work is unusual, rich in colour and detail, and often quite disturbing.
So much more than paintings on a wall, Jason Botkin's Montréal street art is intricate, thought-provoking and full of depth – and wouldn't look out of place on the wall of a contemporary art gallery.
To see more of Jason Botkin's work, visit his website.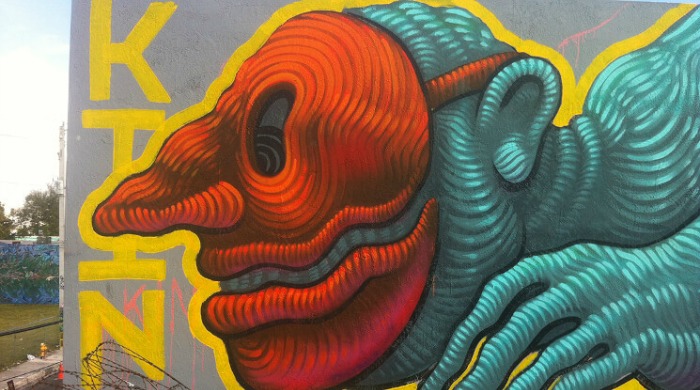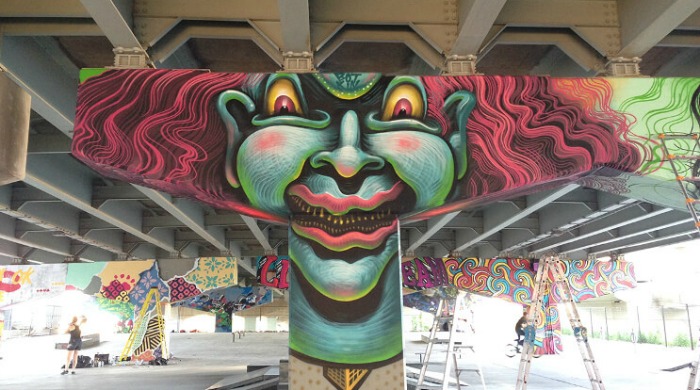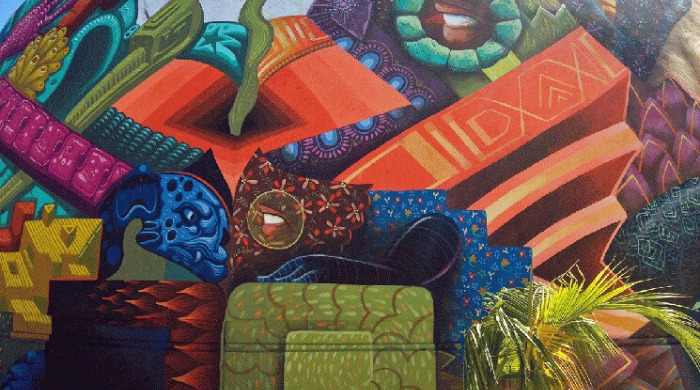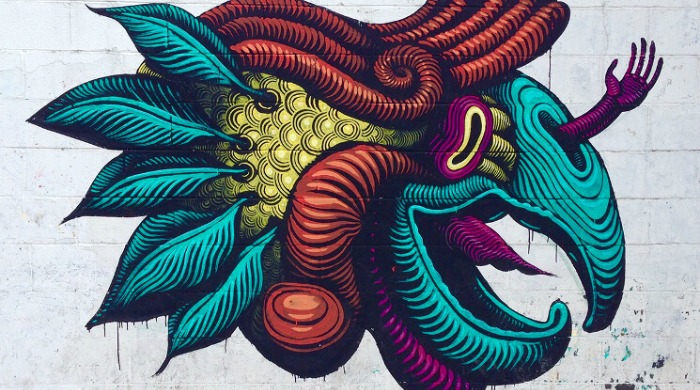 Words by Angharad Jones. Images property of Jason Botkin.