Cycle cafes: the best place for stopping off on a ride, get advice, repairs and refuelling on caffeine. Bike shops around Europe have tapped into the new breed of cyclist; the ones who want a little more from a bike ride (just look at the increasing popularity of the Tuscany-originated L'Eroica, dubbed the World's Most Handsome Bike Ride). Offering a place where the latest kit comes with a side of the best espresso, cycle cafes will give you a fix in more ways than one. From London to Lisbon, discover five of the best cycle cafes in Europe below.
Bianchi Café & Cycles, Milan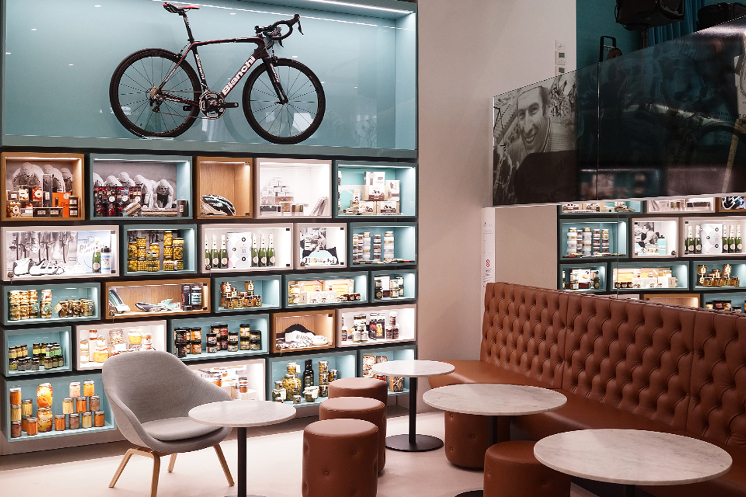 Dating back to 1885, Bianchi is the world's oldest bicycle-making company, the brand now amongst Italy's most iconic. Bianchi now has five cafes around the world – three in Sweden, one in Italy and one in Tokyo – but Milan is perhaps the best place for that authentic Italian experience. Bianchi Café & Cycles has a showroom, workshop and serves food all day in a space where Scandinavian and Italian design aesthetics meet. Bianchi Café & Cycles can be found at Via Felice Cavallotti 8, Milano. Visit the website here.
La Fábrica, Girona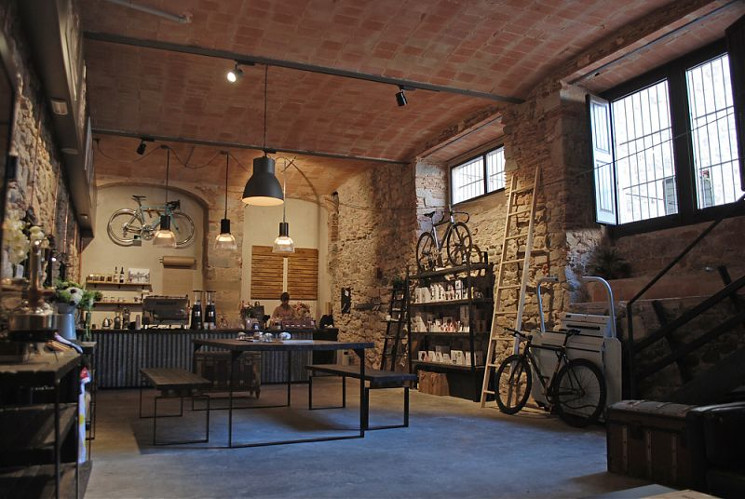 From pro-cyclist Christian Meier and his wife Amber comes La Fábrica, a cycling-friendly coffee shop in a former carpenter's in Girona. The space alludes to its industrial past – all bare brick and concrete floors – while cycling books and magazines cover the surfaces and there's room to park your bike. Coffee beans are roasted locally and there's an abundance of wholesome snacks for the cyclist and non-cyclist alike. La Fábrica Girona can be found at c/ de la Llebre, 3 – 17004 Girona. Visit the website here.
Look Mum No Hands! London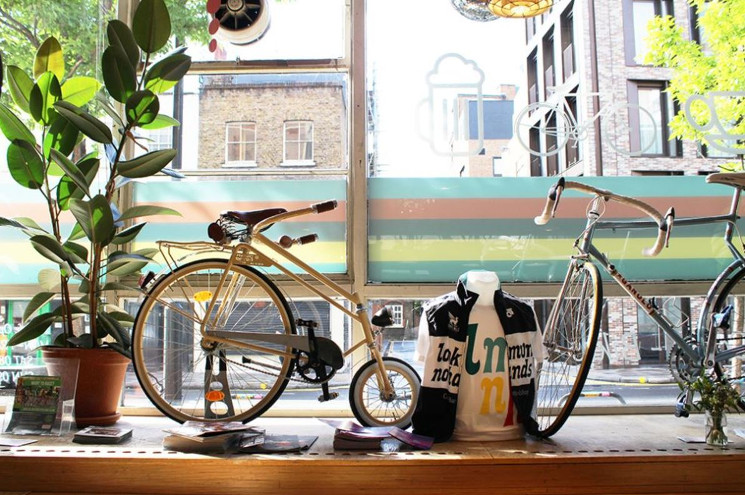 Look Mum No Hands! was one of the UK's first cycle cafes – and is perhaps its most famous. Founded in 2010, it has a bike workshop, bar, exhibition space and café, with coffee coming from Square Mile Coffee Roasters and a wide offering of food, beer and wine daily. Look Mum No Hands! can be found at 49 Old Street, EC1V 9HX. Visit the website here for more information.
Steel Cyclewear & Coffeeshop, Paris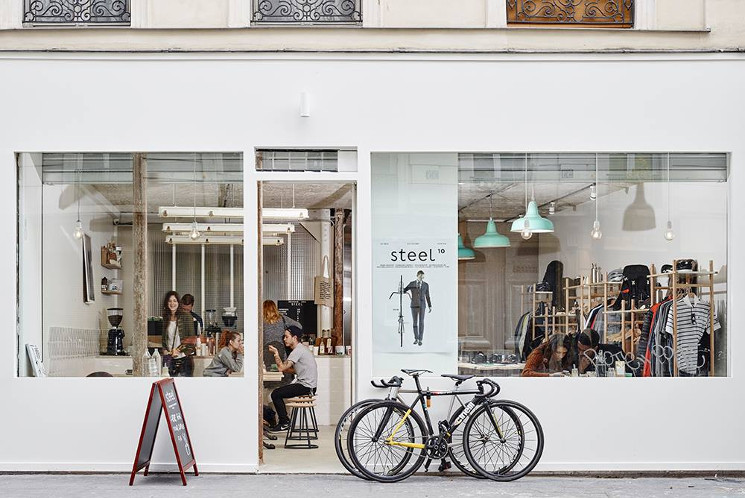 Steel started out as a magazine created by Marc Schmitt – a style magazine covering cycling – in 2011. In 2015, Schmitt took it one step further and opened a concept shop in the 11th Arrondissement with cyclewear and specialty coffee bar in one – with a sleek, minimal Parisian interior too, of course.  Steel Cyclewear & Coffeeshop can be found at 58, rue de la Fontaine au Roi, 75011 Paris. Visit the website here.
Vélocité Café, Lisbon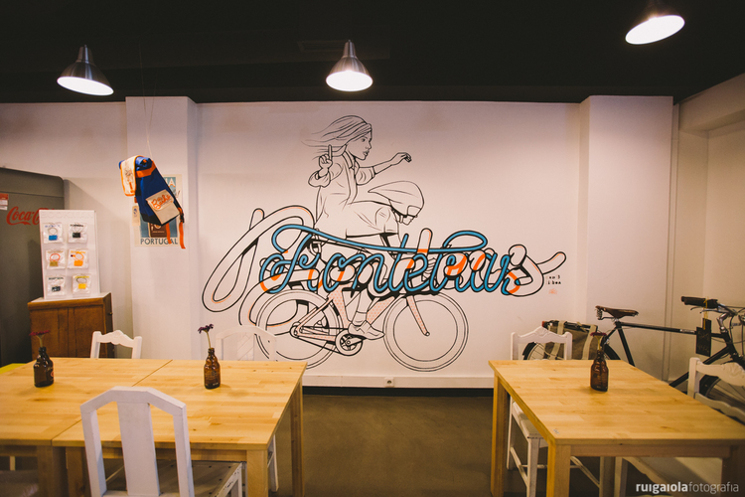 Lisbon's Vélocité Café brings together good cycling and good food, with a menu that focuses on health and variety – all inspired by cyclists. You can also get your bike fixed and restored by the on-site mechanics, or rent a bicycle from the café to explore Lisbon on four wheels. Vélocité Café can be found at Avenida Duque de Ávila, No. 120-A, Lisbon. For more information, visit the website here.
Words by Angharad Jones. Images property of each cafe