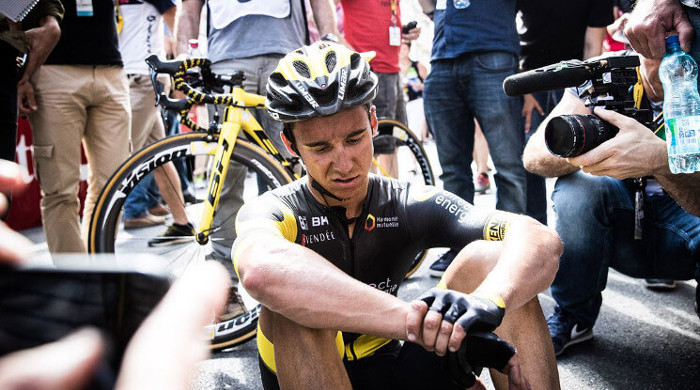 What started in 1903 with just six participants, the Tour de France is now the biggest sporting event in the world and with routes throughout France, it's also one of the most photogenic.
Sydney-based photographer Marcus Enno – aka Beardy McBeard (purely because of his impressive facial hair) – has been capturing the event since 2015, offering a unique insight into the Tour. Having been a professional photographer for 10 years and having a personal love of cycling, it was only natural that he turned his lens to the Tour de France, as well as Giro d'Italia and other smaller cycling events around the world.
An extensive photography career and genuine passion for cycling sees Beardy capturing so much more than those finish-line shots we're so accustomed to. This is a man who does what it takes to get the perfect shot – from trying to persuade the police to let him through closed-off roads, to balancing on cliff edges and climbing up trees.
In his images, Beardy gets up close and personal with the riders, capturing every bit of emotion that goes into participating in the race. His images are also an eclectic documentation of the various areas of France they ride through; the empty wheat fields backed by old windmills, the
leafy small towns and the big cities. It's not just the cyclists that take centre stage either – in his images you'll see the crowds of spectators that line the streets, the variety of the Tour's fans and the passion that they hold.
Whilst shooting the Tour, Beardy McBeard updates his website – Beardy's Caravan – with his images, giving a real time glimpse into the event,
as well as tales of following the cyclists – from the life-risking escapades to the research that goes beyond photographing each stage.
To see more of Beardy McBeard's work, visit his website.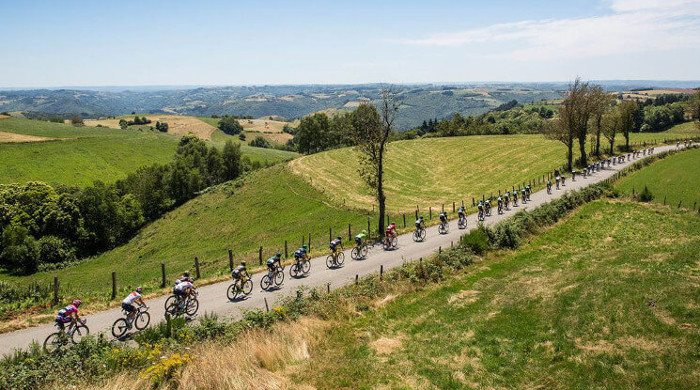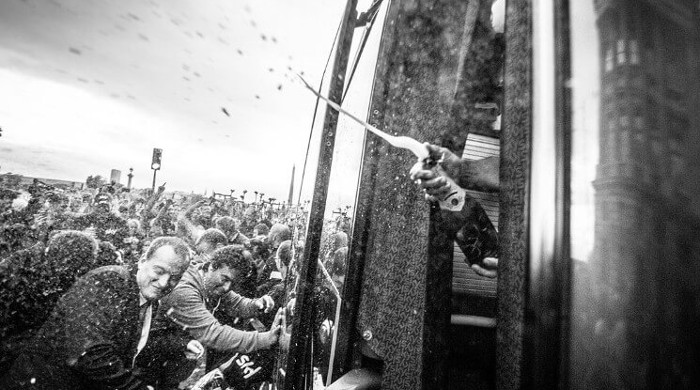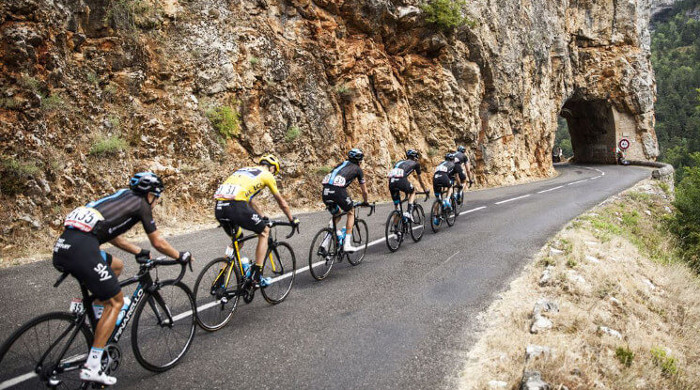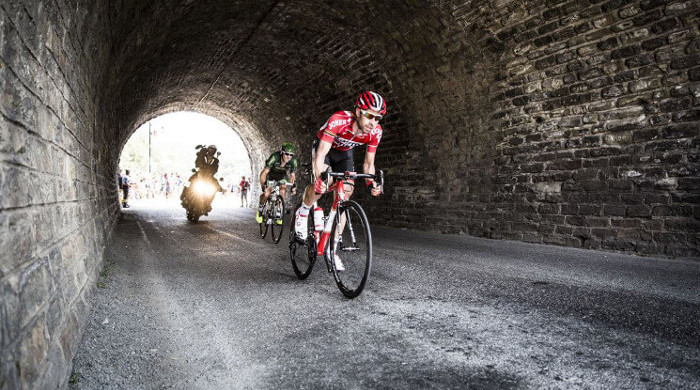 Words by Angharad Jones. Images property of Beardy McBeard