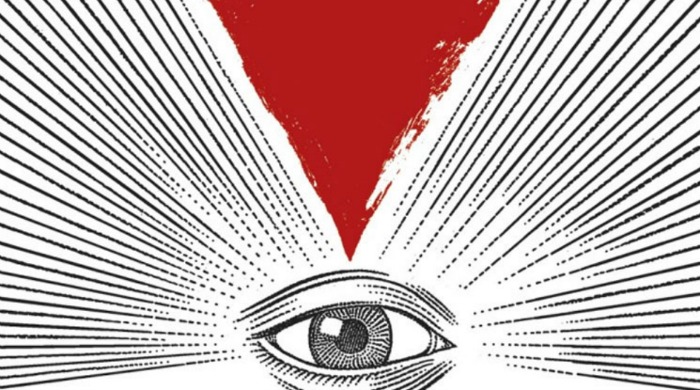 Last week The US of A celebrated Independence Day, and with posh burger joints sprouting up all over the place, Kansas' favourite adopted son 'Man of Steel' performing superheroically in the box office, and ITV even broadcasting an acclaimed series titled The Americans, it seems now is the time to be celebrating all things All-American.
With that in mind, we've had a little look at five of the best albums to have sailed their way across the Atlantic over the last decade or so:
Vampire Weekend – Vampire Weekend
One of the finest debuts of all time, Vampire Weekend is an intelligent slice of indie rock from the Columbia University graduates. 'Oxford Comma' is a literate two fingers at grammar-Nazis, 'A-Punk' sounds like a tie-wearing Ramones, whilst 'Cape Cod Kwassa Kwassa' is brilliant afro-pop.
Few groups ever achieve the lyrical wit of Ezra Koenig's penmanship, or the laidback cool of their guitar work, or the enterprising mix of influences such as Paul Simon, Peter Gabriel and indie college rock. These guys pulled that off with their first attempt. Modern Vampires of the City, their third album that was released in May this year, ain't half bad either.
Animal Collective – Merriweather Post Pavilion
Merriweather Post Pavilion was the culmination of Animal Collective's decade long journey that saw them morph from freak-folkers to psychedelic rockers to electronic pioneers.
Taking elements from each stage of their development, they churned out summery synthpop hit after summery synthpop hit as 'Summertime Clothes', 'Brother Sport', and the anthemic 'My Girls' wowed just about everybody that heard them.
Sufjan Stevens – Illinois
Album two of Stevens' 'Fifty States Project', in which he proposed to release an album dedicated to each of America's fifty states (not entirely sure what he would he do for Delaware?), Illinois is a folk-tinged jamboree dedicated to the Land of Lincoln.
No stone is left unturned as he sings about UFOs, the tallest man in history, real life psycho-clowns, summer camp and Superman, always in his delicate croon and supported by banjos, fanfare, glockenspiels, and heavenly backing vocals.
The National – Alligator
The National released a great new album this year – the warm and weary Trouble Will Find Me – but as a collection of songs Alligator is simply unbeatable. If you're looking for the typical The National mix of the ominous and gorgeous, look no further than 'Karen'.
'Looking for Astronauts' is a love-too-late song centred on the bashful, beautiful sentiment 'You know you have a permanent piece of my medium-sized American heart'. 'Lit Up' is an up-tempo indie anthem, with probably the coolest verses on the entire record, whilst 'Abel' is adorned with a brilliant shouty chorus. It's all good.
Foxygen – We Are the 21st Century Ambassadors of Peace & Magic
So these guys might not be quite as well known as the rest of the artists here, but considering their first album, the awesome 'Take the Kids Off Broadway', was only released this time last year and they've already given us an even-better sequel, they're clearly not wasting any time in catching them up.
What Foxygen lack in good album titles (I mean, We Are the 21st Century Ambassadors of Peace & Magic, seriously?), they more than make up for in nostalgia-soaked psychedelic pop, with constant nods to golden oldies such as The Beatles, Bob Dylan and David Bowie. Not a bad set of reference points, but they masterfully manage to distil them into a modern and original sounding whole. Also, they're American enough to sing about San Francisco and bowling trophies, which is ace. This album may well be my favourite of 2013 so far, new band or not.
Written by Joe Douglas. Visit his blog – An Album A Day Keeps The Blue Away here.