Formed in Bristol in 2011, quintet Coasts have built an impressive following within the UK and across the pond. But it all began with BBC Introducing; since Coasts uploaded their first track, their success has snowballed and they are about to embark on their first US headline tour.
We caught up with Coasts keyboardist David Goulbourn to find out more about life on the road, the recording process and their favourite place in the world.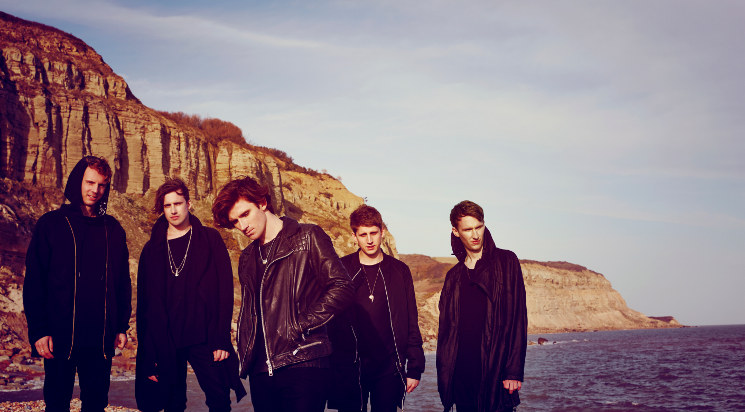 Question:

You have already built quite the following, but can you tell us a little about how the band formed?

Answer:

We all met at university in Bath and were messing around in a variety of bands before we formed Coasts in 2011. We all lived together and liked the idea of being in a band more than getting real jobs so we decided to give it a shot.

Question:

How would you describe your sound?

Answer:

We like to think of ourselves as playing brooding pop music. We don't try and shy away from the word pop, I think in the past decade it's been a word which has been frowned upon for bands but some of the best music of the past fifty years has been pop music.

Question:

What part has BBC Introducing played in your success?

Answer:

They've been really supportive, Huw Stephens has played us on a number of occasions and we were asked to play the BBC Introducing Stage at Radio 1's Big Weekend last year which was an amazing opportunity. I think in general Radio 1 are great for supporting new bands and giving them opportunities to get their music to a wider audience. It's still such an important tool for getting your music heard and we really appreciate all the help they've given us at Radio 1.

Question:

Can you tell us a secret?

Answer:

I've never seen any of the Star Wars or Lord of the Rings films.

Question:

You're about to embark on a tour of North America, where are you most looking forward to playing?

Answer:

It's going to be great; we've only just got back from six weeks out there supporting an American band called Bad Suns. We got to see a lot of America on that tour and there are so many places we can't wait to go back to. Obviously New York is a big one and we had a great time in Chicago too, so that should be awesome. We're really looking forward to Coachella too, hopefully it should be an amazing experience and it'll be interesting to see how different it is to UK festivals.

Question:

What is the recording process like for you as a band?

Answer:

It's something we like and is also something that changed a lot over the past couple of years. You can analyse the song a lot more in a studio environment and really get in to the intrinsic nature of each part which is something we really enjoy. We've taken a long time on our debut album and we just want to make the best record that we can. We've got to work with some amazing producers over the past year including Mike Spencer and Fraser T Smith and you learn so much from them along the way.

Question:

Where is your favourite place in the world to play?

Answer:

America was an amazing experience because everywhere was so different. One of the main things we took away from touring America was how vast it is, every state is like a different country. I'm hoping that we'll get the chance to go over to Australia and Asia and play some shows in the future too. One of the great things about being in a band is getting to travel to all these amazing places with your best friends and play music.

Question:

What are you most looking forward to in 2015?

Answer:

The main thing this year is our debut album coming out, we can't wait for that. We've been working on it for quite a while now and we're really happy with how it's sounding so we can't wait for everyone to hear it. We're also really looking forward to festival season; it's going to be our first summer playing things like Reading & Leeds so we're going to make the most of it.

Question:

What can we expect to see from you in the future?

Answer:

In the near future we have our new single, 'Modern Love' coming out on April 28th and we're also about to embark upon our first North American headline tour. Our debut album will be coming out later this year and so we'll be doing lots of touring for that.
Favourite album? Rumours – Fleetwood Mac
Favourite song? Transatlanticism – Death Cab For Cutie
Best gig you have been to? Brand New in Cardiff
Favourite food? Cereal
Favourite film? Eternal Sunshine of the Spotless Mind
Digital or vinyl? Vinyl
BBC Introducing Presents… Volume 1′ is released on 16th March, find out more here.
Interview by Clare Potts. Images property of Coasts