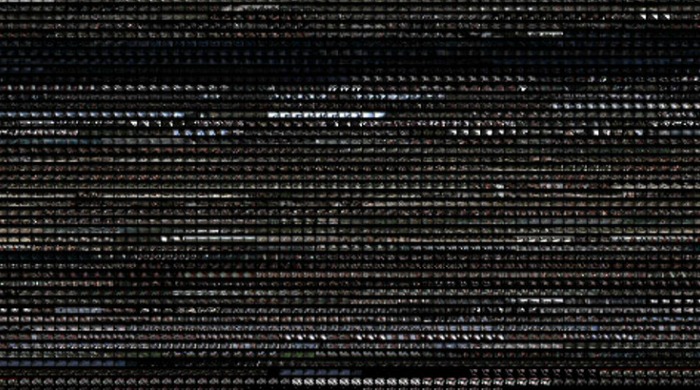 Brendan Dawes' photographic series entitled Cinema Redux first caught our eye in the Richard Goodall gallery one afternoon as we wandered around the Northern Quarter of Manchester. The gallery, which is tucked away on Thomas Street is home to an array of film and music art, posters and prints so is a necessary visit for the Coggles team.
Cinema Redux are as much a study into film as they are art; composed of 60 frames per row each representing a minute of film, the pieces' length is dictated by the length of the film. The result is a unique representation of the film as a whole, as a physical, tangible object that takes the moving image and translates into one single image.
This technique instantly showcases the mood, cinematography and lighting running throughout films including Vertigo, Taxi Driver, Deliverance, Gone With The Wind and Jaws.
For more information and to see more of his work, visit his website here.