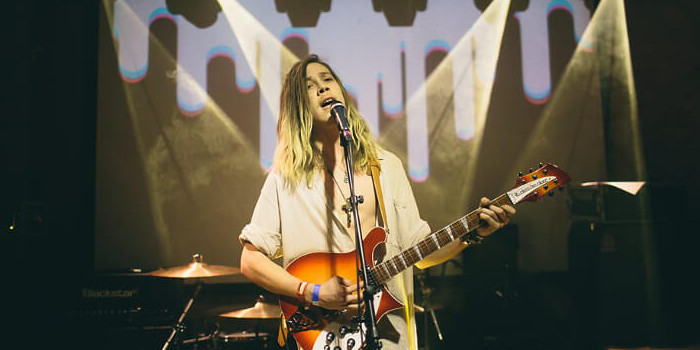 Renowned as being the festival that showcases the best in new, emerging artists, SXSW is one of the most important dates in the music calendar. Now in its 30th year, the annual Austin festival has launched the careers of Amy Winehouse, Courtney Barnett and Leon Bridges and continues to be the go-to platform for great new music. As SXSW finishes for another year, we take a look at five of the best acts from 2016's festival.
Blaenavon
Producing music that has early-Blur undertones, UK three-piece Blaenavon mixes almost-psychedelic sounds with a touch of the melodramatic – helped along by singer Ben Gregory's deep voice. With promises to be one of Britain's best young new bands, Blaenavon are definitely ones to watch. Go to Bleanavon's website to see more.
Lukas Graham
Danish band Lukas Graham is on the cusp of global domination. Their latest song – '7 Years' – has already enjoyed unprecedented success in the UK – and around the world – and their appearance at this year's SXSW has only cemented their must-listen-to status. Listen to Lukas Graham here.
Anderson .Paak & The Free Nationals
Californian singer, rapper and producer Anderson .Paak mixes club music, disco and West Coast rap to create a sound that's unique and contemporary. Having already worked with Dr. Dre, he's one of America's most promising emerging artists – but his best performance at SXSW had to be 'Am I Wrong'. Launching into David Bowie's 'Let's Dance' at the end, this was an original and unexpected tribute to the late star. Visit Anderson .Paak's website to see more.
Isaac Gracie
Part of the BBC Introducing showcase at SXSW, London-based Isaac Gracie sounds like the lovechild of Bob Dylan and Radiohead. This is a new and original British artist – and his hair is almost as good as his music. Listen to Isaac Gracie here.
Jack Garratt
Sound of 2016 winner Jack Garratt is at the forefront of new UK music. Writing, playing and producing his own music, Garratt blends music genres to create a sound that's new and exciting. This year's SXSW put the one-man-band onto the world stage, with 2016 set to be promising for the Buckinghamshire native. Go to Jack Garratt's website to see more.
Words by Angharad Jones. Image property of BBC Introducing.