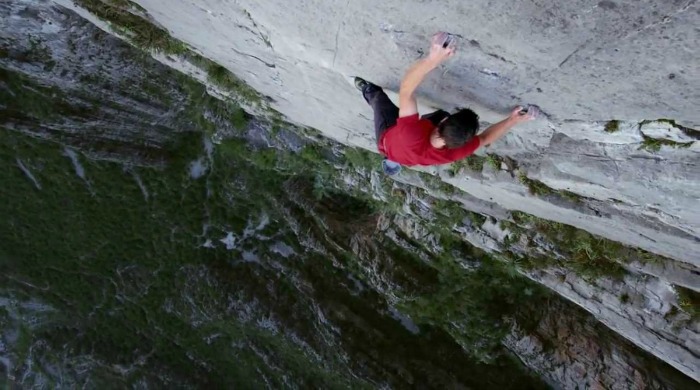 Professional rock climber Alex Honnold is renowned for his free-solo ascents of America's biggest cliffs – climbing some of the most difficult rock faces without the use of ropes, harnesses or other protective equipment. He lives on the road, following the weather and constantly embarking on his next adventure.
In the past, he's climbed Yosemite's Nose of El Capitan, Half Dome and Freerider, as well as walls in Utah and Squamish. In 2014 Honnold free-soloed El Sendero Luminoso in El Portero Chico, Mexico. Measuring at 1,750 feet, it's recognised as one of the most difficult rope-less climbs in history. He completed it in just three hours.
Fellow climber and film-maker Renan Ozturk was there to catch it all on camera for The North Face, and the result is both nail-biting and awe-inspiring.