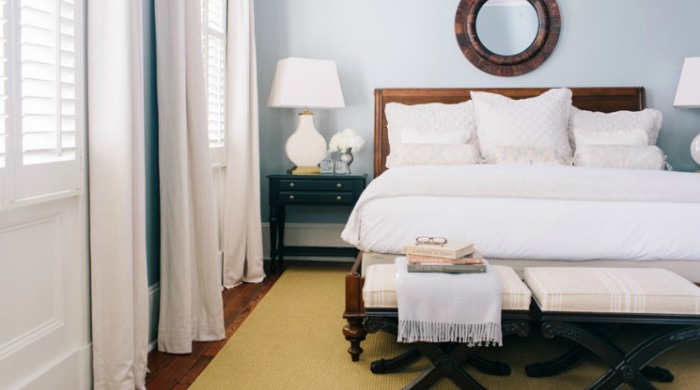 Nestled on the edge of America's southeast, Charleston is one of the United States' most historic cities, still retaining its pre-Civil War pastel houses, beautiful architecture, cobbled streets and authentic Southern charm.
In the Ansonborough neighbourhood is Zero George Street, a boutique hotel that encapsulates everything Charleston has to offer. A collection of five restored residential buildings set around a private courtyard, it has just 18 contemporary studios and suites that create that exclusive, luxurious feel. The interior is complementary to the history that surrounds it, with neutrals and dark woods striking a balance between modern and traditional. Outside, the buildings are wrapped in white wooden verandas, creating the perfect place to enjoy a cold glass of wine while soaking up the laid-back atmosphere of Charleston.
Attention to detail is key in all aspects of this hotel; from the famous Southern hospitality, to the Zero Café and Bar serving contemporary American cuisine made with fresh, local ingredients (it's no mistake that it has been one of the world's Top 5 Foodie Hotel).
For more information, visit the Zero George Street Hotel website.