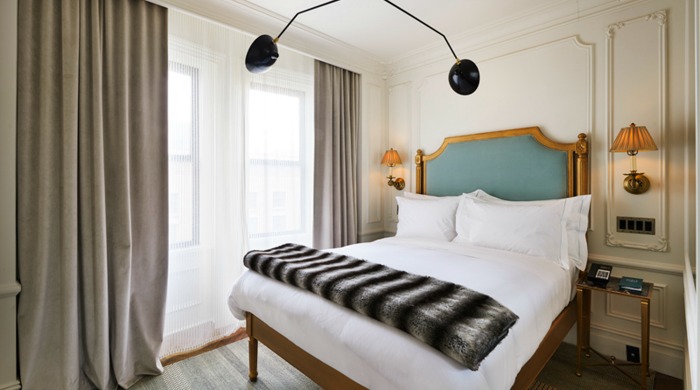 In Manhattan's Greenwich Village sits The Marlton, a 'baby grand hotel' dating back to 1900 and steeped in literary history. The nine-story hotel was once a bohemian hot spot, the place where Jack Kerouac drafted The Subterraneans, and Tristessa, and where comedian and satirist Lenny Bruce called home while on trial for obscenity.
In 2013, the hotel was completely renovated, but its past is very much present within its four walls. Inspired by the hotel in F. Scott Fitzgerald's Tender is the Night, The Marlton is based around post-war Paris, complete with Surrealist elements, herringbone flooring, narrow hallways and an abundance of dark wood, while Beat novels line the walls in the lobby.
Small, elegant and decidedly French, this hotel is a pocket of bohemian luxury in the heart of one of New York's most illustrious neighbourhoods. For more information, visit The Marlton Hotel website.