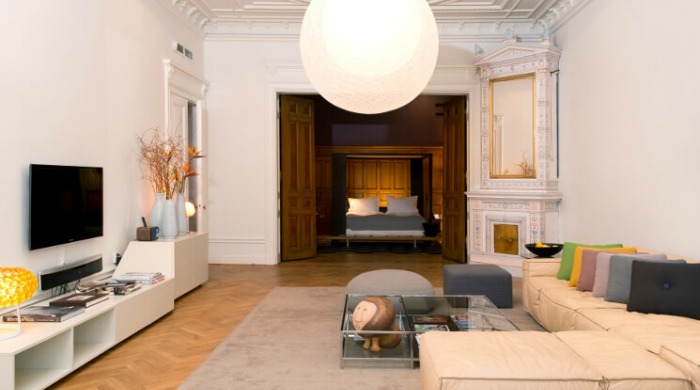 Sitting on Norrmalmstorg square, Nobis Hotel occupies two late 19th-century buildings, offering style, luxury and culture in the heart of Stockholm.
Rich in history, these buildings provided the location of the famous attempted bank heist of the Kreditbanken in 1973 where four employees were held hostage, leading to the origins of the psychological phenomenon now known as 'Stockholm Syndrome', where hostages become sympathetic towards their captors.
Today though, it's a luxury design hotel that provides the perfect base for enjoying Stockholm. Designed in cooperation with architect and design studio Claesson Koivisto Rune, the interior of the hotel brings space, understated luxury and typical Scandinavian design together, while ensuring that all rooms and suites offer a private, intimate space for guests.
The atrium makes up the hub of the hotel, with a vast open space that looks straight up into a glass-domed ceiling. The room is filled with mid century-inspired furniture and soft furnishing, with interspersions of greenery, offering a relaxing place to wind down after a day of exploring the city.
There are 201 guest rooms throughout the Nobis Hotel, each with soaring ceilings, soft colour palettes of greys and yellows, and views either across the city or overlooking the hotel's many courtyards. Each room offers comfort and style but the pièce de résistance is the Nobis Suite. Featuring original panelling and stucco from the 1800s, the suite offers history and elegance, as well as contemporary style – think fresh white walls, parquet flooring and a bathroom made up completely of Carrara marble.
The hotel offers two restaurants – Caina, offering classic Italian dishes, and Cainas Bakficka, which is a more informal option – while the ever-busy, glamorous Gold Bar offers up some of the most inventive cocktails and best atmosphere in Stockholm.
For more information about Nobis Hotel, visit the website or book through Design Hotels.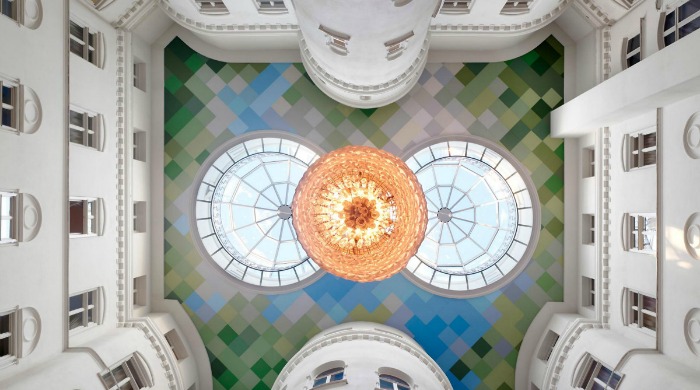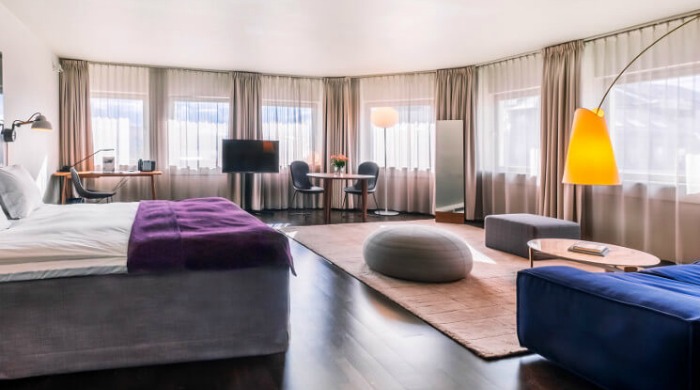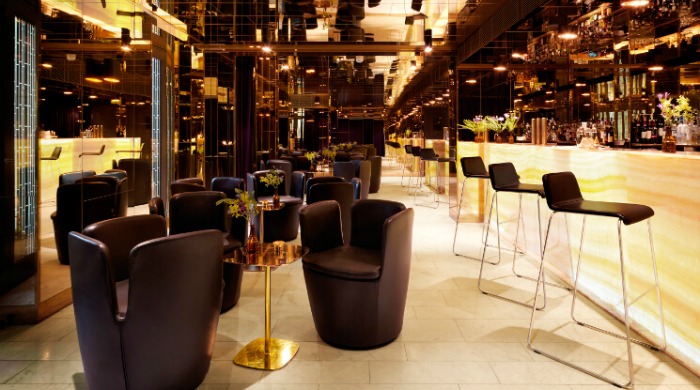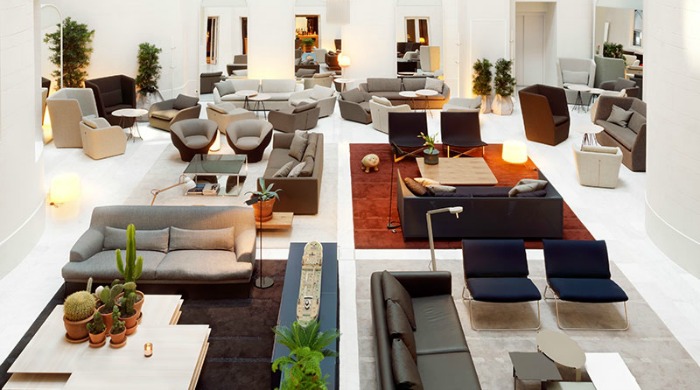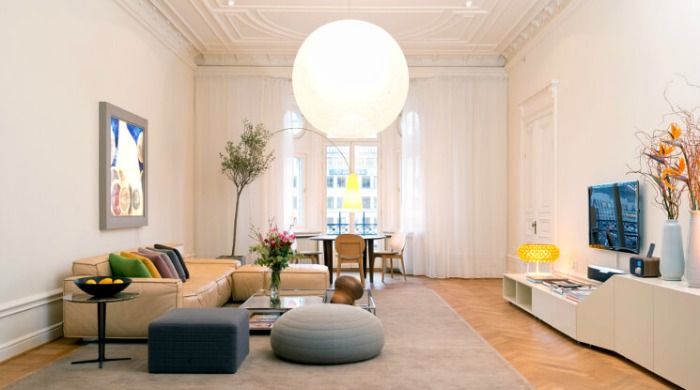 Words by Angharad Jones. Images property of Design Hotels™.