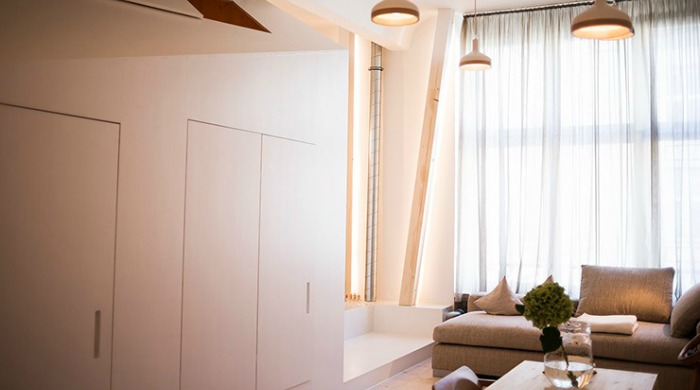 Opened in 2009, the Michelbeger Hotel takes up the space of a 19th-century industrial building just by the Oberbaum Bridge in Berlin. In the Friedrichshain neighbourhood of the city (famed for its nightlife), Michelberger is very much a home from home.
Inside the hotel is minimalist, with a stylish – but no-frills – approach to the interior; think concrete floors, tiled walls, piles of books and a selection of furniture that looks like it's straight out of a bohemian Berliner's apartment. Each of the 119 rooms is uniquely designed, from the small ('Cosy') rooms in simple, utilitarian design, to the chalet-themed room, self-contained suites full of raw wood and fresh whites, and 'The Big One', complete with six single beds that make it ideal for a group.
It's the common spaces that make this hotel truly special though. Walking into the lobby is like walking into the living room of that friend you have with impeccably-cool taste, while the restaurant serves up some of the best food in Berlin, and the bar offers up drinks from boutique brands around the world. Outside the courtyard (traditional of Berlin buildings from that period) acts as a beer garden, cafe, bar and concert venue, making it one of the places to be in the city when night falls.
For more information, visit the Michelberger Hotel website >>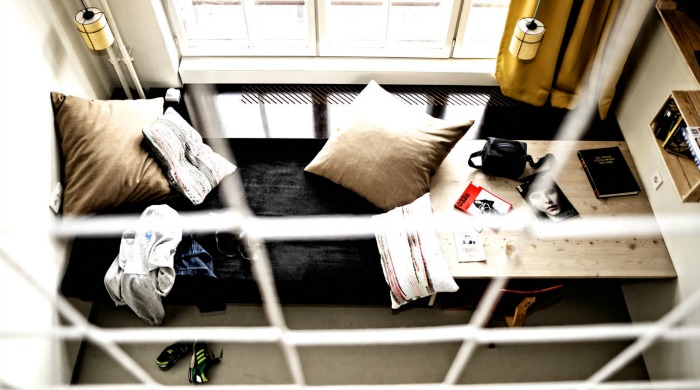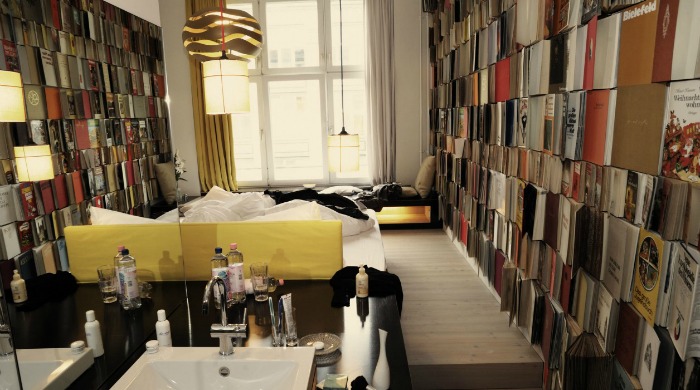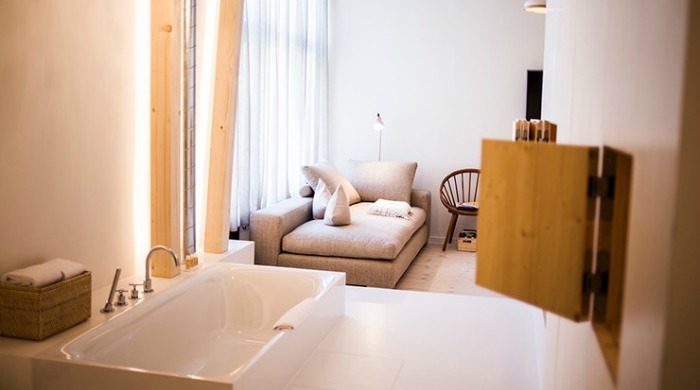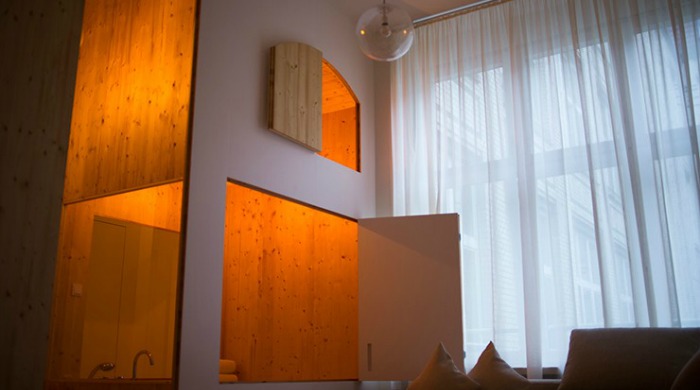 Words by Angharad Jones. Images property of Michelberger Hotel.