In the mid-1970s, a movement and subculture would change the face of London – and the rest of the UK – forever. 1974 saw a young Vivienne Westwood and then-partner Malcolm McLaren open up SEX on Chelsea's Kings Road; a boutique that sold fetish and bondage wear, and clothes that confronted social and sexual taboos – a look that would come to define punk style.
At around the same time McLaren started managing The Swankers, who would soon become the Sex Pistols. Garnering a cult following in England's capital, the Sex Pistols are often regarded as the founding fathers of British punk, with many of the band's fans going on to form their own groups – The Clash, The Stilts and Siouxsie and the Banshees among them.
Despite punk having its origins in early-1970s New York, London soon became the city that epitomised punk culture; the city's musicians, style and rebellious, anti-conformist nature characterising and defining punk.
Forty years on and although it has evolved and diversified, punk is still very much alive in London. That rebellious nature and desire to deviate from the norm is something that will probably never diminish – and long may it live on. In celebration of this, Punk London is a new travel guide that takes the reader across 111 locations across the city – from Westwood's starting point and Johnny Rotten and Sid Vicious's Hampstead flat, to the studios where The Damned recorded New Rose, and The Clash's rehearsal space in Camden Town.
A definitive tour of one of the most intense and explosive movements to have happened in the latter decades of the 20th century, Punk London is a must for anyone with a musical, sociological and cultural interest in the city.
For more information about Punk London, go to the Herb Lester website.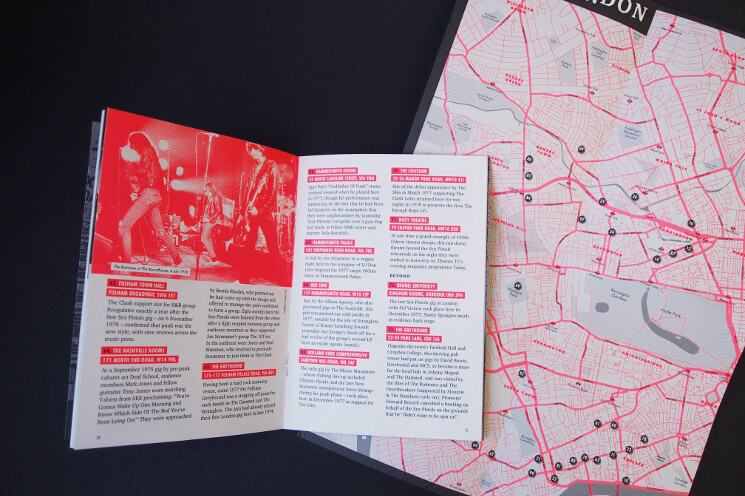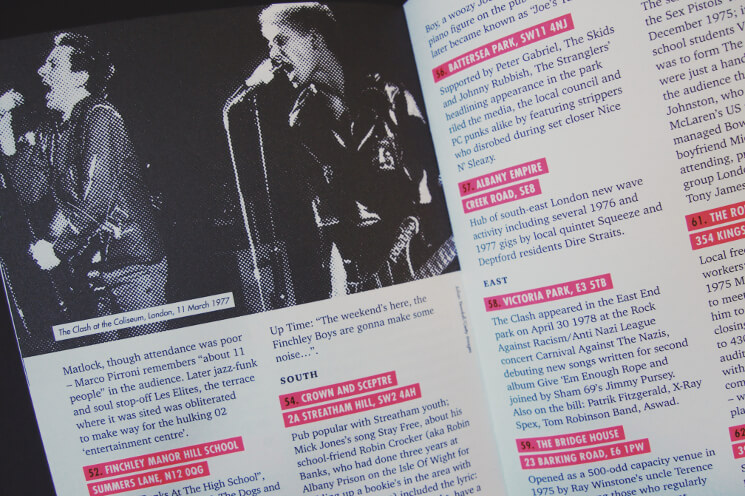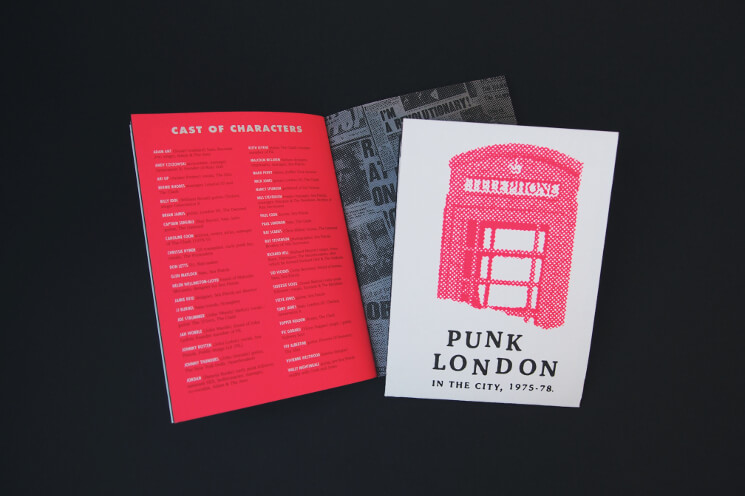 Words by Angharad Jones. Images courtesy of Herb Lester