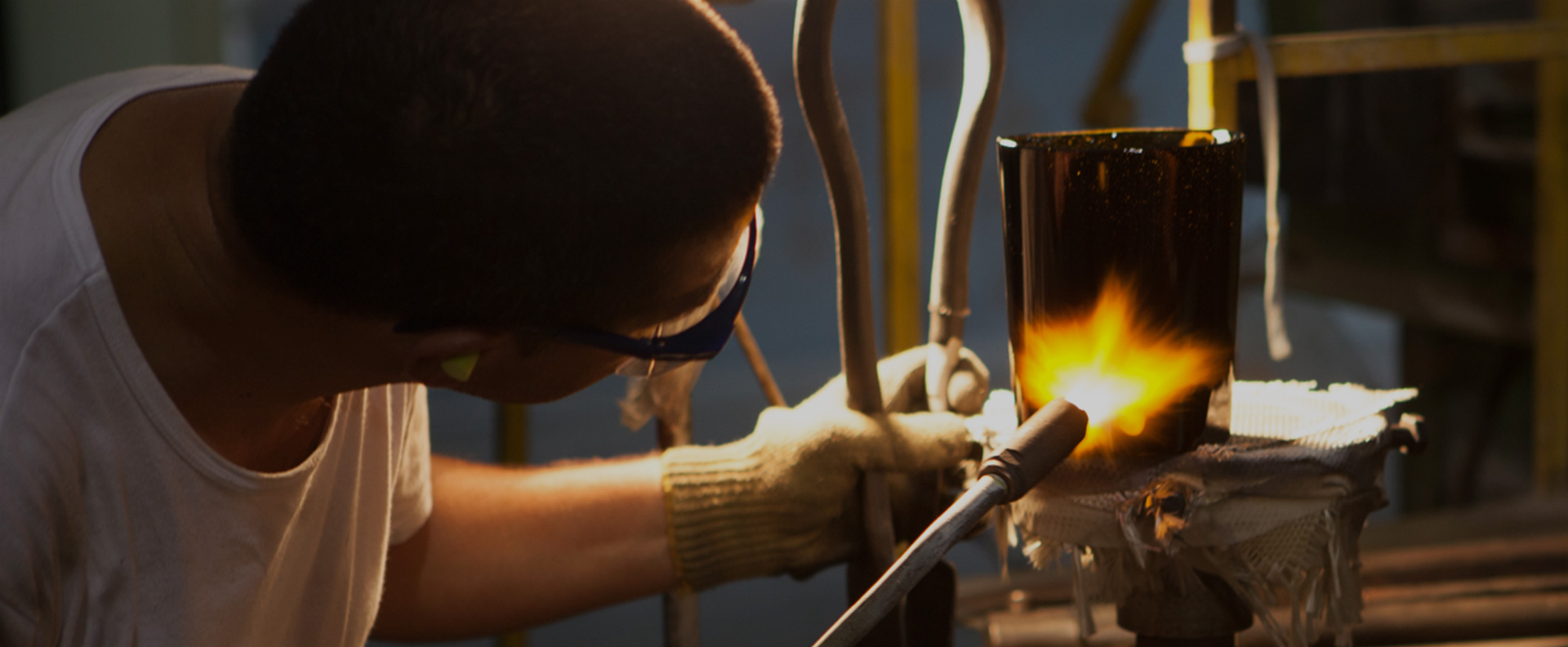 The rapid pace of modern life and changing trends can sometimes lead to the subtlety and quality of artisanal craftsmanship being overseen. But more recently, several industries including fashion have started pushing back against the relentless pressure to deliver new products at an unrelenting pace. Instead, there is a renewed belief in the value of slow, mindful production that places an emphasis on the art and craftsmanship involved in manufacturing and the higher quality that comes from a more meticulous process.
At Trudon, the art of chandlery—or candle making—has long been a precise, time-heavy process justified by the quality and beauty of the end product. Since 1643, the brand has been handcrafting its beeswax candles in France and over the years has supplied its products to such regal customers as King Louis the 15th, Napoleon and their imperial courts. In 1762, the Trudon family's knowledge of chandlery was cited in the prestigious Encyclopédie Raisonné des Sciences, Arts et des Métiers where the Trudon brand was championed for the skills and expertise of its candle manufacturing. Already, the Trudon brand was recognised as France's candle maker par excellence.
Today, Cire Trudon continues to handcraft its candles from its factory in Normandy and remains a global leader in the art of candle making. To discover exactly what it takes to craft a Trudon candle, we caught up with the brand who took us into the atelier on a step by step journey into the art of chandlery.
Step 1: Perfuming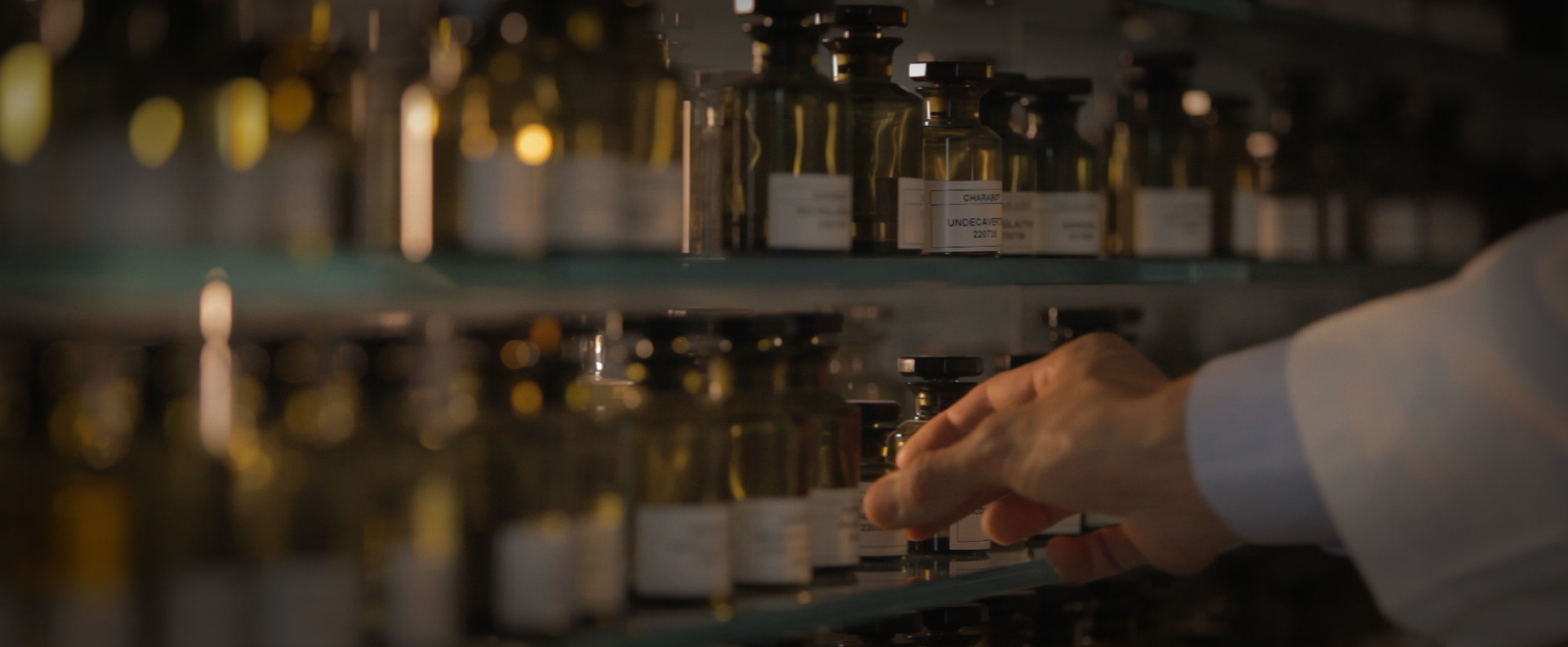 Elaborated hand in hand with world class perfumers, Trudon's fragrances are the result of a careful development. Choosing the raw materials, testing the formula in our laboratory, mixing the perfume with the wax are some of the steps that lead the way to a scented candle.
Step 2: Preparing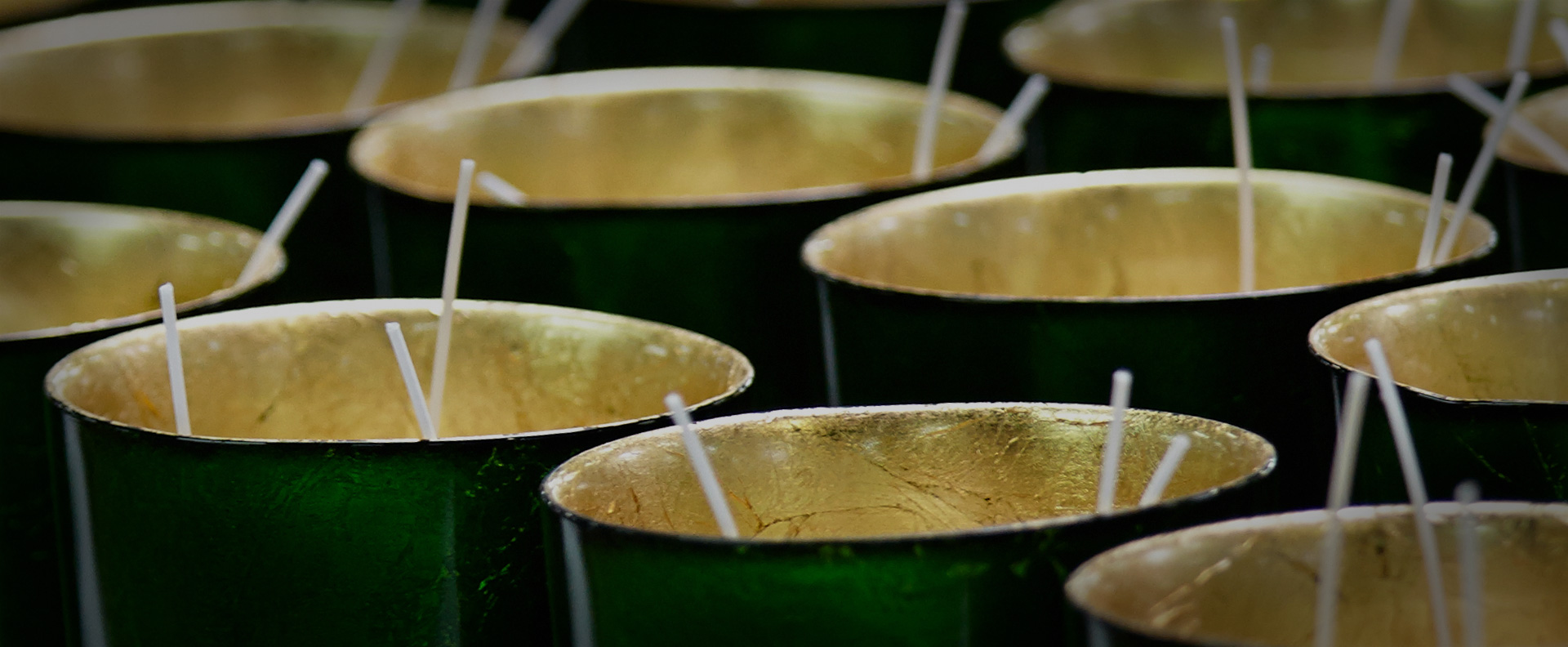 All our candles are handmade in our own factory in Normandy, France. Their fabrication begins by the setup of the wicks. They are set at the bottom of each glass so that they stay perfectly centered. The glasses are then aligned on wooden counters before pouring.
Step 3: Pouring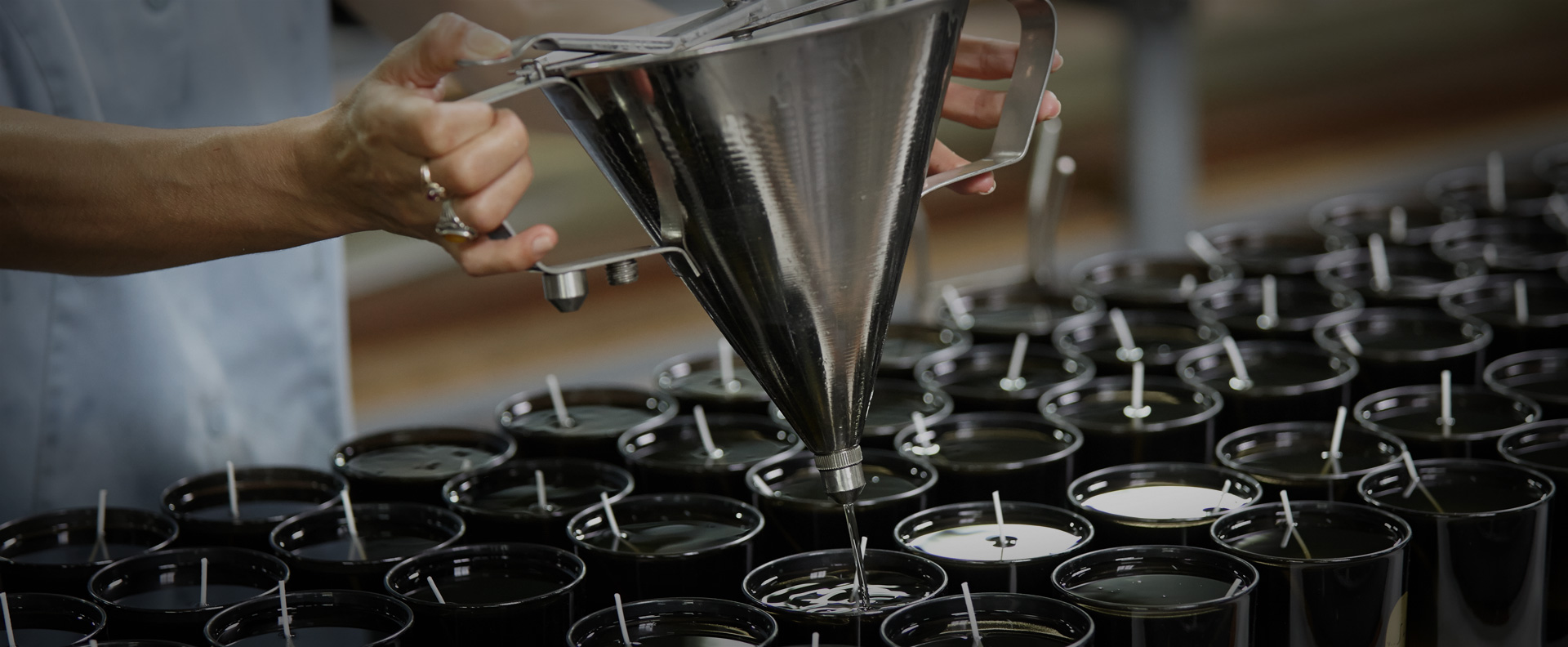 Right after the molten wax is mixed with the perfume, it is poured by hand into the aligned glasses.
Step 4: Centring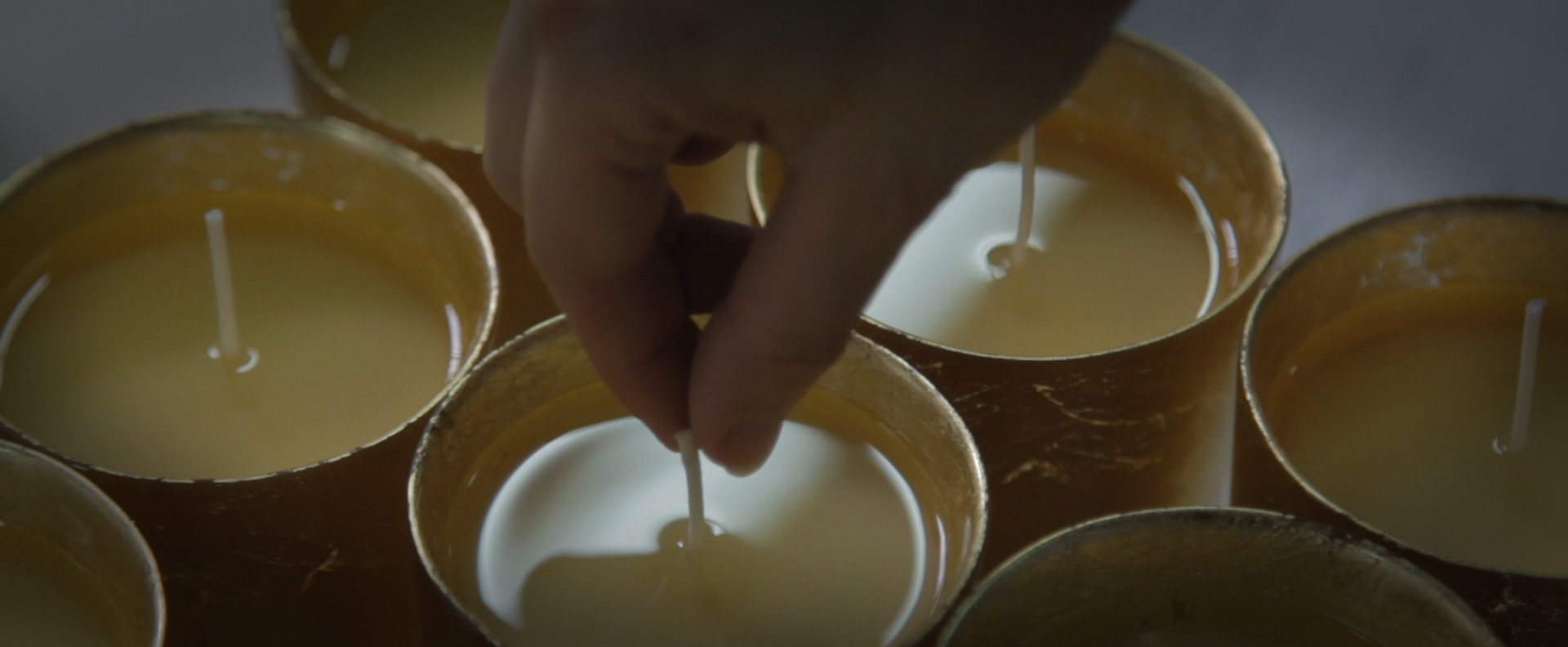 When the wax is poured, the wicks are softened due to the effect of the heat and they slightly bend inside the glass. When the wax starts to solidify, the wicks are straightened by hand to ensure that the stay perfectly centred.
Step 5: Cutting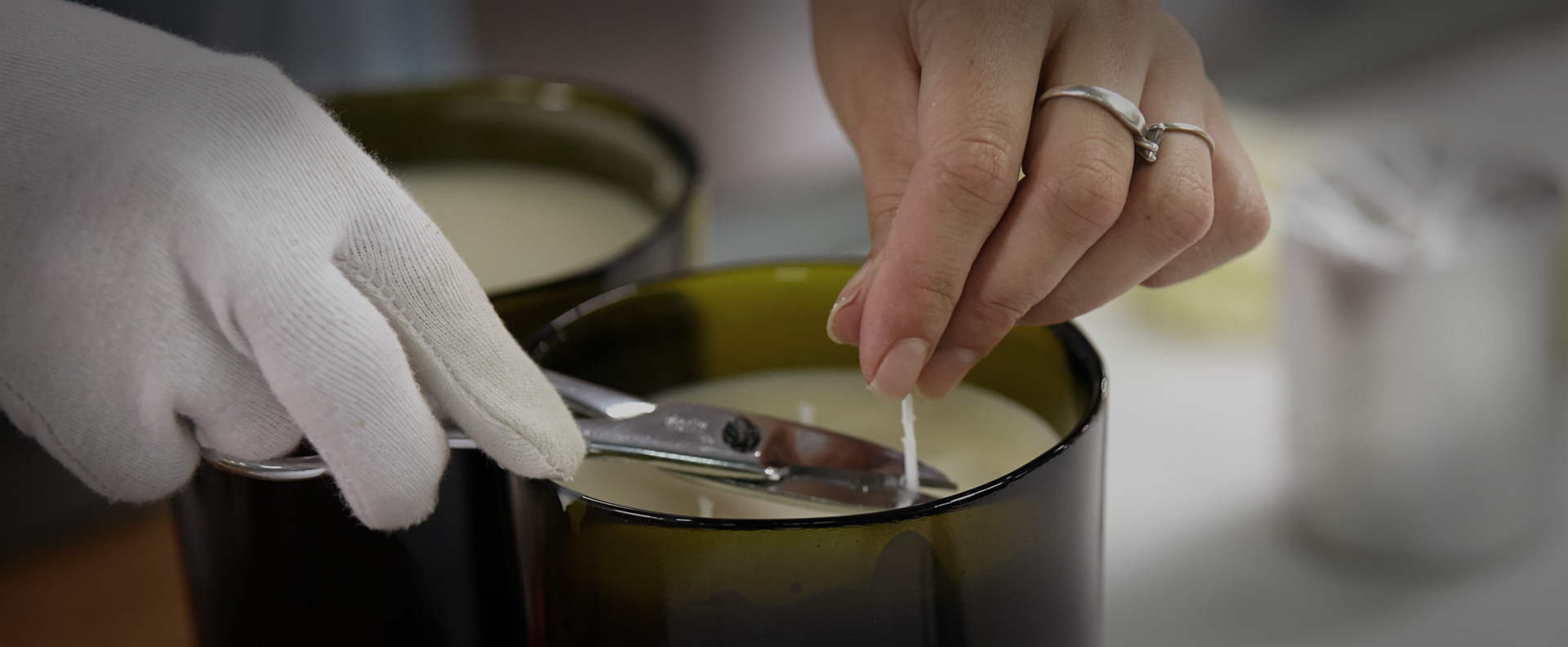 The candles are then surfaced. This means that the top is slightly melted to make sure the surface is perfectly smooth. The wick is then cut at a specific height to ensure an optimal first burning.
Step 6: Protecting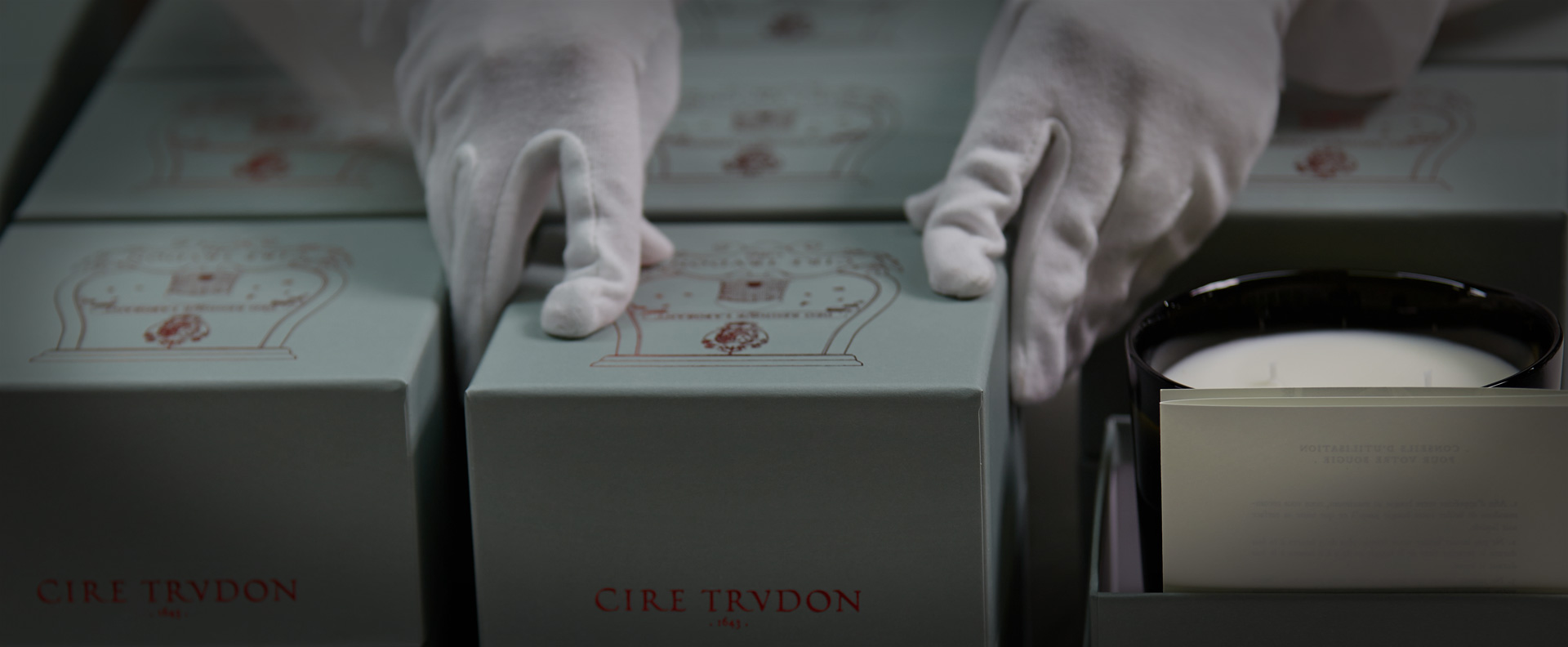 Once cooled, every candle is inspected, wiped and packaged by hand.