Storage: we never seem to have enough of it and we're quite often left with an overspill of possessions creating a mess not to be proud of. But there is a way to store everything away and make it look good. Turning your storage areas into design features is a great way to add interest to your space, and it's practical too.
Hang your Bike like Wall Art
Bikes are a great way for getting around, but not so great for cluttering up hallways. Create a unique feature in your home by hanging your bike on the wall like a piece of art. There are loads of different ways to do this, but we love this bike shelf seen on Tree Hugger for its simplicity and minimalism.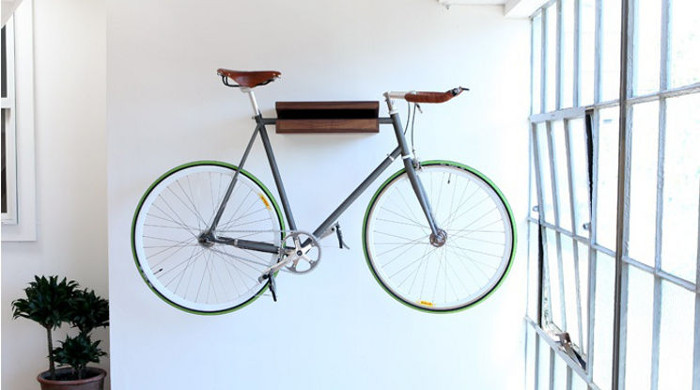 Image property of Knife and Saw
Empty Candle Holders
Is your bathroom or dressing table cluttered with cotton wool buds, makeup bushes and cotton wool pads? Ditch the plastic packaging and store them in empty candle holders instead. When you've burned your favourite candles, wash them out and re-use them to store whatever you like – they make great pen pots too. We love these chic black and white ones we found on Byrdie but any will work.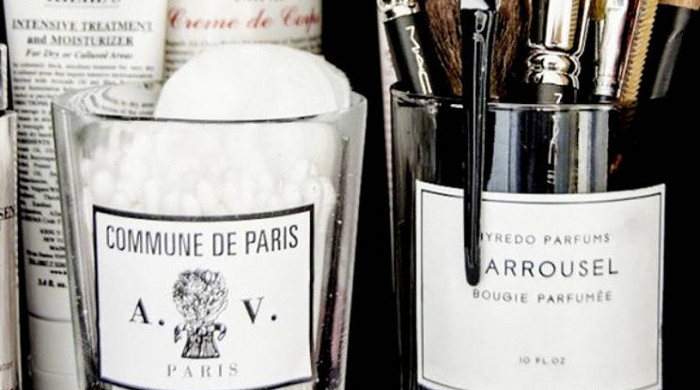 Floor to Ceiling Storage
Built-in storage is a great way of utilising empty wall space – we love how this one we saw on Apartment Therapy is used to store books and boxes, as well as display bowls and ornaments. This can also be used in or just outside a kitchen as a 'pantry' for storing foods that won't fit in your cabinet space. As an alternative, use wall mounted shelving.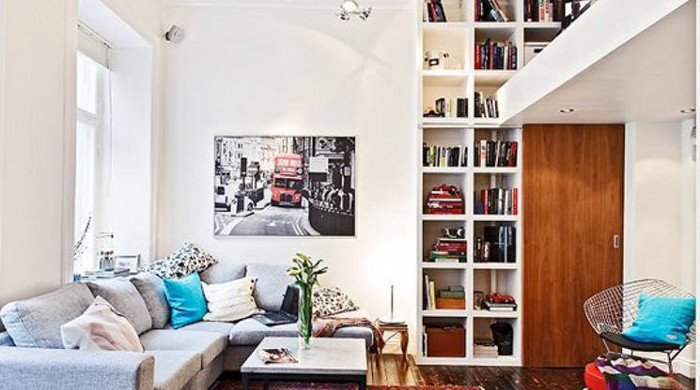 Image property of Stadshem
Sleek Baskets
Use different sized baskets in the same colour and material on shelves to create a sleek storage feature, like this one we found on Domino. Perfect for papers or those things you don't want on display, these baskets will hide everything away, while using them to store different things will keep them organised and easy to find.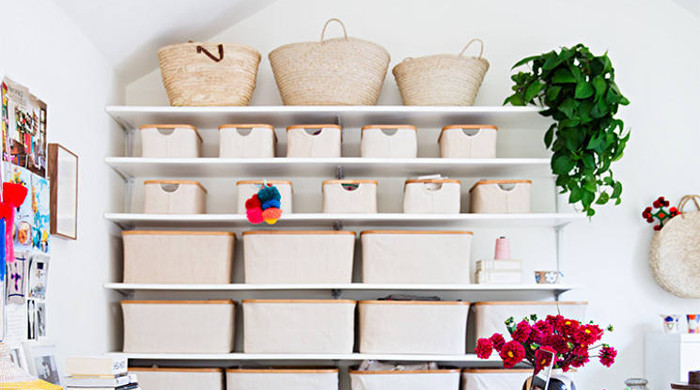 Image property of Brittany Ambridge