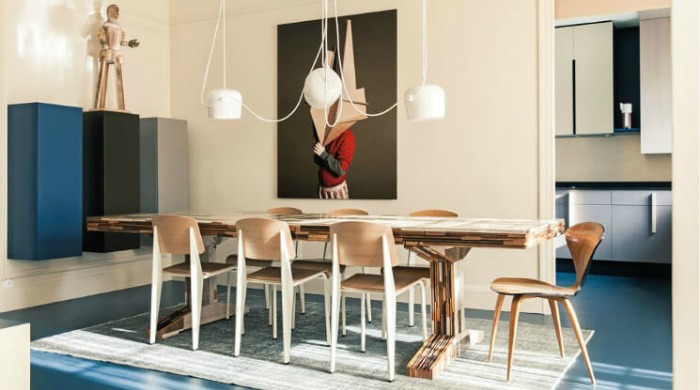 French magazine MilK Decoration features some of the best interiors from around the world, so it's only natural that its Editor in Chief's home looks like it comes straight off the magazine's pages. The Paris-based 1930s apartment, home to Isis-Colombe Combréas, her photographer (and MilK co-founder) husband Karel Balas and their two children, has been restored by UdA Architects to create a space that's both contemporary and sympathetic to its original state.
Large rooms and high ceilings make up the shell of the apartment, with its original mouldings still intact. Its colour palette of neutrals, dark shades and accents of bold primary colours bring this apartment into the 21st century, while the sporadic use of abstract art and contemporary sculptures inject an almost curatorial element into the home.
The best part about this apartment, though, is the fact that its layout can be completely altered. A rack system made of metal sections and perforated sheet metal was built into the home, with rotating arms that move throughout each space. Each area of the home can be re-imagined depending on the needs of the family, while the design only adds to the apartment's contemporary and artistic aesthetic.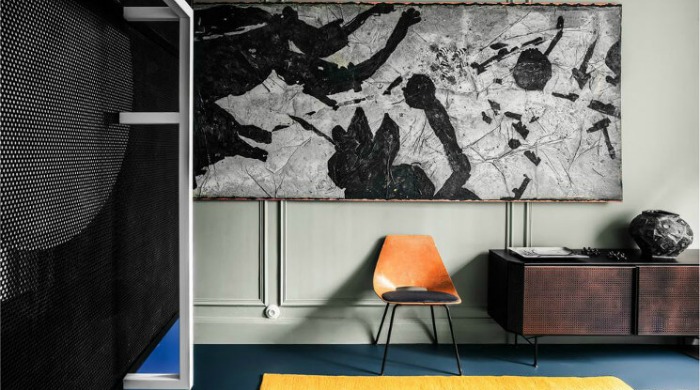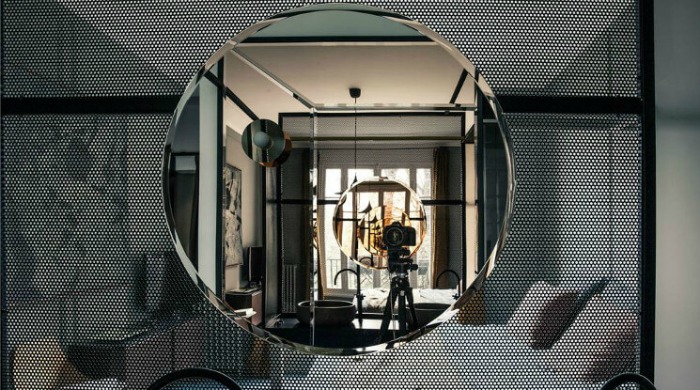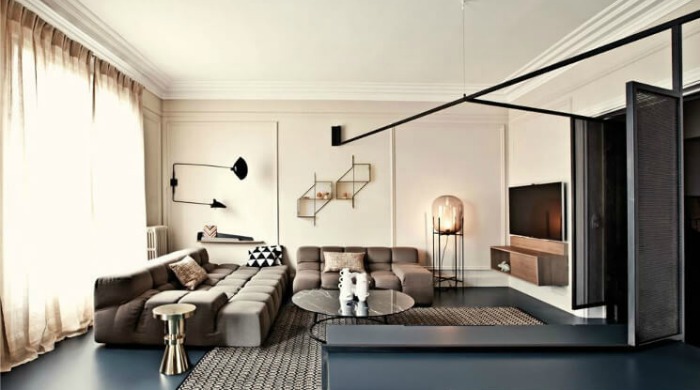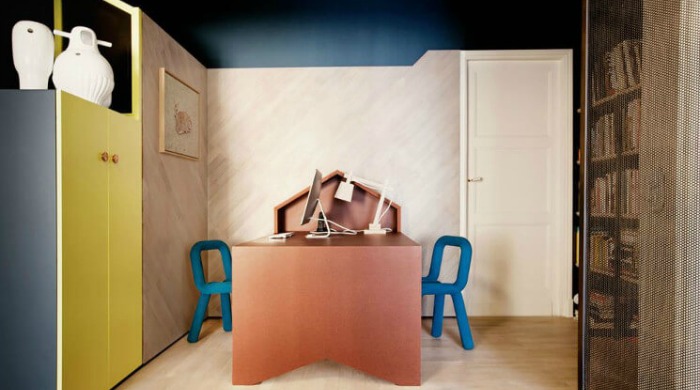 Words by Angharad Jones. Images property of Karel Balas.