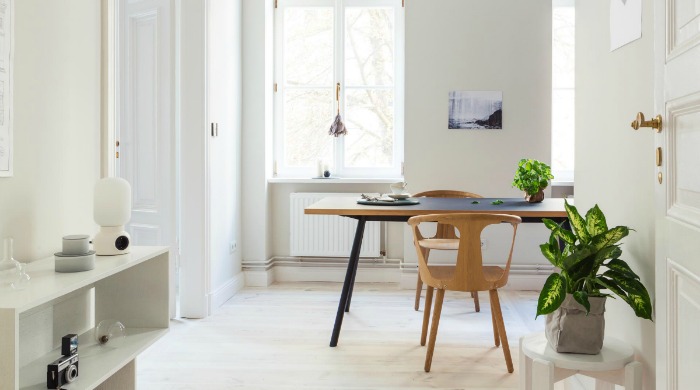 Using a neutral and fresh colour palette, this turn-of-the-century apartment in the Schöneberg district of Berlin is turned into a home that is fresh and contemporary.
Styled by Sarah Van Peteghem, the apartment is still full of original features such as carved mouldings that edge the ceiling, and large wooden windows that fill the space with natural light.
The waxed white floors and minimalist furniture throughout the apartment give it a modern and clean aesthetic, while shades of grey – from very light to dark – are used on different walls to create an effortless contrast.
This mixture of light and dark is seen in the choice of furnishings too; from bright white chairs and shelving to accents of dark wood and black steel, with splashes of bright yellows and blues to break up the starkness.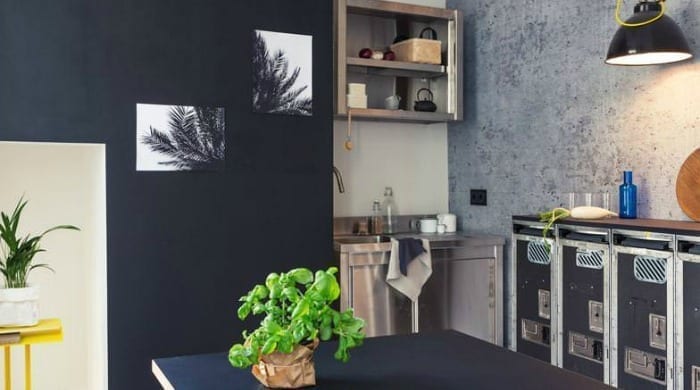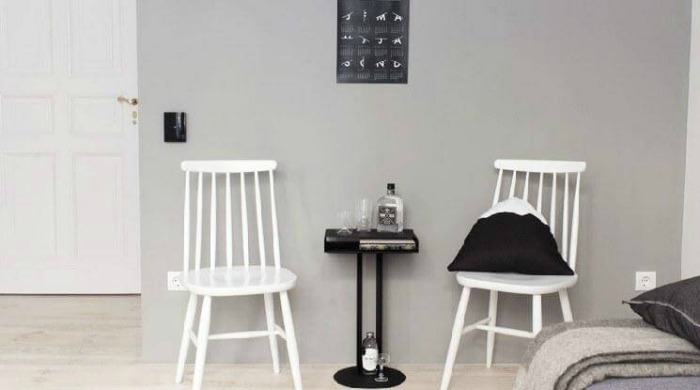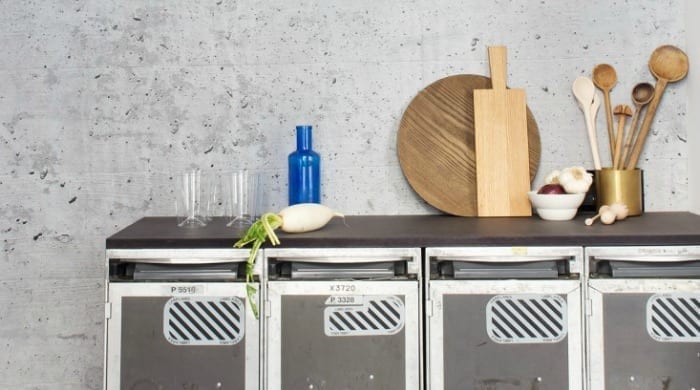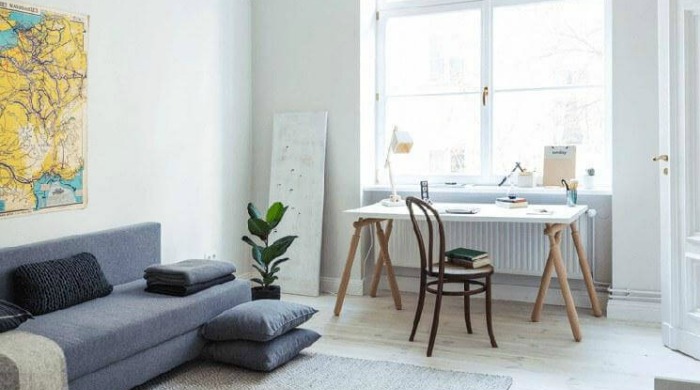 Words by Angharad Jones. Images property of Magnus Pettersson and Sarah van Peteghem.