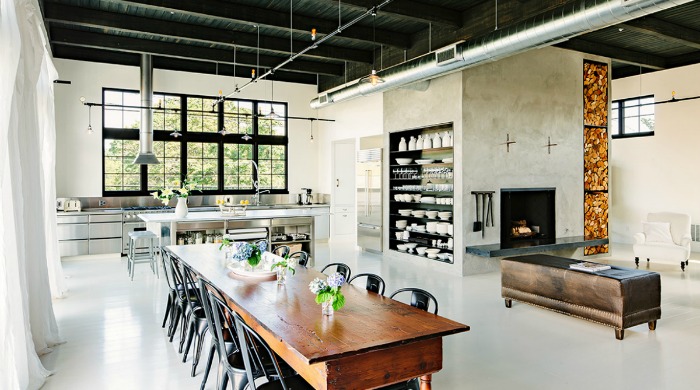 In 2011 this former grocery, printing press and mechanic's shop in Portland was turned into a home, creating an industrial loft inspired by those typical of New York. The owners enlisted the help of local firm Emerick Architects, who added a penthouse and roof garden to the building. They lined the walls with 13-foot-high windows that replicate those of a 1930s factory, bringing plenty of natural light into the space.
Inside the space is open-plan, with a huge concrete fireplace acting as a room divider between kitchen and living space, and a sliding steel fire door that can be left open or used to close off the main space.
Almost all materials were locally made or reclaimed – from the cabinets and steel work, to railings and stucco – with the owners wanting an 'unfinished' look. The result is a sleek and contemporary interior with accents of vintage – think coffee tables made out of old wooden beams and a vintage urinal-turned-bathroom sink, sitting next to sleek steel and clean white walls.
The industrial aesthetic is seen throughout in the use of track lighting, bare walls, subway tiles and an abundance of steel – but it's those pieces with character that break up the starkness and turn this loft into a home.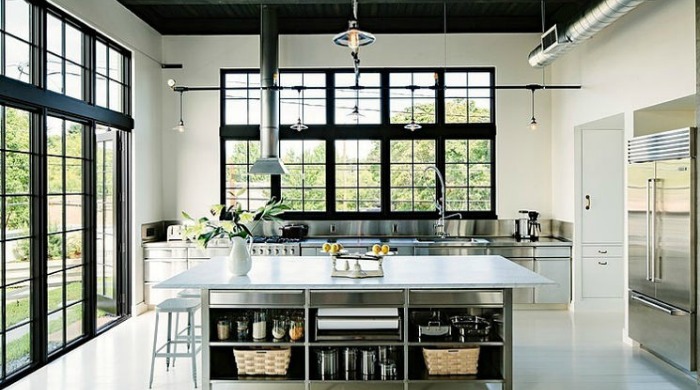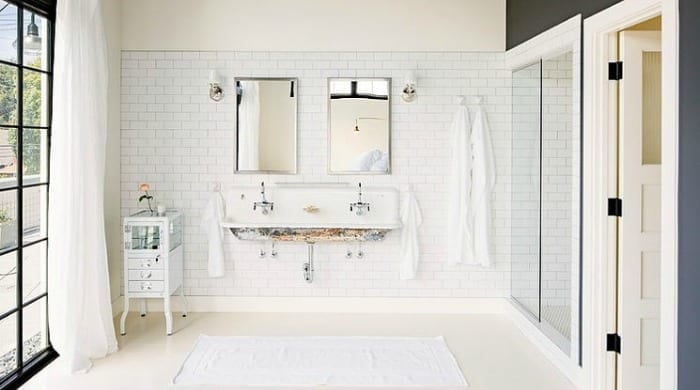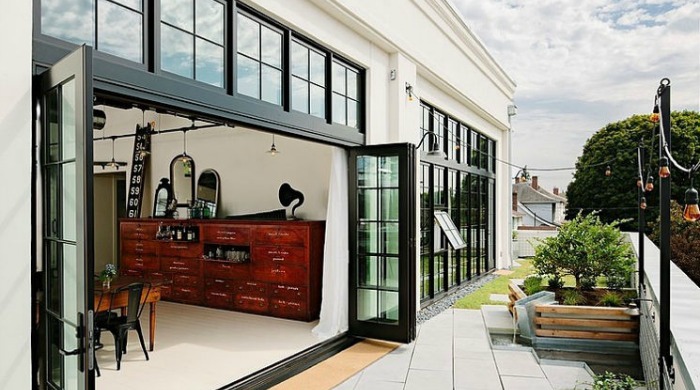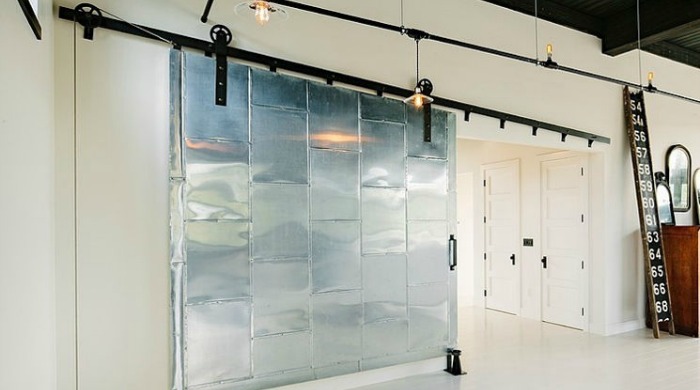 Words by Angharad Jones. Images property of Emerick Architects.