Industrial interiors are normally saved for loft and warehouse conversions, utilising the surroundings to make a living space that fits in with the original purpose of the building – think huge windows, exposed pipes and unfinished walls. Now the industrial look is a growing trend in many homes and commercial spaces, with many taking inspiration from 'unfinished' and utilitarian features and objects. Here are some of our favourite industrial interior trends…
Pendant Lights
Small or large, rustic pendant lights can make a real statement in any room and is an easy way to incorporate the industrial trend into your home.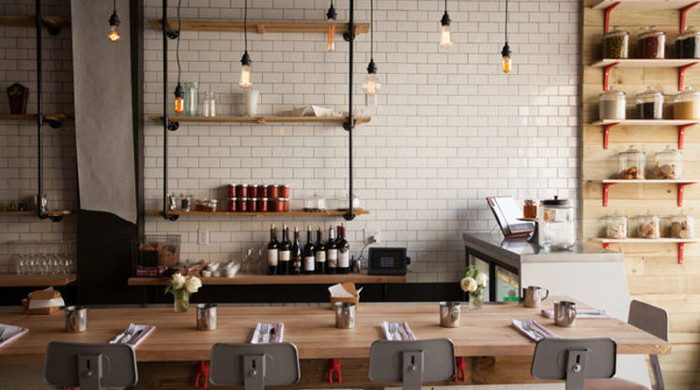 Image via Thrillist
Factory Doors and Windows
Simple, black-framed doors and windows come straight out of the factory lookbook. They're a great way to bring natural light into a living space or divide rooms without losing any precious space.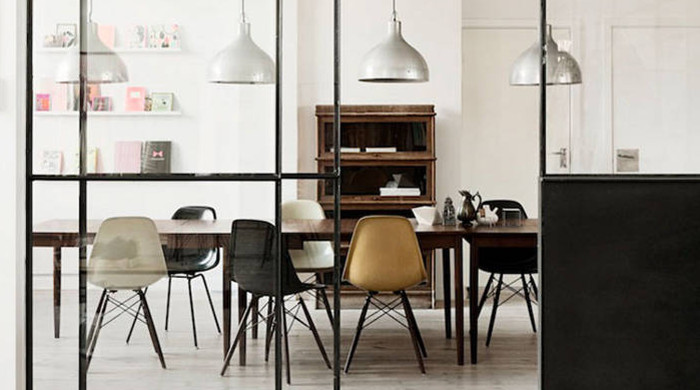 Image via StillStars
Concrete
Concrete is an affordable, durable material that can be used in almost any space, and has been dubbed 'the new exposed brick'. From bathtubs and sinks to tables and flooring, concrete is raw and simple, giving an industrial and minimalist aesthetic to any room.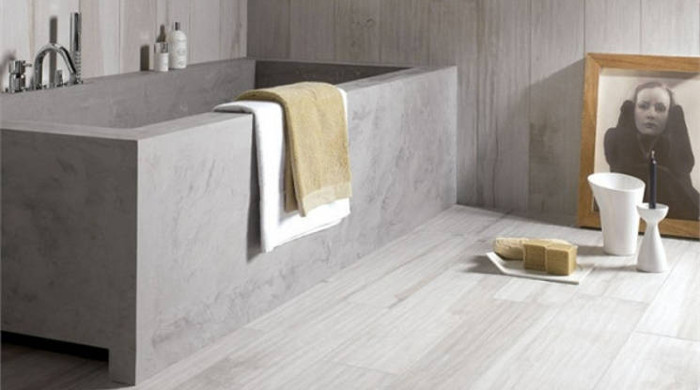 Image via Design Milk
Subway Tiles
Subway tiles, named after New York City's white tiled underground stations, are an understated way to bring the industrial look into your home. Clean simple and timeless, they look great in kitchens and bathrooms with either light or dark grout.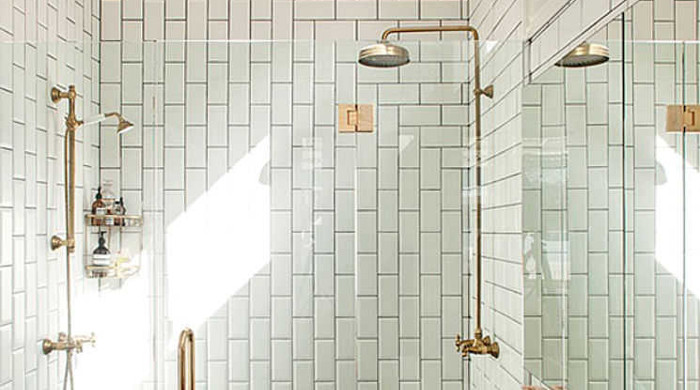 Image via Dust Jacket