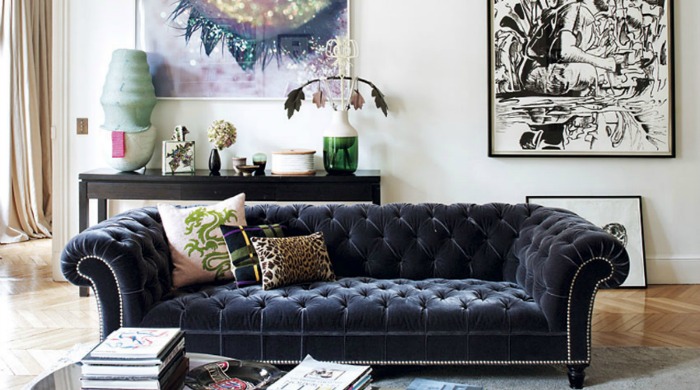 Incorporating art, style and creativity into everyday life, this apartment in Paris pays respect to the original mouldings and features whilst injecting personality into the space. With a fresh white base, the home of interior designer Sandra Benhamou has injections of colour throughout – particularly greys, yellows and pinks – to add subtle, yet still bold, statements.
Art plays a big role in this apartment, with pieces from Nan Goldin, Cindy Sherman, Richard Prince and Louise Lawler throughout. The mixture of furniture styles – from the grand velvet Chesterfield and 1960s chandelier in the living room, to the contemporary use of subway tiles and pendant lights in the kitchen – creates an eclectic feel to the apartment, and shows that mixing styles and eras can result in a look that is incredibly stylish.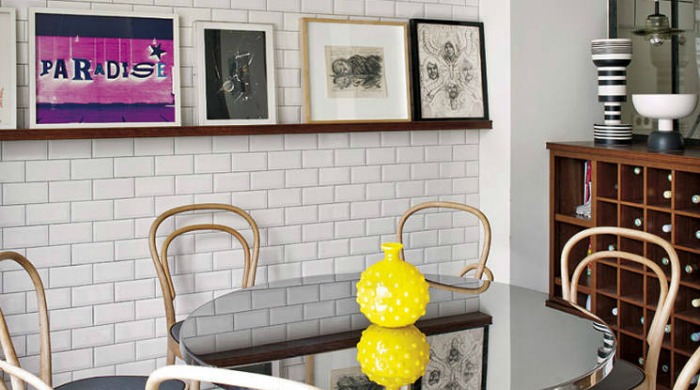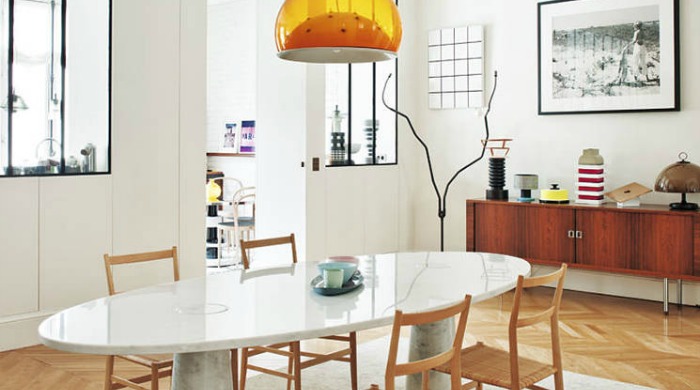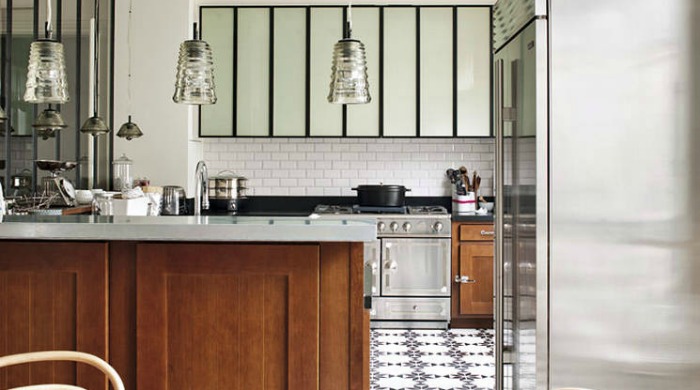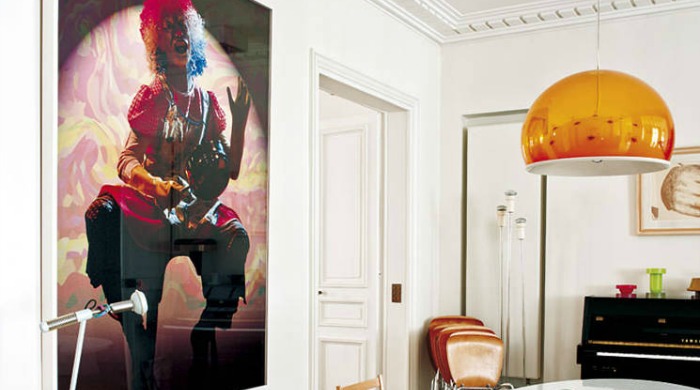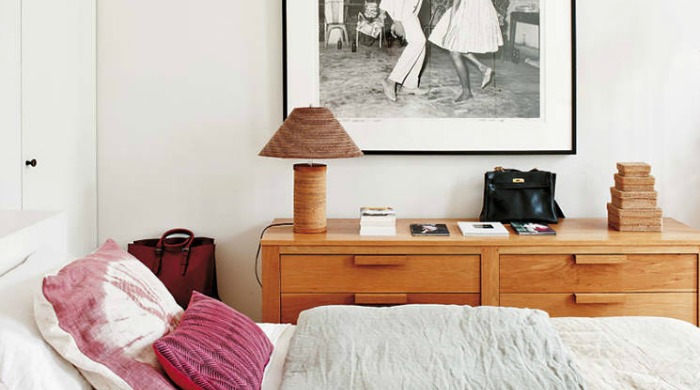 Words by Angharad Jones. Images property of Montse Garriga.