Here at Coggles, we love nothing more than whiling away a few hours in cafés and bars. Coming across new spots up and down the country is one of our favourite pastimes and after some extensive research, we've compiled our top 10 favourite places in the UK…
LONDON

Corinthia Hotel, Mayfair – For Afternoon Tea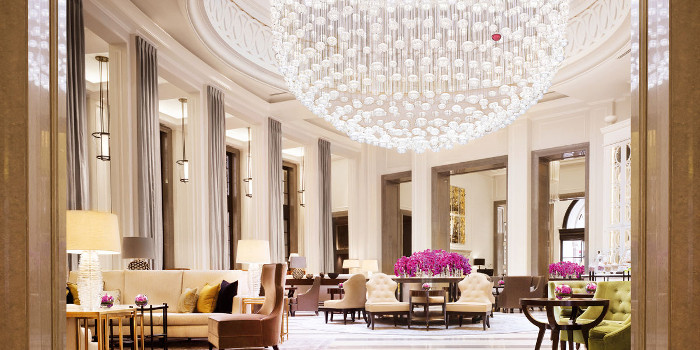 When you think of afternoon tea in London, the obvious candidates are the first to appear. The Ritz and The Dorchester are, and probably always will be, the most popular destinations for afternoon tea in our fair capital. But, there are alternatives which are just as good, if not better, with the same level of indulgence and elegance. One of our favourite locations is the Corinthia Hotel, just a few minutes away from Trafalger Square but a million miles away from the hustle and bustle of the city.
Afternoon tea takes place beneath the breath taking Baccaret chandelier, or if you prefer an al fresco experience, the courtyard is ideal. The afternoon tea menu is expansive, but you can opt for a simple plate of English tea cakes and tarts if you don't want the full experience. With an extensive collection of teas, a range of delicate finger sandwiches, incredible tea 'fancies' (or cakes to you and I) and scones complete with clotted cream and jam, the afternoon tea is incredible. Set aside a few hours and opt for the champagne afternoon tea to fully indulge in the experience.
To find out more about afternoon tea at the Corinthia, London visit their site here.
L'Escargot, Soho – For pre and post Theatre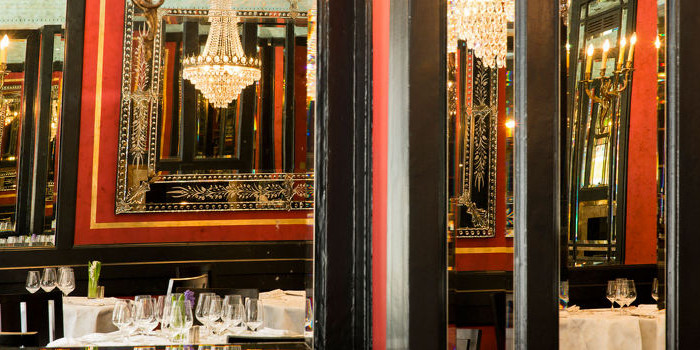 MANCHESTER
Hawksmoor, Deansgate – For steak and cocktails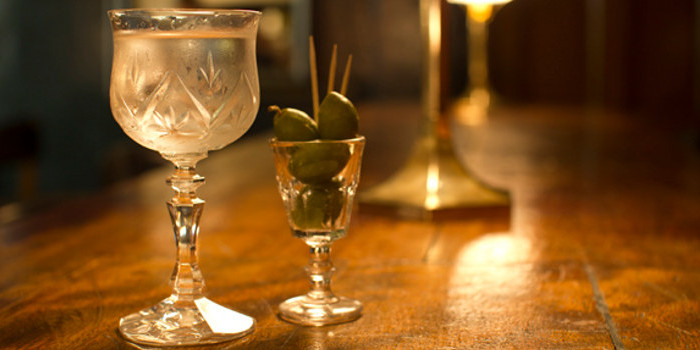 With five restaurants located in London, Hawksmoor has finally spread its wings and opened a new restaurant in Manchester. It has become one of our favourite places in the UK to enjoy a steak or cocktail (or most of the time both), and with good reason. Hawksmoor have travelled the world to find the very best steak available, finding that it is right here in Britain. Order steak and that is all you will get, you won't be disappointed, it will be one of the best steaks you have ever tasted.
If you're just looking for a taste of Hawksmoor, the cocktail menu is rather sublime. Ideal for those who love a no fuss, pure cocktail from days gone by, the Hawksmoor team have scoured vintage recipe books to find the classics. Grouped into sections from 'Toper's Timetable' (a timetable of drinks to quaff throughout the day and their purpose), you will be able to select the exact cocktail to suit your mood. We recommend the Pina Colada inspired by El Pirata Cofresi and the Hawksmoor Collins, both dating back to the 1820s.
To find out more about Hawksmoor, Manchester visit their site here.
Ziferblat, Northern Quarter – For pay as you stay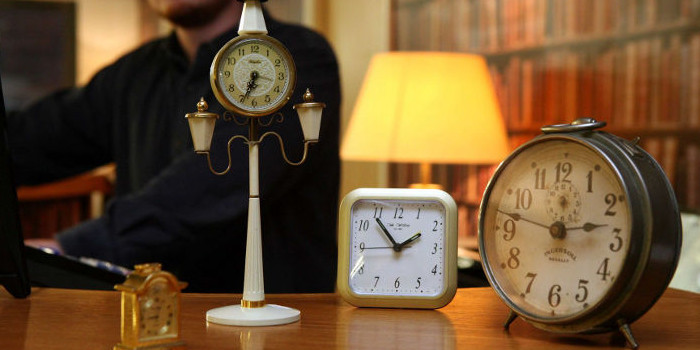 Say hello to the first pay as you stay café in Manchester, Ziferblat has just arrived. Instead of paying for what you consume in this Northern Quarter cafe, you pay 5p for every minute you spend there, everything else is free. When you arrive you're given an antique clock which ticks down the minutes, then you pay as you leave.
With plenty of space, coffee, cake and super-fast wifi, it's the ideal place to work or meet without the worry of having to leave when you coffee is finished. The anti-café concept began in Russia (Ziferblat means clock face in Russian) and has now expanded in four countries. The concept is going down a treat in Manchester so far, everyone seems to enjoy helping themselves and treating the space like home. Experience it for yourself at Ziferblat on Edge street in the Northern Quarter of Manchester.
To find out more about Ziferblat, Manchester visit their site here.
BRISTOL
Hyde & Co, Bristol – For secret drinks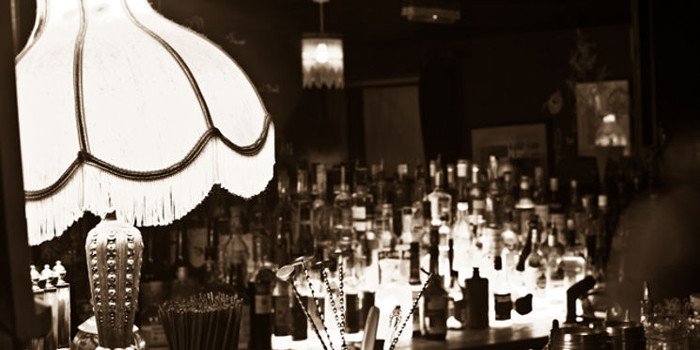 One of Bristol's best kept secrets is out. The prohibition bar Hyde & Co serves up some of the finest cocktails in all of Bristol, all made to the exacting standards of speakeasy style. Full of vintage trinkets and antique furniture, it's like taking a step back in time to sup the iconic cocktails of the time.
Hyde & Co has just celebrated their fifth birthday and they're showing no signs of slowing down, we recommend visiting if you're in Bristol to step into the cocktail time machine.
To find out more about Hyde & Co, Bristol visit their site here.
NEWCASTLE
Café Royal, Newcastle – For breakfast and brunch
In the heart of Newcastle sits Café Royal, a beautiful Georgian building housing a stylish café bistro. Cakes, scones, bread and pastries are all made fresh in the on-site Café Royal Bakery (featured in Rick Stein's Food Heroes, no less), and are served in contemporary surroundings.
Breakfast and brunch are exceptionally good; the menu ranges from porridge and croissants, to the Café Royal Big Breakfast, waffles topped with bacon and maple syrup, and eggs benedict. Paired with a selection of juices, smoothies, teas and speciality coffees, this is the place to go for breakfast in the North East's capital.
Café Royal also serves up a great lunch, with home-made artisan breads, seafood, salads and a wide selection of contemporary and innovative meat dishes on offer. If tea and cake is more your thing, traditional afternoon tea can be enjoyed either with or without Prosecco, as well as a range of sweet and savoury delights.
For more information about Café Royal, visit their website here.
CARDIFF
Waterloo Gardens Teahouse, Cardiff – For own-blend teas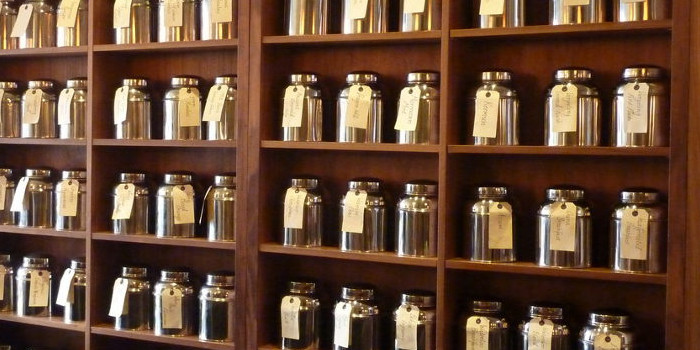 Image property of Cool Places
Set opposite beautiful Edwardian parks in Cardiff, Waterloo Gardens Teahouse is a relaxed café dedicated to serving high quality teas. Ongoing research, travel and tastings have led to an unrivalled offering of carefully-selected quality teas, and coffees of different origins, processing methods and roast styles. In fact, their teas are so good, their own blends can now be found around the world – from Dublin to Dubai.
Fresh cakes made in-house are a great accompaniment to a cup of tea or coffee, and the café also offers afternoon tea with finger sandwiches, cake, scones and your choice of tea or coffee. Waterloo Gardens is cool and contemporary, with art by local artists adorning the walls – all adding to the community feel of the place.
Following the success of Waterloo Gardens, two other venues have since opened in the city. Washington Tea is housed in a former art gallery and cinema, while Wyndham Tea is located in one of Cardiff's oldest Edwardian arcades, has an in-house bakery, and offers breakfasts, lunches and afternoon teas.
To find out more about Waterloo Gardens Teahouse, visit their website here.
EDINBURGH
Brew Lab Artisan Coffee Bar, Edinburgh – For innovative coffee brewing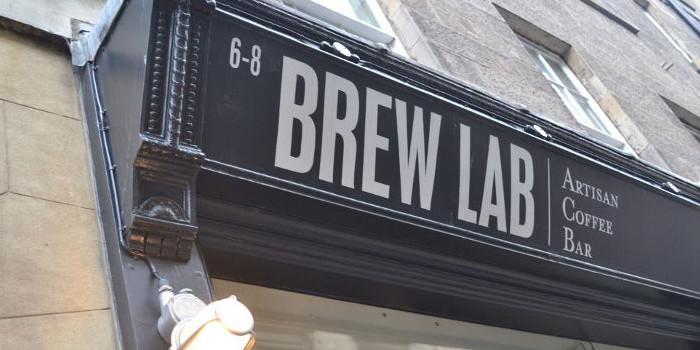 Image property of Alison Bell
Brew Lab is one of the best places to for high quality, speciality coffee in Edinburgh. Combining traditional and innovative brewing techniques and coffees from local roasters such as Has Bean, Workshop Coffee, Square Mile, and The Barn & Drop Coffee Roasters, Brew Lab provides a coffee shop experience like no other.
Situated in Edinburgh's city centre, the interior of Brew Lab is industrial-chic, with exposed brick walls, rustic wooden tables, and minimalist cups and saucers. As well as exceptional coffee brewed by some of Edinburgh's most skilled baristas, Brew Lab offers fine teas and great food throughout the day – from fresh bread, pastries and cakes, to soups, salads and sandwiches.
Visit Brew Lab's website here to find out more.
BIRMINGHAM
Yorks Bakery Café, Birmingham – For cold (and hot) coffee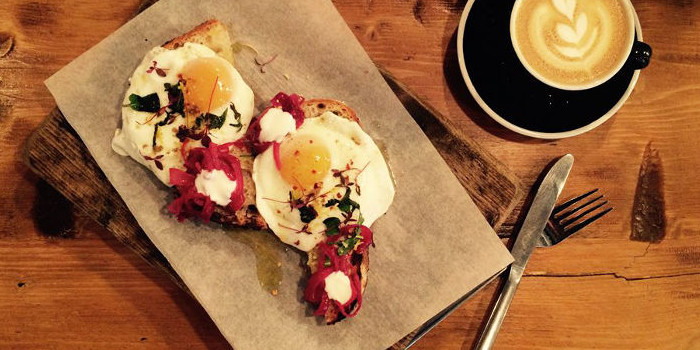 Birmingham is fast becoming a city with an impressive independent coffee shop scene, with Yorks Bakery Café leading the way. Set in an industrial space with exposed brickwork and unfinished concrete, Yorks looks just as good as the food and coffee it serves.
Yorks' coffee hails from London roasters Caravan, serving up different kinds of beans from the espresso machine or brew bar. Sixteen types of tea are on offer, as well as one of Birmingham's best breakfast and brunch menus – serving everything from the classic eggs benedict to the more unusual breakfast couscous yoghurt & date parfait.
The success of Yorks has seen the owners open another location in the city: Yorks Espresso Bar. With a beer-style keg, cold coffee is served on-tap alongside Yorks' own cakes, sandwiches and pastries.
To find out more about Yorks Bakery Café, visit their website here.
LIVERPOOL
Leaf, Liverpool – For loose-leaf teas and live music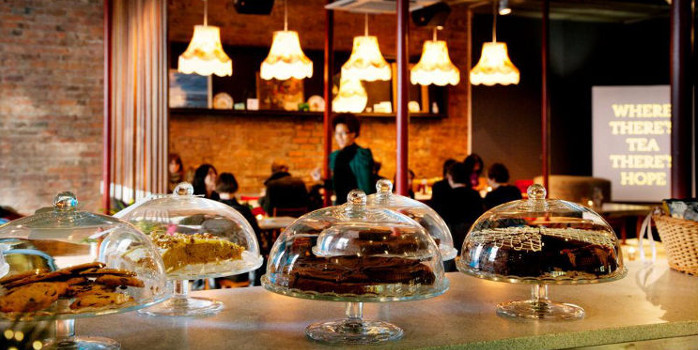 Located on one of Liverpool's most creative streets, Leaf is an independent café housed in an old art deco building, serving up wholesome food, delicious cakes and hundreds of varieties of loose-leaf teas. Big Chesterfields that sit in the window, rustic wooden tables, mismatched chairs and worn-down wooden floors create a homely feel to the café, making it the perfect place to relax in and watch Liverpool go by.
The tea is exceptional at Leaf, and so is the food. Serving everything from light breakfasts, brunch and nibbles to hearty main meals and afternoon tea, this café is a one-stop shop that will satisfy any foodie's palate. Leaf also plays host to art, music and club nights, and vintage markets.
Visit Leaf's website here to find out more.
Words by Angharad Jones and Clare Potts. Images property of each establishment, follow the links for details.