Chicken noodle soup is one of the most comforting meals of all time, the flavour and warmth are perfect for this time of year. We have been hunting high and low for the ultimate recipe and stumbled across a zucchini noodle version from Inspiralized which ticks all the boxes, plus it's healthy so you can enjoy it guilt free.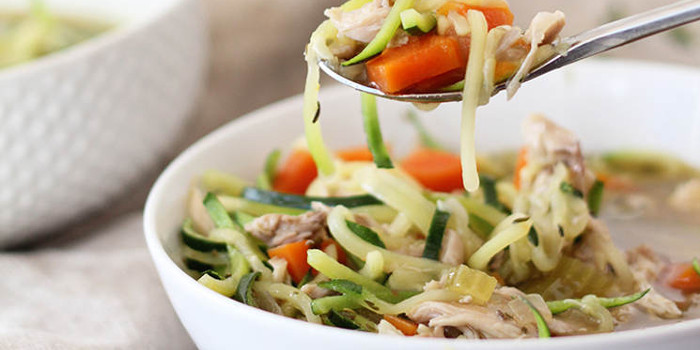 By replacing the noodles with fresh zucchini (or courgette, depending where you are in the world) reduces the amount of calories and adds nutrients you wouldn't otherwise get from a chicken noodle soup. There is only around 290 calories per serving so you can always indulge in a second helping!
Of course, if you're craving carbs, go right ahead and add noodles, we won't judge!
For full recipe and method, visit Inspiralized here.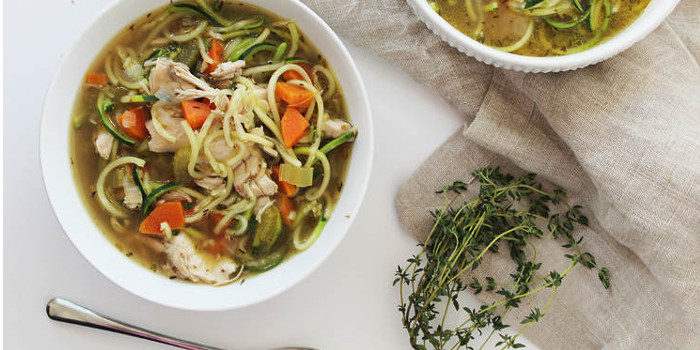 Images property of Ali Maffucci.