Welcome in the winter chill with this warming red lentil and coconut soup; silky in texture, smooth in taste and with a kick of heat. It's even almost guilt free and vegan, what better way to increase your comfort levels this winter.
This soup makes an ideal weekend lunch accompanied by a thick slice of wholemeal bread, a cosy fire and the sound of rain tapping at your windows.
For the full ingredients and method, visit food blog Dreierlei Liebelei and enjoy.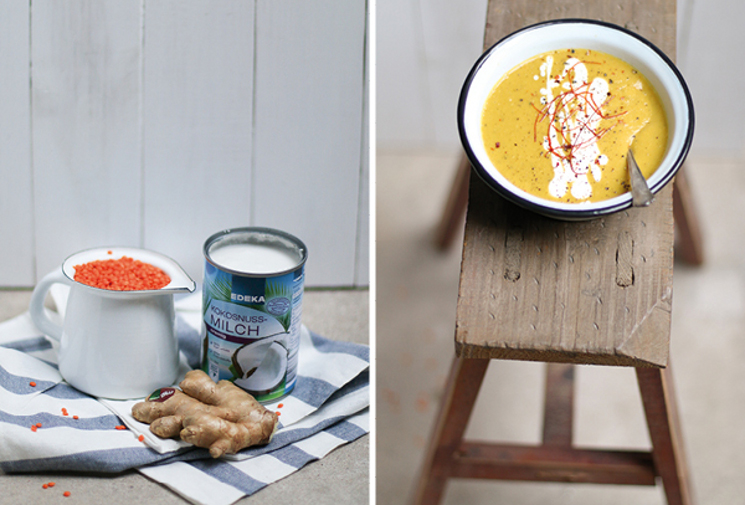 Images property of Nadine Burck.