Italian fashion has been going through somewhat of an evolution through the past few seasons, and it felt as though Autumn/Winter '16 was the time that designers truly fell into step with contemporary fashion and individuality. As Italy is enjoying a second Renaissance, fashion is at the centre of its new wave of creativity, and the best shows at Milan Fashion Week this season reflected that. As MFW AW16 comes to an end, we take a look at some of its most inspiring collections.
Gucci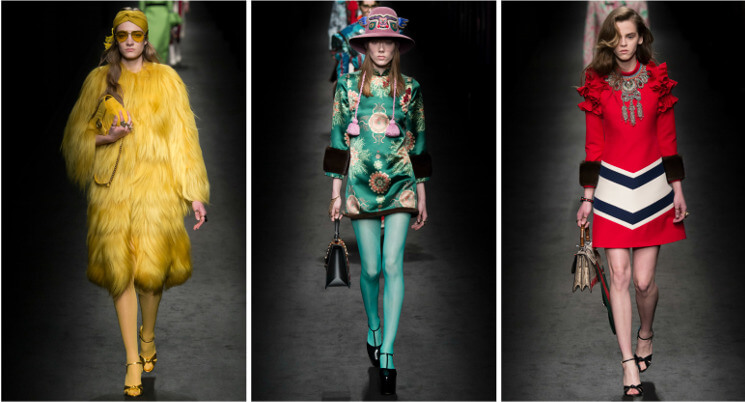 The first word in Milan's new creativity is Gucci. Alessandro Michele led the way with his AW15 collection, and his designs only seem to be getting better. This season, he moved away from his 'nerd' – that soft, romantic aesthetic that he made waves with, and instead adopted a look that was 1980s-meets-16th-century-meets-1970s sport. The Gucci woman has grown up for AW16 but she's still eclectic and wears her individuality on her sleeve. Think head-to-toe mustard in shaggy fur coats, turbans, strappy metallic heels and tights; dressed that mixed oversized jewels and frilled shoulders with retro-inspired sports prints; and traditional Chinese-inspired silk dresses and prints.
Prada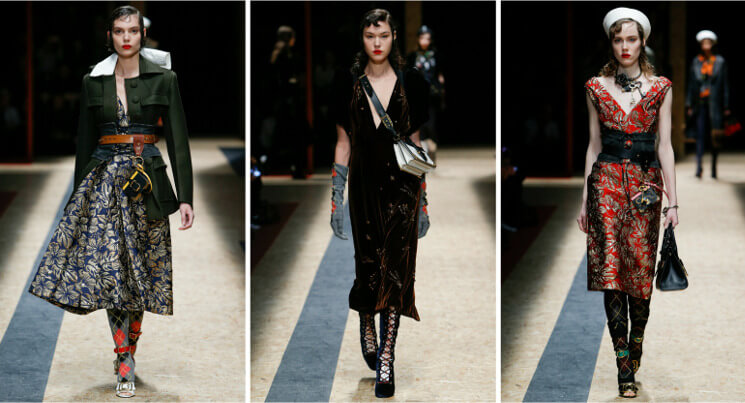 While Prada's AW15 collection was saccharine sweet and '60s-inspired, a collection that was full of pastels and looked like it came straight out of a Wes Anderson film, Miuccia Prada took a completely different tact for AW16. While it still referenced bygone eras ('50s-style skirts, '40s shapes and Second World War-style sailor caps), this was a collection that was about the intellectual woman, the complex woman, the woman who travels the world and cares about what came before her – and what will come next.
Prada described the woman as 'a Russian doll placed inside one another', and this complexity was seen in the creative use of layering in the collection. Corset-style belts came over draped shirts, topped by mannish jackets; utilitarian jackets were worn with full brocade dresses, argyle tights and buckled heels; and prints were clashed with what seemed like reckless abandon. As ever, though, it worked.
Marni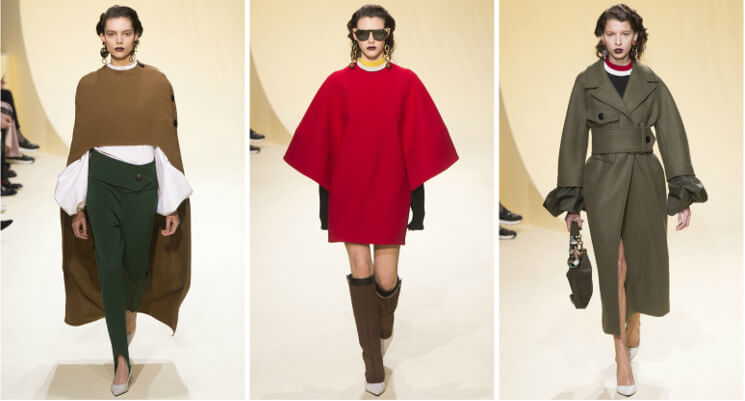 Innovation, elegance and a feminine constructionism sums up the Marni AW16 collection. Consuelo Castiglioni is a designer that follows her own lead; she doesn't create carbon copies of vintage designs, nor are her collections possible to sum up in a number of adjectives. And therein lays the beauty of Marni. It's truly original, understatedly glamorous, and is a contemporary take on old-school Italian refinement.
For AW16, Castiglioni paired rich stirrup trousers with buttoned-up capes and billowing sleeves, cut-out fur jumpers with utilitarian dresses and knee-high boots, and some of the most impeccably-cut coats I've seen this season with unexpected puff sleeves.
Versace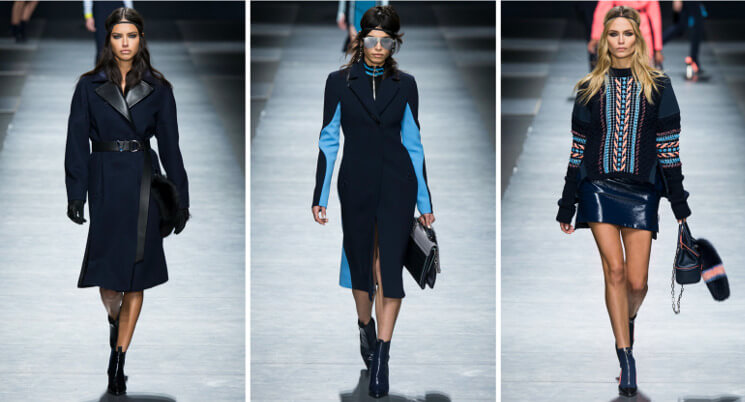 Versace is a brand that will probably never move away from its sexiness. It's what the brand's renowned for, and there's still a case for it in 21st century fashion. But this season Donatella Versace celebrated the different kinds of sexy, with a show made up of models of different ages, looks and shapes, rather than a one-size-fits-all. The clothes, too, were more utilitarian, more wearable and with a distinctive sporty aesthetic. The body con was still there, as were split-to-the-thigh scoop neck slip dresses, but there was also tough outerwear, zip-up scuba tops, cropped kick flares and oversized knitwear – all evoking a new image of sexy for Versace.
Shop Versus Versace on Coggles >>
MSGM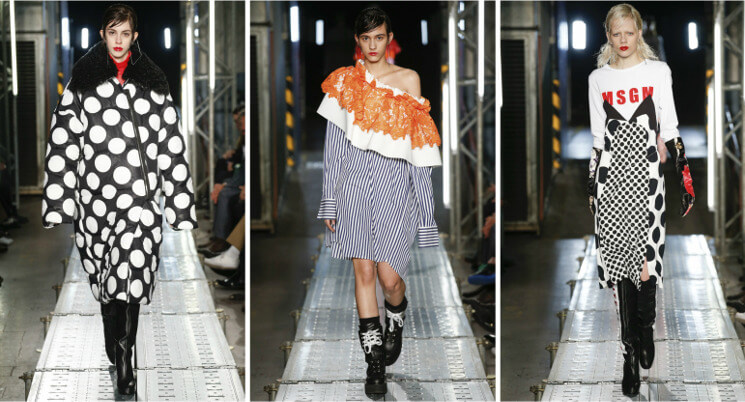 Cult brand MSGM has quickly risen up through the ranks since Massimo Giorgetti revealed his first collection five years ago. It typifies the new wave of Italian fashion and its emerging designers, pushing the boundaries and changing what it means to be a modern Milanese designer.
Striped shirts came oversized and with a large ruffled neckline; smart blazers were paired with delicate, sheer lace skirts and bright red knee-high boots; and the puffer jacket was given in a new lease of life with fur collars, asymmetric zips and large polka dot prints.
MSGM will be landing at Coggles soon. Sign up to our emails to be one of the first to shop the collection.
Words by Angharad Jones. Images property of Vogue