It's inspiring to see someone with ambition to take their personal blog and turn it into a career, this is exactly what Matthew Pike of Buckets & Spades has done.
Whether he's introducing us to a new beer or showcasing his most recent graphic design find, we love poring over Mat's blog for inspiration.
We spend a little time with Mat to find out more about his blog, his wanderlust and how going full time is treating him…
Visit Mat's blog Buckets & Spades here and his twitter page here for regular inspiration updates.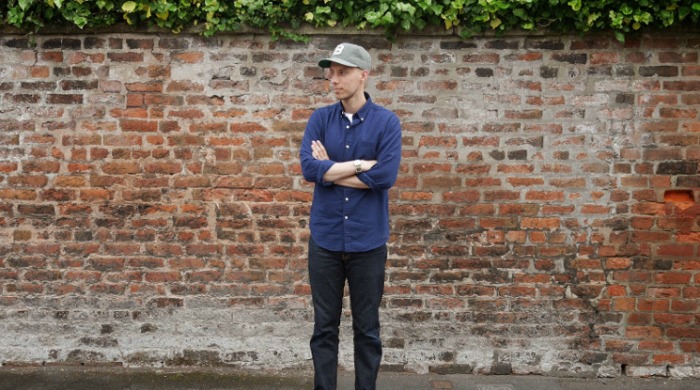 Question:

How did you decide to start your blog?

Answer:

I started the blog when I was at university, studying Fashion Promotion at UCLan. It was a great way to store images without having to clog my hard drive up. So I didn't intentionally start a blog to write. I soon found the – then small – community and started interacting more, with the intent to improve my writing skills and style.

Question:

What are your favourite subjects to blog about?

Answer:

It would probably have to be the creative design ideas that we feature. The stuff that people react to without having to actually do much reading – be that graphic design, product design or innovations. Hopefully that's what makes the blog more memorable. I like the idea that people visit Buckets & Spades because they're looking for something visual and creative, but mainly that makes them smile.

Question:

Who is your fashion icon?

Answer:

My all time icon fashion icon would have to be Gene Kelly. He had a way about him that was years ahead of its time. Just straight up cool. He's responsible for my sweatshirt obsession. He took a traditional work piece and wore it as an everyday item, but made it look 10 x cooler. But if you're looking for someone more modern I think it's the everyday people you see on the street. Young or old. Like the old chaps you see in Florida, wearing socks up to their knees, Hawaiian shirts and sun-bleached baseball caps. That impresses me.

Question:

What is the best place that your blog has taken you?

Answer:

I recently went to France for three days with a cognac brand, which has to be a highlight. They planned it, we just turned up, and it ended up being an incredible three days. My aim is to venture into travel writing more actually, so I'm currently looking for new avenues, be it self-funded or commissioned. Savannah in Georgia, USA is probably the most photogenic places I've visited.

Question:

What did you want to be when you grew up?

Answer:

First off, a footballer, then a car designer and then a computer game designer. None of them quite got off the ground, so I stumbled into Fashion Design when I was a teenager.

Question:

What advice would you give to budding bloggers?

Answer:

I would say you need to read and explore as many blogs as possible, and not just the genre that you would like to get into. Look into fashion, design, tech, travel, photography, craft, men's, women's, you name it… The more you read the more writing styles and subjects you will find. Also, remember to engage properly with the subjects and ideas that interest you; start conversation and follow it up. It's a fabulous way to meet likeminded people from all over the world.

Question:

Which are your favourite men's blogs?

Answer:

I currently enjoying Uniform Journal, Cork Grips, Garcon Jon, Four Pins and A Continuous Lean.

Question:

What do you do in your spare time?

Answer:

I like to try and keep fit, cycling is the main one really. I enjoy visiting galleries and exploring new places with my camera. But if I'm not traveling I love nothing more than to play some computer games or read Tintin comics. Blistering barnacles!

Question:

How have you found going full time with your blog?

Answer:

It's been very hard yes – luckily I had a decent foundation to build on as I've been blogging for around seven years. It's just about keen proactive with it really, I can't stop. If I do I may miss something. It totally consumes your life, and it's only recently that I've started to find a better balance between the blog, freelance work and my down time. I'm lucky to have two wicked contributors-Nik and Yasumi- as well as my partner Hollie, who helps with photography and the more techy design side.

It's been a fantastic year for me, and I've met some incredible people. I'm hoping the next is even more fulfilling that the last.

Question:

What can we expect to see next from you?

Answer:

I've got some really exciting projects coming up over the next few months, getting to work with lots of new and old brands. As I mentioned I'm looking to travel to some new countries, so I'm hoping that will be a new subject to build on. If anyone fancies commissioning me you know where to find me!