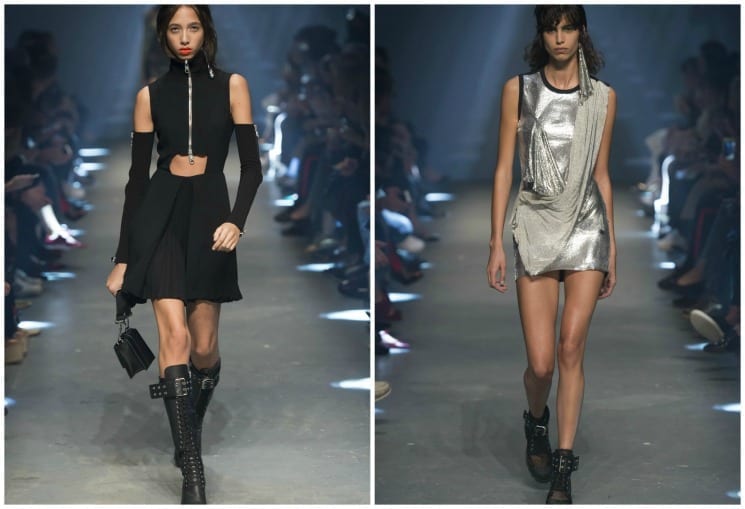 This was the first season of Antony Vaccarello not at the helm of Versus Versace, having left the Italian fashion house for a Parisian one – Saint Laurent Paris – in April 2016. Fashion moves on, and in his place is an in-house design team who's bringing Versus back to its roots, in celebration of the label's 20th anniversary.
Held in a basement underneath the University of Westminster, the Versus Versace SS17 show was opened by Bella Hadid in stompy biker boots, an oversized leather jacket – and little else. This set the scene for the rest of the collection, which was all about the rebellious, slightly younger than we've seen in the past few seasons, Versus girl.
The looks ranged from biker to military-inspired, with army green dresses, skirts and cropped bomber jackets all making an appearance. Flashes of mustard broke up the dark colours, finishing with a metallic silver mini dress, while bleached, slashed denim paid homage to the '80s.
Shop the women's Versus Versace collection on Coggles >>
Shop the men's Versus Versace collection on Coggles >>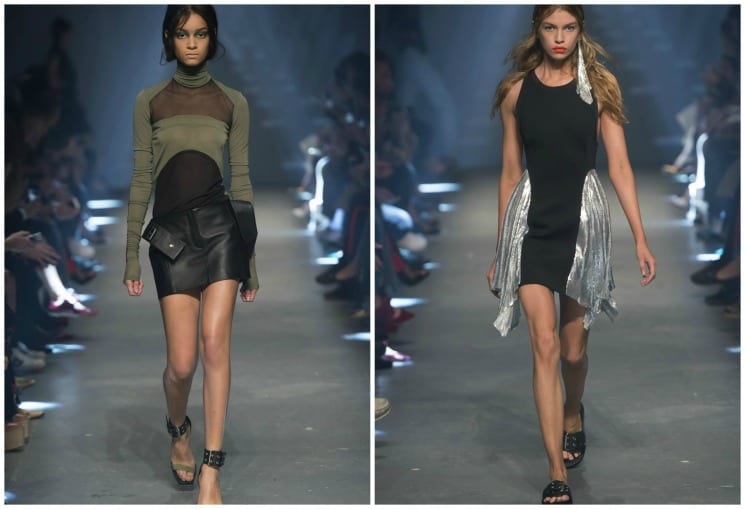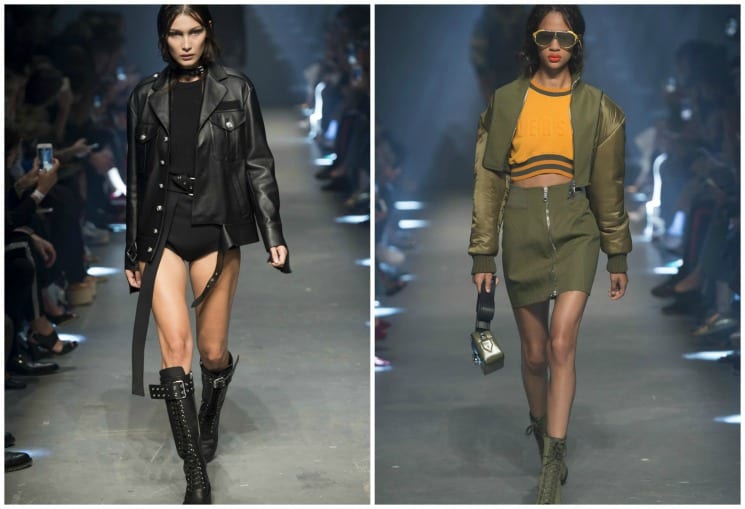 Words by Angharad Jones. Images property of Vogue