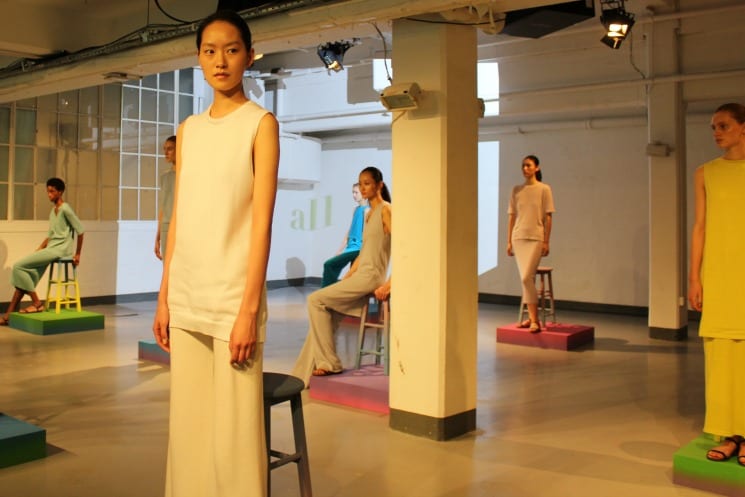 After a wash-out morning on the first day of London Fashion Week, the basement beneath Soho's iconic Phonica Records offered a welcome respite, as did the showcasing of the women's John Smedley SS17 collection. As ever, the over-200-year-old brand remained true to its roots: exceptional fine gauge knitwear that has quality at its very core. Opting for luxury and simplicity, John Smedley creates those pieces that become age-old wardrobe staples; it's no wonder this is a brand that has truly stood the test of time.
For SS17 the John Smedley collection took an exploration of colour, inspired by the nature of women. Long tunics skimming on top of matching trousers and ankle-reaching dresses ranged in shades from soft cream, pastel blues, pinks and yellows, to neon pink and deep purple: each one evoking a different emotion for the wearer and designed for the complexity of the individual.
At first glance, this was a simple collection. Look closer, and it was anything but; silhouettes were created in order to embrace the tactile nature of John Smedley's Sea Island Cotton, iridescent lurex panels were added to garments to glean only when light hits, and loose, slightly oversized pieces were designed to showcase the fluidity of the fabrics. The range of colours and contemporary use of layering add interest and intrigue, in that understated way of this great British brand.
Shop John Smedley on Coggles >>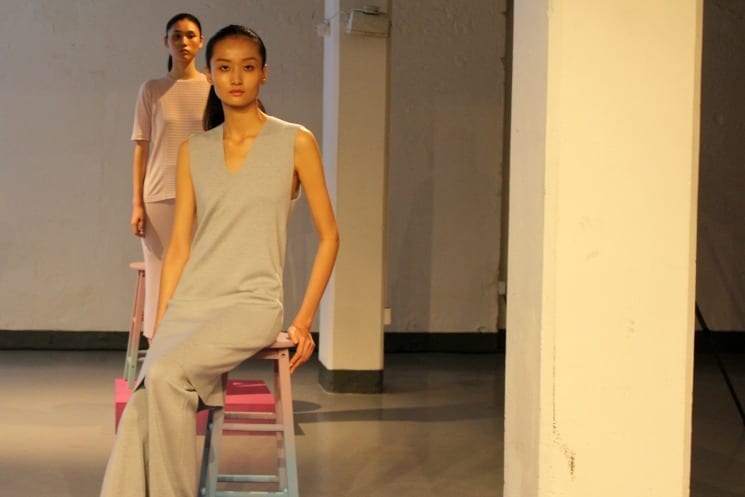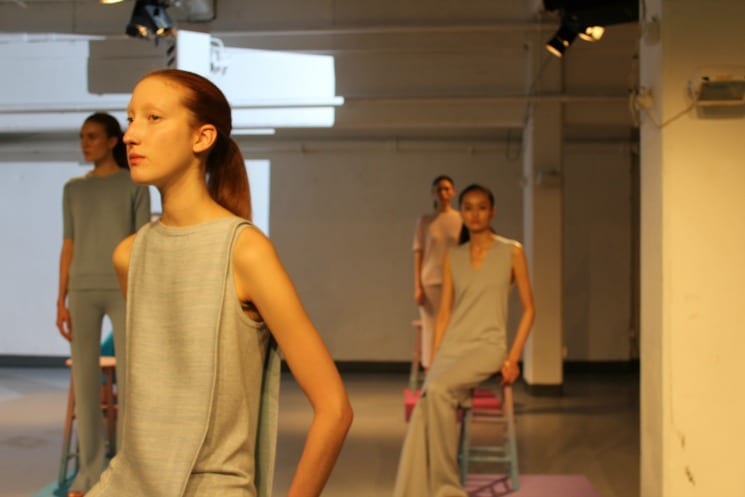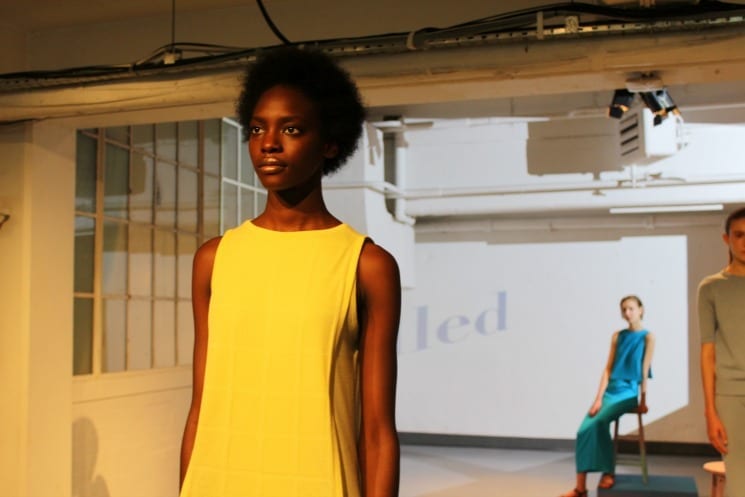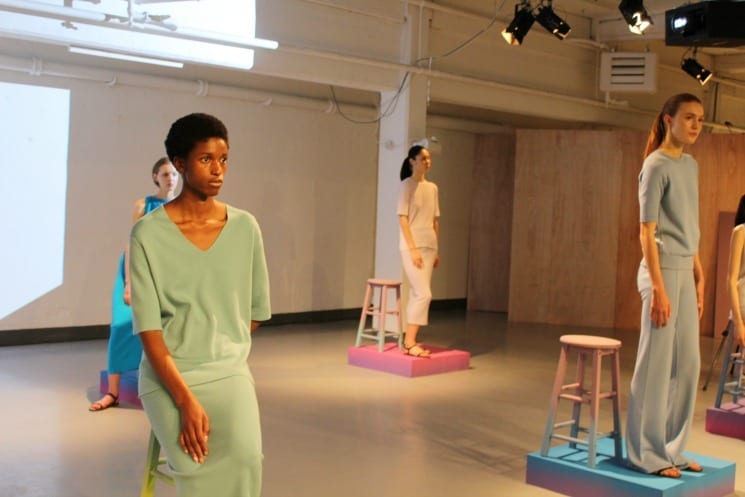 Words and images by Angharad Jones