Our first show of London Fashion Week was the J. JS Lee SS16 show; an incredible collection to kick off the season. Despite the chaotic scenes outside the new Soho location, inside was a light area of calm, made even more peaceful with Lee's exquisite, simple collection.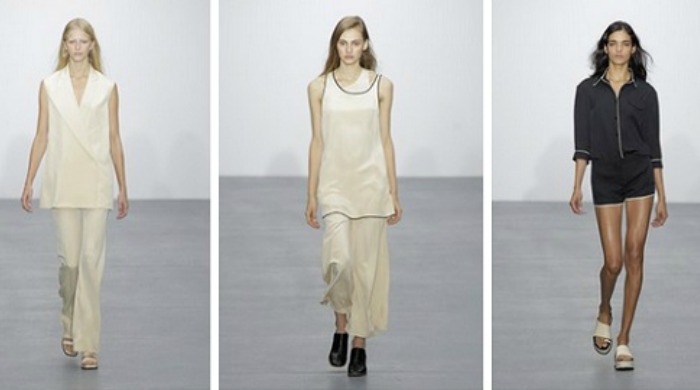 The overall feeling was a relaxed, Californian vibe, representative of Lee's move to a more carefree approach to fashion. The '70s was a definite inspiration, but in an incredibly subtle way; minimal maxi dresses in delicate floral prints, chambray denim pinafore dresses and extreme bell bottoms, and cropped flares all made up the collection.
Then there were the silky, slightly tailored pyjama-inspired suits that fell effortlessly over the models' bodies, and drop-waist, pleated-hem dresses in pale blue and pink that could be worn straight off the runway.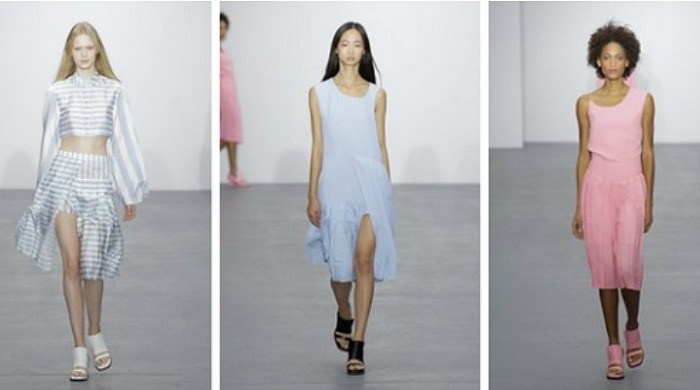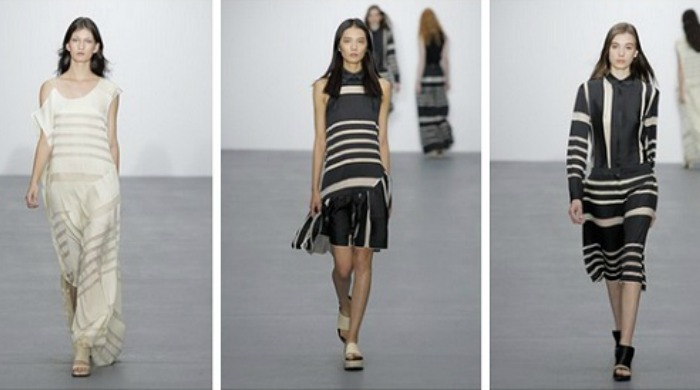 Birds were also a reference point for J. JS Lee this season. Laser-cut bird shape applique fluttered gracefully off blue shirt dresses and long-length skirts, again signalling the designer's path to a free and relaxed aesthetic.
As for the colour palette, honey blonde and black cam alongside vivid green stripes, candy-stripe prink and powder, providing something for everyone for next Spring.
Words by Angharad Jones. Images via Vogue.