Walking into the Belstaff SS16 presentation was like walking into the rugged British seaside; a welcome relief from a rain-soaked London. Greeted with oysters, crab cakes and champagne, we made our way down to the presentation – a serene space filled with mounds of sand and the projection of a rough sea across all four walls.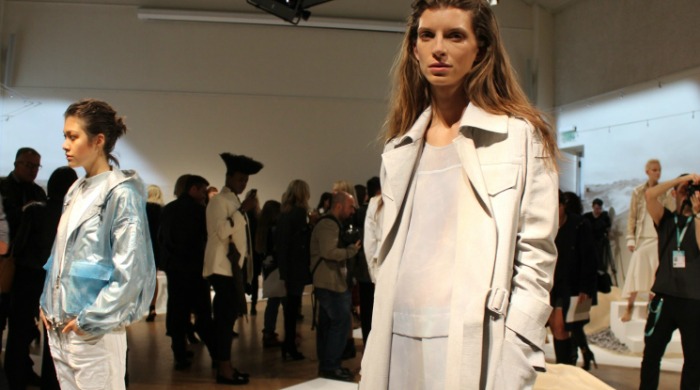 This was the theme of the whole collection, with oceanic hues, fluid shapes and silhouettes, and a mixture of textures. Different shades of green were used on draped dresses and loose fitted trousers; dark silver jackets were worn with slim-fit white jeans; and blue translucent jackets were paired with simple whites.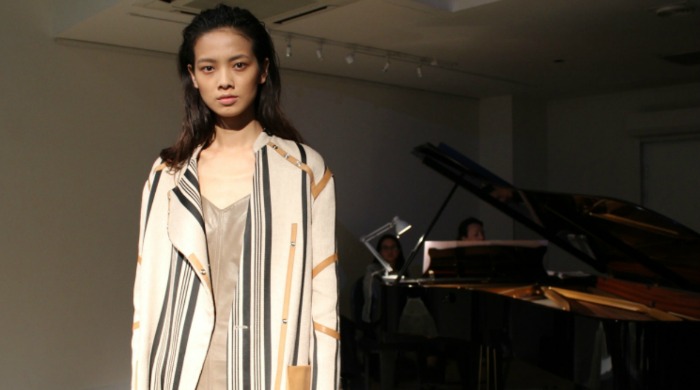 The Belstaff woman is strong and feminine, and this was reflected in the collection with long silk dresses worn under leather racer jackets, leather buckled details stitched onto striped lightweight jackets, and loose ivory organza skirts contrasted with chunky knits and heavy leather jackets.
Shop the Belstaff women's collection on Coggles >>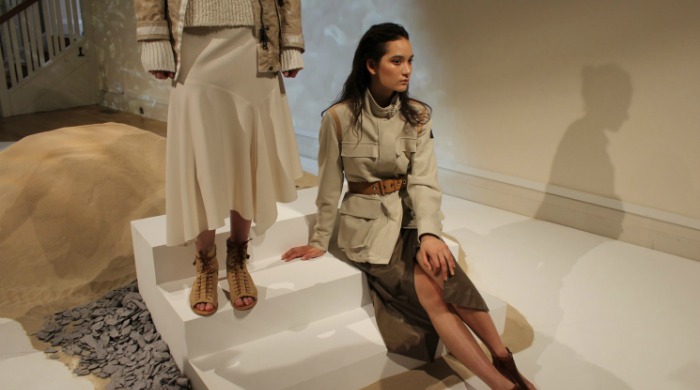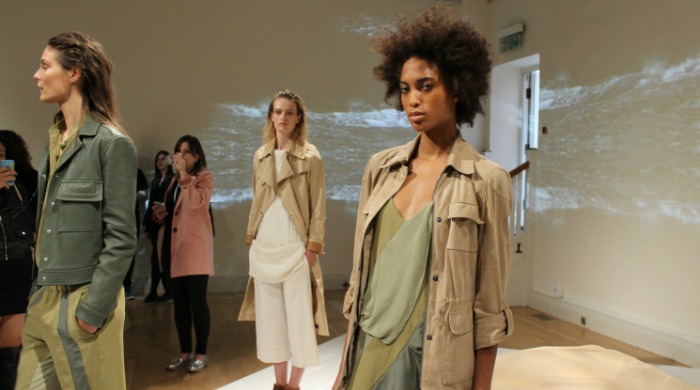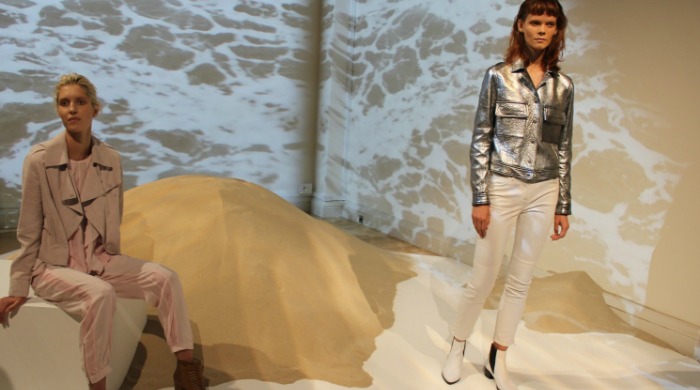 Words and images by Angharad Jones