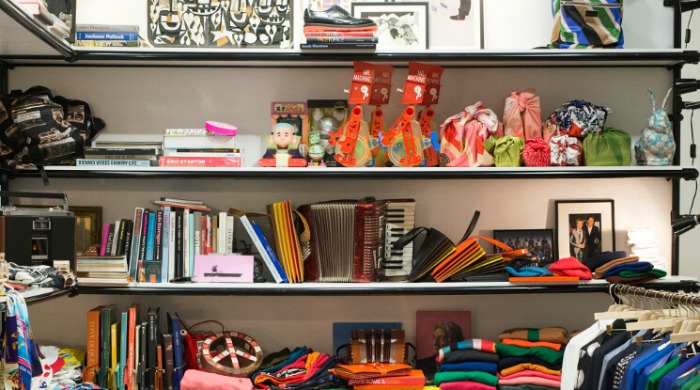 For Autumn/Winter '16, Paul Smith took us back 46 years to where it all began; his first shop in a 1970s Mayfair, measuring three metres by three metres and open just two days a week. The space was recreated in contemporary gallery Pace London – a thoughtful nod to Smith's entry into the fashion world, which was a result of being inspired by a group of art students in his local Nottingham pub.
The collection was reminiscent of its surroundings, with the '70s playing a key part in Paul Smith's designs. In between the wooden peace signs, retro TVs and video tapes were bright red and green bomber jackets with matching lace-up pumps, retro-inspired zip-up cycle jerseys and stripe printed scarves.
Colourful concertina briefcases lay next to a big harmonica, while classic and retro watches sat among old speedometers and the iconic boombox was replicated in shirts and bags. This was a nostalgic collection for Smith, and one that works given the fashion world's current obsession with all things '70s. The personal touch gave a new meaning to the designs, and showcased that you truly can find inspiration in everything.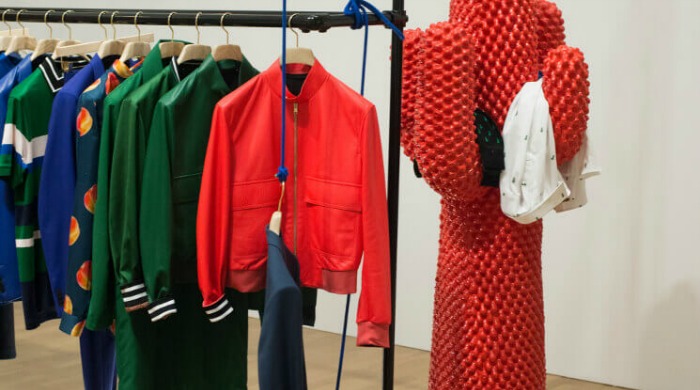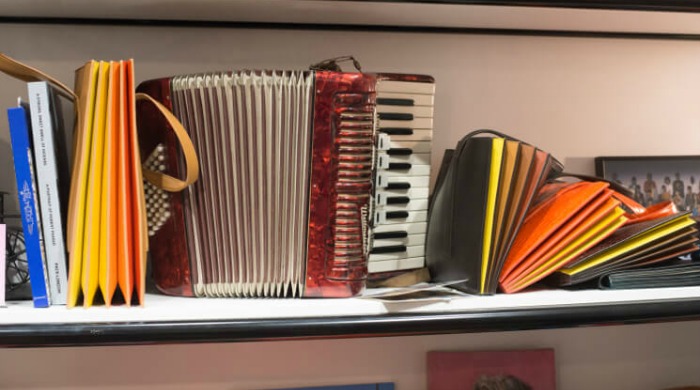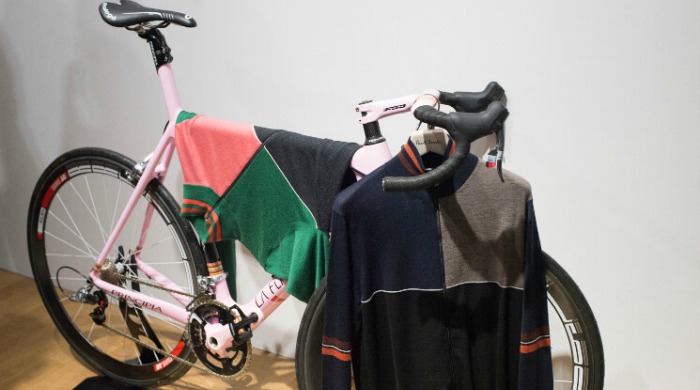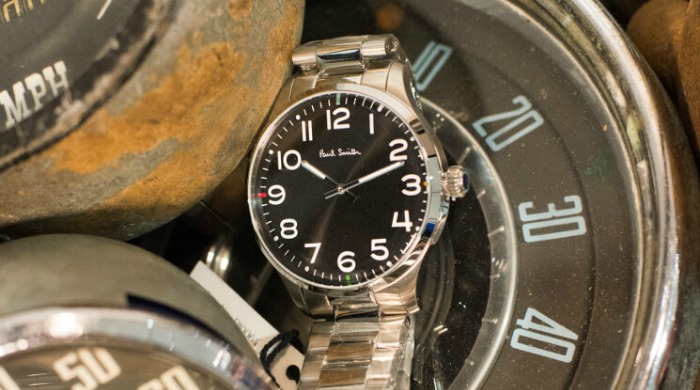 Words by Angharad Jones. Images courtesy of Paul Smith