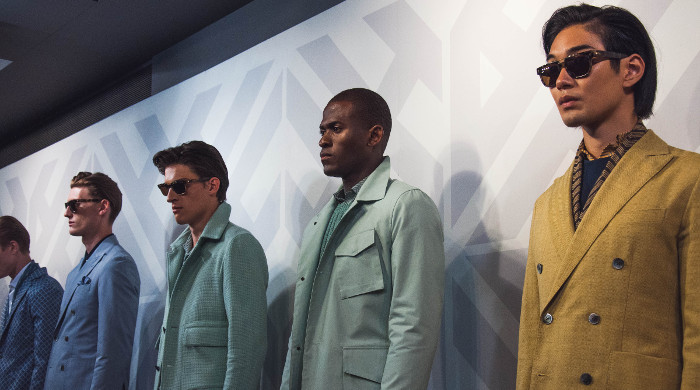 Bursts of colour and impeccable tailoring atop bare ankle skimming trousers and espadrilles, the Hardy Amies SS15 collection had a definite air of cruise.
Focusing more on the Spring than the Summer, mint green cotton overcoats and vibrant yellow rain jackets set the tone for combating inclement weather with a dash of colour. We'll call it nautical with a twist of lemon.
Short jackets with simple collars, double breasted blazers, mid gauge knitwear and crisp shirts with collars hidden behind thin scarves or under jumpers flowed through the collection.
Classic tweed, porcelain blue gingham prints, mint green, bright yellow and white provided the palette for the textured cotton, linen and waterproof fabrics.
Footwear was bespoke per model, from simple lace ups and slip on espadrilles to buckled shoes and gingham slippers, each had their own style to compliment their look.
Though each look is entirely different, the collection is completely cohesive, flowing from the first to the last look.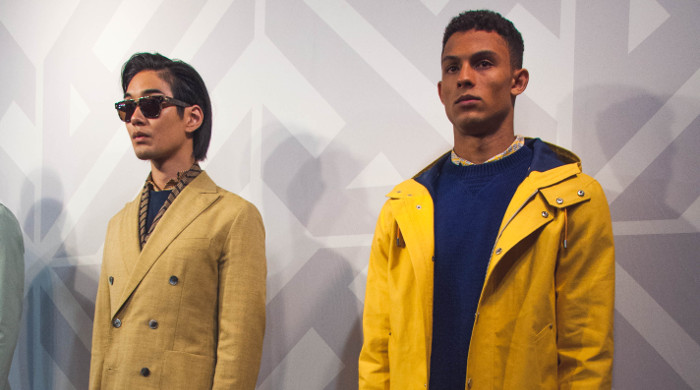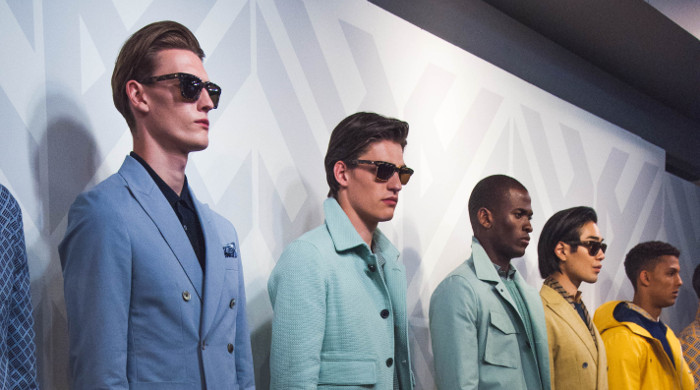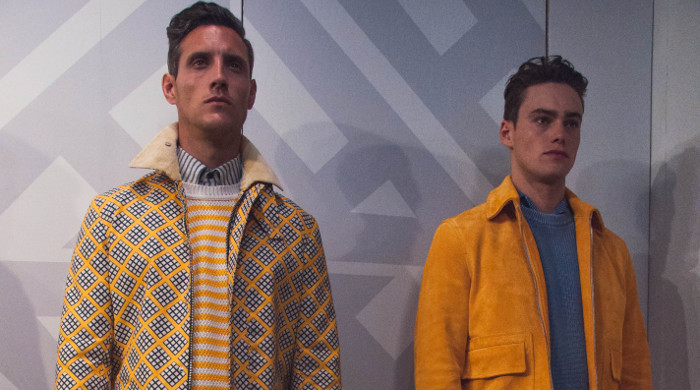 Photography by Sophie Trott. Words by Clare Potts