Walking down an unassuming street in Enfield, I started to think I had come to the wrong place until I chose to trust Google maps and my questionable sense of direction. As I entered the open door and narrow stairwell, I realised my trusting instincts were right as I was warmly welcomed into the Tripl Stitched factory (which could be forgiven as being somebody's front room at first glance).
Launched in 2014, Tripl Stitched creates and manufactures contemporary shirts using vintage machinery in London. The brand has recently teamed up with Knutsford, a brand of limited edition, impeccably crafted menswear designed in Cheshire and made in England – that's exclusive to Coggles.
The Knutsford x Tripl Stitched collection has just launched on Coggles, with original shirts that combine the classic, British style of Knutsford with the high quality fabrics and craftsmanship of Tripl Stitched. I visited the factory to see first-hand how they were made, and it was easy to see how this marriage of brands came about.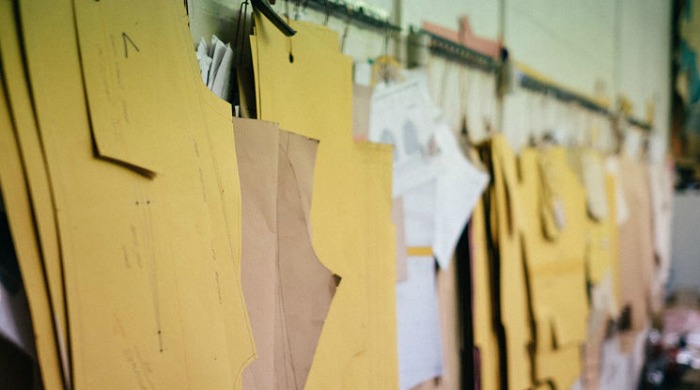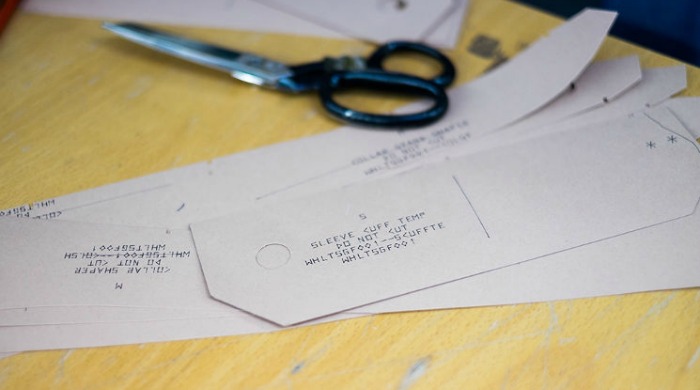 Tripl Stitched is picky – there are only a few stockists in the UK and there have only been two collaborations prior to Knutsford – wanting to make sure each partnership is a right fit and its strong sense of quality is never lost along the way. Craftsmanship is also at the heart of this brand; each shirt is handmade in the factory by experienced, skilled workers with an impeccable attention to detail. If a button hole is slightly skewed, it's corrected. Still not quite right? The shirt-making process starts again.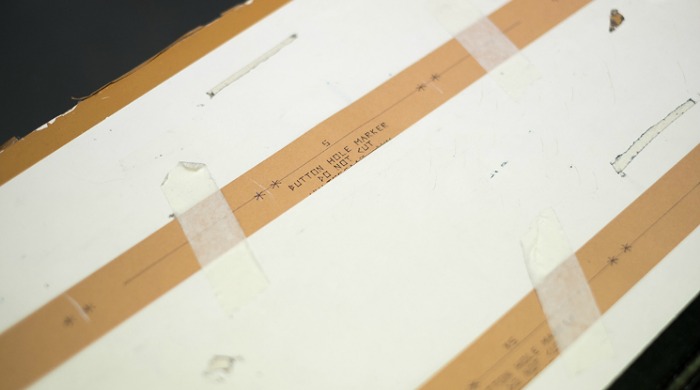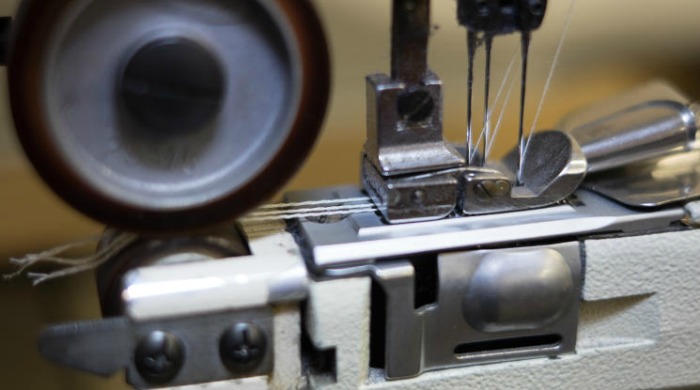 For years, the Tripl Stitched team collected vintage American and Japanese machinery in Hong Kong, bringing them to London and using them to give a character and finish to the shirts that no modern counterparts can. One person in the factory is dedicated to one component of the shirt, each a master of his or her own trade.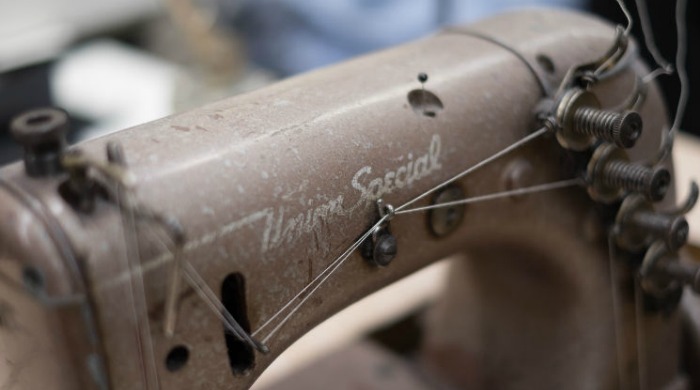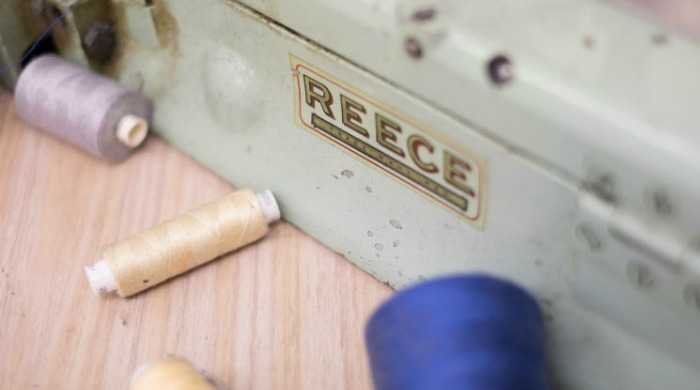 This exclusivity, quality and focus on craftsmanship is echoed in Knutsford, both brands celebrating and reviving British industry. Tripl Stitched shirts are traditional but have a modern shape, using a triple needle machine on the back yoke and side seams to give them its own distinctive look. This is carried through in the Knutsford x Tripl Stitched collection, but it's the small details that make them unique. Using cotton pique sourced from the finest Japanese mills, Knutsford x Tripl Stitched shirts have colours and a cleaner design that you won't find in the mainline; with a concealed button-down, two-finger collar and curved pockets, the shirts all feature a subtle three contrasting colours in the side seam.
Shop the Knutsford x Tripl Stitched collection on Coggles >>
Words by Angharad Jones. Images courtesy of IYA STUDIO.