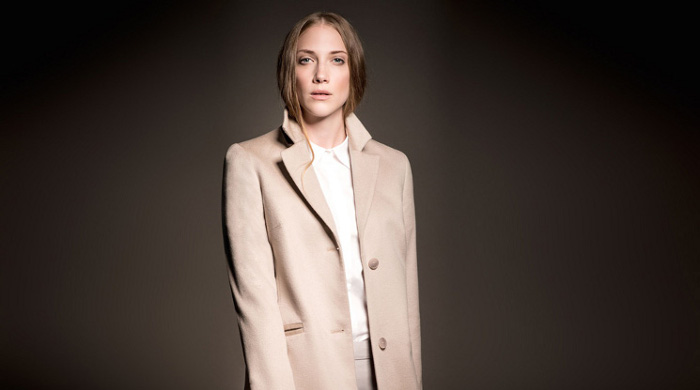 To fully understand a brand, you must first understand the inspiration and creativity that has gone into the design and manufacturing process. To find out more about the Knutsford brand and the history behind it, we spoke to Head Designer Sarah Pardoe about her journey with the brand so far.
Question:

Tell us about Knutsford and what inspired you to create the Legacy Range

Answer:

After many years in the industry I wanted to create something to be really proud of, to put my heart, soul and ideas into garments that would span generations and stand the test of time, in both function and style.

The legacy range is born out of the desire to create future classics. Only 100 of each jacket in the Legacy range have been made and each is numbered. It wasn't about mass production, but simply about the creation of garments of exceptional quality and timeless style.

Question:

Have you always wanted to be a designer?

Answer:

Absolutely, from as young as I can remember it's all I've ever wanted to do. Fashion and textiles is part of my family heritage and has always been part of me.

Question:

Why was it important to you for the range to be made in England?

Answer:

I have generations of family that have worked in the garment and textile in industry in both Europe and the UK. Britain was known for this thriving industry, a place for luxury craftsmanship prized world-wide. To be part of the revival in this was personally very important to me. It also completely fitted with the ethos of the brand. It was amazing to work with manufacturers who shared my passion, specialists in their field, demonstrating a continuation of their own heritage through garments produced with exquisite skill.

Question:

Why is the brand called Knutsford?

Answer:

All the perceptions of the area align themselves with the brand. Country, rural, aspirational, strong ties with the city and a long military and textile heritage.

Question:

Tell us about your connection with the town of Knutsford itself

Answer:

Knutsford was actually a big part of my childhood and my ancestors lived in and around the area for generations. It was trips to Knutsford as a child and stories of their lives that sparked my imagination and inspired endless hours of designing and drawing garments.

Question:

What is your favourite piece in the collection?

Answer:

My favourite women's piece is the wax jacket with Toscana collar. I wanted to create a style that would transform the wearer and it can change how you feel depending on how you wear it. With The Toscana collar it feels a real luxury statement piece and without it becomes an understated classic. You kind of get two coats in one. It was also about the hidden luxuries that only the wearer can appreciate, the lining of this jacket is Italian hand brushed cotton and feels beautiful against the skin. The same reasoning behind the cashmere lined hand warmer pockets in the men's quilted jacket.

Question:

If you could collaborate with any brand, who would it be?

Answer:

My dream collaboration would be Hardy Amies. To me the epitome of timeless elegance and effortless refinement. To embrace the future whilst keeping traditions alive through beautiful clothing in the way Hardy Amies does, is endlessly inspiring.