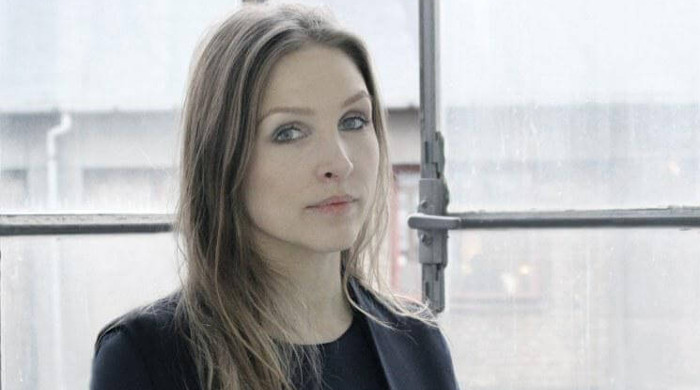 In 2011, 2NDDAY was launched as the sister label to DAY BIRGER ET MIKKELSEN. It's a younger, more progressive side to the established Danish brand, taking inspiration from founder Keld Mikkelsen's daughter Amalie. 2NDDAY creates those elegant, slightly rock 'n' roll designs that you want to fill your wardrobe with, and the woman responsible for this is design manager Mette Christensen. We sat down with Mette to talk about the latest collection, her unusual route into fashion and what's next to come from the brand.
Question:

How would you describe 2NDDAY?

Answer:

It's a contemporary female brand based on denim, leather and tailoring with a raw elegance.  We are a brand that always tries to be evolving, and we always try to break the rules of fashion to create something new and unseen.

Question:

How does it differ from the mainline, DAY BIRGER ET MIKKELSEN?

Answer:

We are urban and artistic-driven, where DAY is bohemian and ethnic in their approach. We are much more minimalistic, edgy and also younger in our expression.

Question:

Where does inspiration come from for your designs?

Answer:

Everywhere and very much from art, music, city life and big personalities that make an impact to the society.

Question:

Have you always wanted to work in fashion?

Answer:

No; to be honest I never wanted to be a fashion designer, it all happened by coincidence. I was planning to become a photographer and while studying to become one, I made my own clothes. One day I got stopped on the street and asked where my clothes were from and I told them that I designed and made it myself. Some weeks later I had my own design represented in four stores in Denmark and the rest is history.

Question:

What does style mean to you?

Answer:

A great way to express myself, to be playful and stand out from the crowd. It's also a way to develop my creativity and hopefully make a mark.

Question:

What influenced your AW15 collection?

Answer:

It is inspired by female heroines – like the first female pilot, the first female mountain climber, female artists that change the world and other strong female characters.

Question:

Do you have a favourite piece from that collection?

Answer:

It is very hard to choose one but the 2nd Cross coat and the 2nd Alicia waistcoat are some of my favourites this season.

Question:

What can we expect to see next from 2NDDAY?

Answer:

You can expect to be tempted and teased; we are going to show an even stronger and more edgy collection with more prints, more colours and much more 2NDDAY DNA.
Words by Angharad Jones. Image courtesy of 2NDDAY