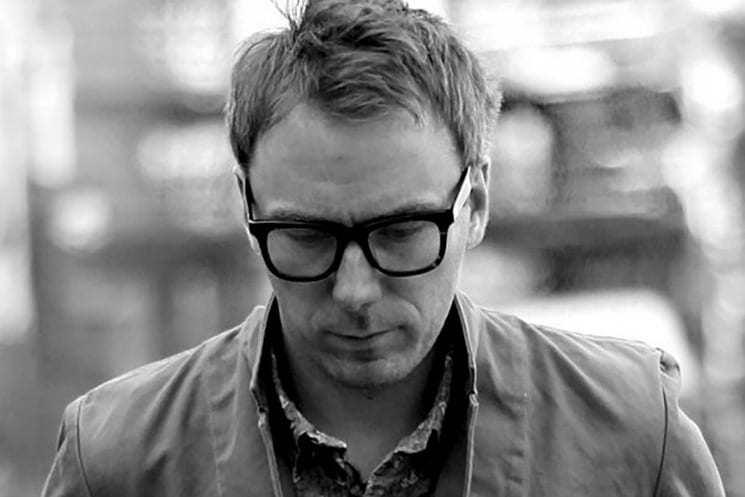 Garbstore is the small London-based brand that's doing things a bit differently to other menswear labels out there. Combining elements from French, British and Japanese design, Garbstore creates clothing inspired by post-Second World War styles. The man behind the brand is Ian Paley, who gained experience at the likes of Paul Smith, Burberry and Levi's before opening up the Notting Hill store Couverture & The Garbstore in 2008 with Emily Dyson and developing his own line. We sat down with Paley to find out more about the distinctive label, the importance of cloth and his design inspiration.
Question:

How would you describe Garbstore?

Answer:

garb |

clothing or dress, esp. of a distinctive or special kind.

store |

a place where things are kept for future use or sale.

Garbstore acts as a kind of time traveller for modern garments, unlimited by style or genre. Vintage pieces are collected, restored and expanded upon using original fabrics that have been re-made to fit the purpose. Original trimmings and good old-style Talon Zippers are used in favour of mass production options. We aim to create familiar garments that have a foot in the past yet look to the future, with a few doffs of the hat on the way.

We re-imagine garments making them historically new.

The way things last, the way things fit and how things feel are the mantra of the line.

Question:

Where does inspiration come from for your designs?

Answer:

Nearly always the inspiration comes from textiles from a particular time period. We look around at particular trims used in both civilian and military clothing from that particular time period, we avoid re pro garments by mixing cloths and styles from different countries to achieve something new.

Question:

What are the most important features you look for in clothing?

Answer:

What the cloth feels like and how it's made. This affects the fit and it's very important to us that all three parts are given the same attention.

Question:

You've had an extensive career in the fashion industry – how has your experience shaped Garbstore?

Answer:

It's a constant learning experience, one we feel we will never finish; I suppose it leads us to be experts in general goods.

Question:

How do you think Garbstore differs from other contemporary menswear brands?

Answer:

I think we always follow our own way and put the textile first. The idea of the brand is very simple; we rely on our cloth to make us stand out.

Question:

What are your favourite pieces from the Garbstore AW16 collection?

Answer:

I'm a big fan of the stuff we make using Vancet cloths from Japan, we have a great flight jacket that's super light but filled with Prima-loft, it's simple and quite technical but looks more authentic than a modern garment.

Question:

What can we expect to see next from Garbstore?

Answer:

More unusual items, we continue to experiment and please our desire to create newness without hype and no compromise on make or quality.