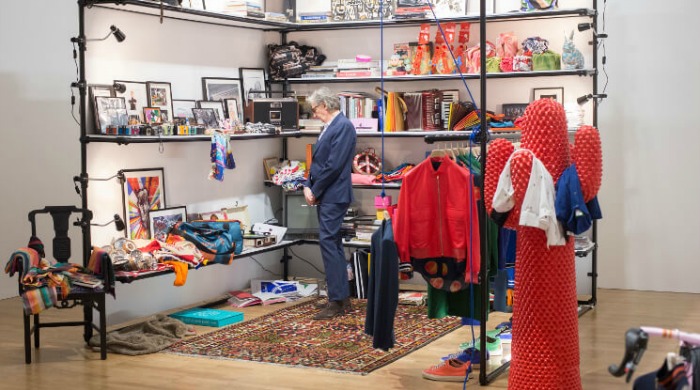 Paul Smith is almost as British as it gets. Refined tailoring and classic style is at the heart of the label, tapping into that traditional Savile Row aesthetic, but so are eccentricity, creativity and boldness – who can forget the infamous Paul Smith stripe?
This is much like the brand's namesake; the man who started out, age 16 with no qualifications, and ended up building one of Britain's most loved brands through sheer passion and will – taking evening classes in tailoring and using his own raw talent to create something new and something great.
Paul grew up in Nottingham, leaving school at 16 with no qualifications and dreams of becoming a professional racing cyclist. Those dreams were cut short, however, when Paul had an accident that left him in hospital for six months. After leaving hospital, he became friends with students from the local art college who introduced him to art, fashion and music – a world that Paul soon became enamoured with and wanted to become a part of.
In 1970 he opened up a shop in Nottingham and began to take evening classes in tailoring. In 1976, he showed his first menswear collection in Paris and the rest, as they say, is history. Today, Sir Paul Smith (he received a CBE in 1994 for his services to the British fashion industry) is regarded as one of Britain's best menswear designers, renowned for his smart, tailored clothes and of course, his use of stripes.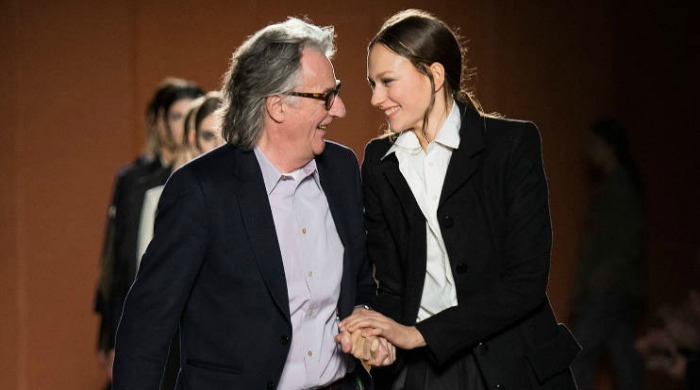 But it's not just about the menswear; Paul Smith's womenswear is equally as good, often paying reference to his men's collections each season in the use of colour or pattern. Sharp and soft tailoring combine, resulting in clothing that is impeccably cut, understatedly stylish and refreshingly wearable.
Today the brand encompasses menswear, womenswear, shoes and accessories – while dabbling in homeware, too. It's a brand that's still renowned for its tailoring (the men's SS16 collection only testament to that), but with diffusion lines offering a more casual approach to its signature styles.
Take Paul Smith Jeans, for example. The relaxed menswear line is all about creating pieces that are comfortable and easy-to wear but never compromise on style. This season the collection features everything from down-filled bomber jackets, linen blazers and – of course – the classic jeans. Shop Paul Smith Jeans on Coggles >>