There is not a season that goes by where Han Kjøbenhavn doesn't steal the show at Copenhagen Fashion Week. The setting exuded somewhat of a trailer park meets Mad Max feel shrouded in grey paint, complete with tattooed torsos with covered faces guarding the show with husky dogs as well as what seemed to be a Deloreon. As with former seasons, the models' faces were covered, this season they opted for a simple stretch fabric.
Simplicity is at the heart of Han Kjøbenhavn's designs, the duo opt for clean lines, angular cuts and complex prints re-imagined in simplified forms. This season saw a pared down camouflage print across shirts, jackets and shorts in a pale yet vibrant orange shade set against a subtle check alongside layered looks with a rather autumnal palette of burnt orange, navy, khaki, black, pink and white.
Tailoring is sophisticated this season with three quarter length coats and jackets providing a focal point to the look. Accessories were kept to a minimum with heavy duty socks and sandals combo.
Shop the latest Han Kjøbenhavn collection at Coggles here >>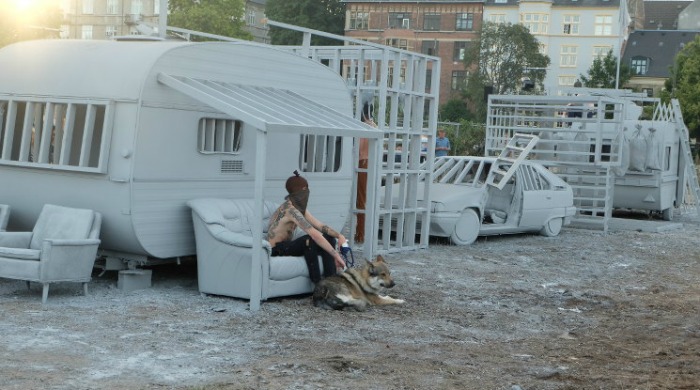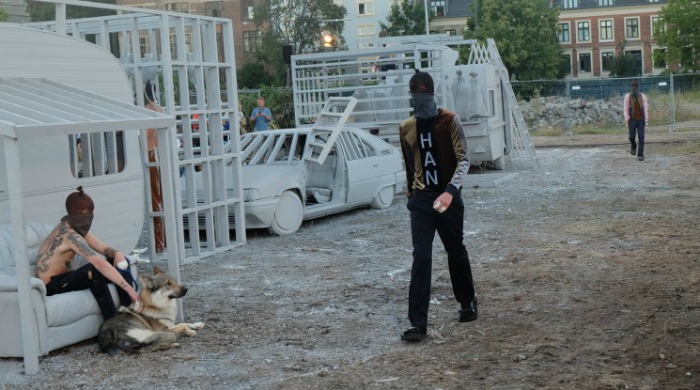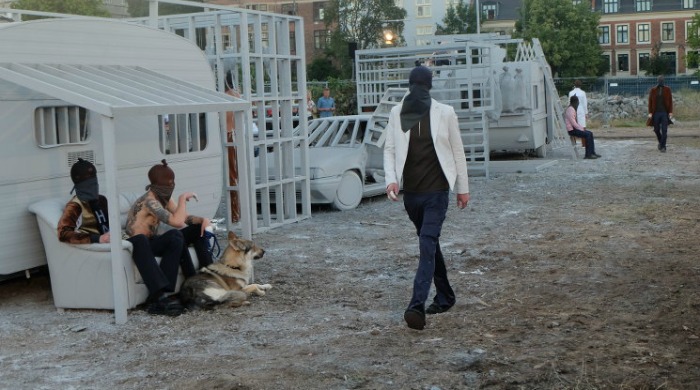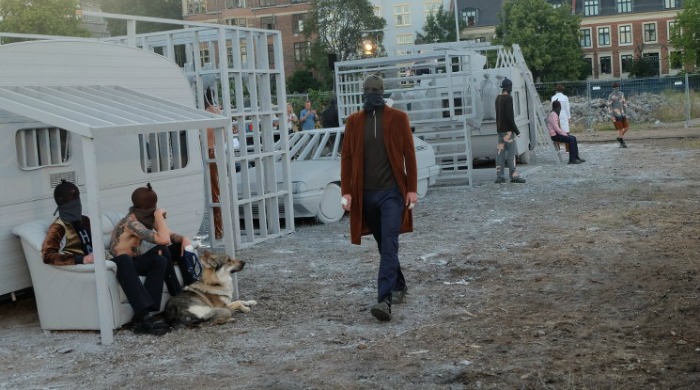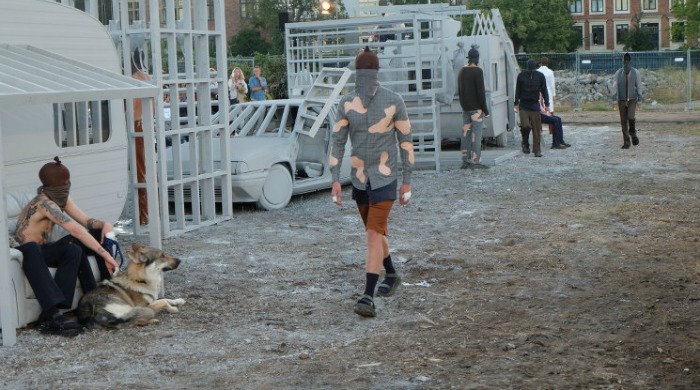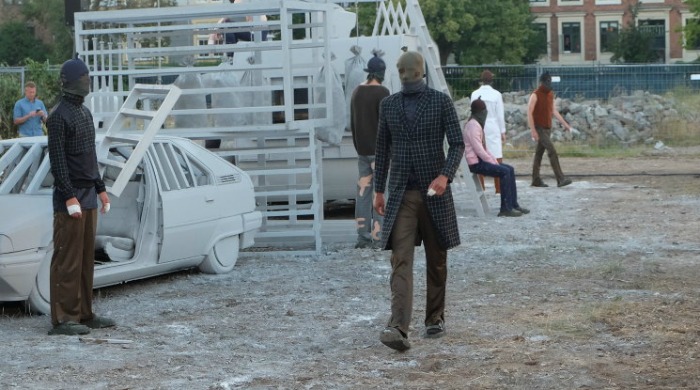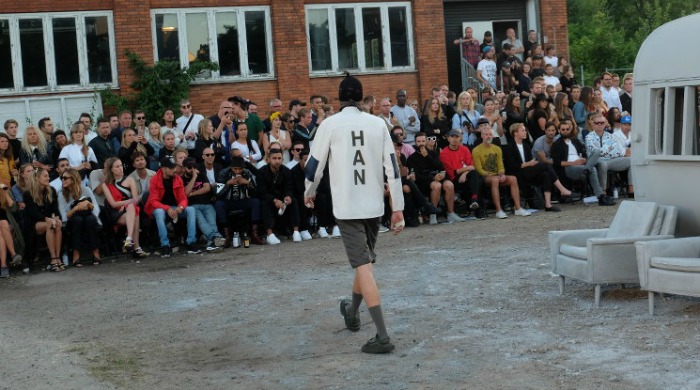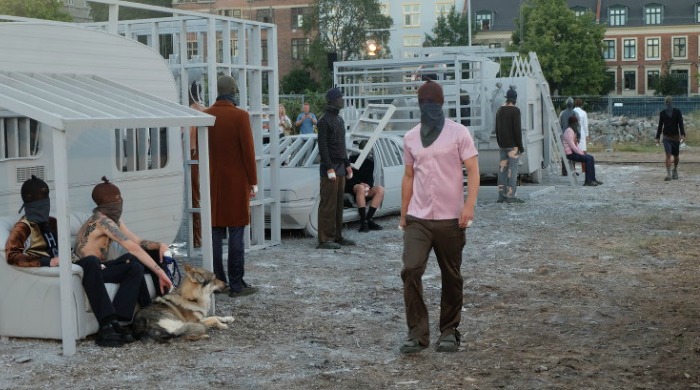 Words and images by Clare Potts.